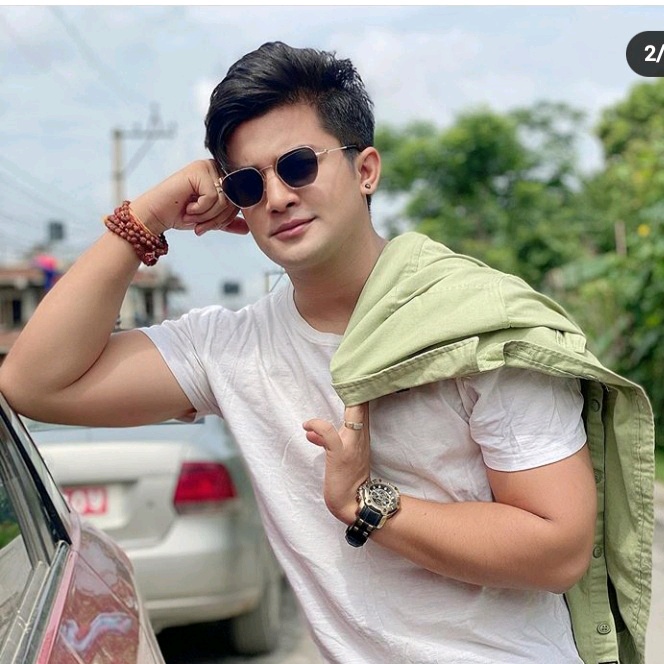 Follow Aakash Shrestha:
| | |
| --- | --- |
| Full Name | Aakash Shrestha |
| Date of Birth | November 05, 1993 |
| Birthplace | Tulsipur-Dang, Nepal |
| Age | 27 years |
| Nationality | Nepalese |
| Profession | Actor, Model |
| Height | 5′ 8″ |
| Spouse | N/A |
| Net Worth | N/A |
Biography
Aakash Shrestha is a Nepalese Actor & Model. He was born on November 05, 1993, in Tulsipur-Dang. He currently lives in Kathmandu. Aakash is a brand ambassador to the house of fashion. He has walked for many ramp shows.
Height & Weight

Nepalese Actor Aakash Shrestha is a handsome man with a tall height and fit body figure.
Education
Aakash Shrestha did his schooling at ' Rapti Vidiya Mandir .he completed his +2 from Little Angels College and finished his grade 12 And he joined Thames International Collage at Kathmandu and graduated in management as a Business administration.
Family
In his family, there are altogether four members. his father's name is Dhurba Shrestha & his mother's name is Rita Shrestha.His sister name is Barsha Shrestha.
Career
He had a keen interest in dancing, acting, and modeling from his childhood. He made his debut to film line through" Ma Timrai Hoon". He did a half-dozen movies.
Rumors/Controversy
There are no known controversies about Aakash Shrestha.
Net Worth
There is no information about his net worth according to our source.
Aakash Shrestha Facts
Aakash Shrestha was born on November 05, 1993, in Tulsipur-Dang, Nepalepal.
Q&A
When was Aakash Shrestha born?
– November 05, 1993
Who is the wife of Aakash Shrestha?
– N/A
What is the nickname of Aakash Shrestha? -N/A

What does Net Worth mean? Net Worth is the measurement of financial health which indicates the value of an individual's or institution's financial and non-financial assets.
We heartily request you to contact us regarding the shortcomings you may find while visiting our site. Your feedback will be highly appreciated.