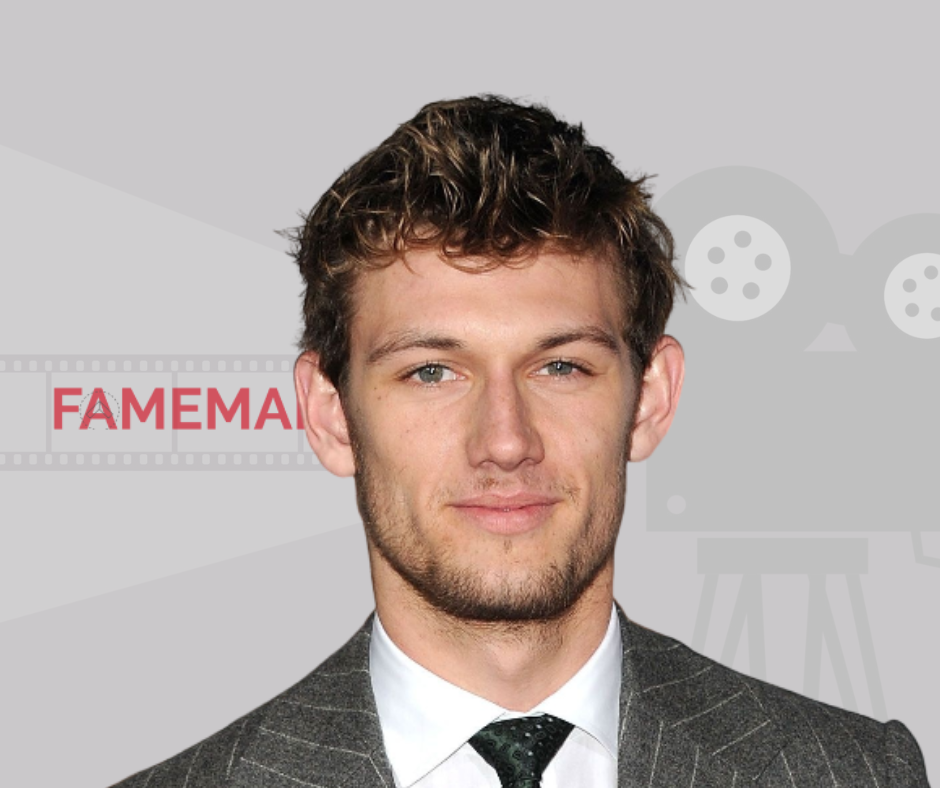 Follow
Quick Facts
Biography
Alexander Richard Pettyfer mostly known as Alex Pettyfer is a British actor and model. Alex Pettyfer was born on 10 April 1990 in Hertfordshire, England, and spent most of his childhood in Windsor. Alex has also appeared in a variety of TV shows and films.  As a model, he has done modeling work for numerous popular brands such as Gap and Burberry.
 He appeared in school plays and on television before being cast as Alex Rider, the main character in the 2006 film version of Stormbreaker.
Pettyfer was nominated for a Young Artist Award and an Empire Award for his role. He has been seen as a model in several advertising campaigns for Burberry.
Height & Weight
Alex Pettyfer is such a good-looking handsome boy. Pettyfer's height is 5 ft 11 inches tall boy and his weight is around 79 kg.
Education
Alex Pettyfer completed schooling at The Mall School, a small school in Twickenham, followed by the Lambrook Haileybury School in Berkshire, Millfield School in Street, Somerset, and Shiplake College in Oxfordshire. Alexander finally attended Sylvia Young Theatre School in London to learn acting.
Family
Alexander Richard Pettyfer was born in Hertfordshire and raised in Windsor. His mother, Lee (Robinson), is an interior designer. His father, Richard Pettyfer, is a fellow actor. His parents divorced and Alex now has a younger half-brother, James, from his mother's re-marriage to a property developer, Michael Ireland.
Career
In 2005, Pettyfer, after ending his modeling career, made his professional acting début in the British television production of Tom Brown's Schooldays, playing the lead character, Tom Brown; he received positive reviews for the role. In June 2005, he was cast in his most prominent role so far, that of teenage MI6 spy Alex Rider in the film Stormbreaker, based on the novel by Anthony Horowitz. He was one of 500 who auditioned for the role.
Pettyfer chose to appear in the film over a role in the film Eragon, noting that he preferred Stormbreaker because it would be filmed in Britain, on the Isle of Man, while Eragon would film in the Czech Republic; Pettyfer is afraid of flying, and he liked the looks of the cast for Stormbreaker.
Stormbreaker was released on 21 July 2006 in the United Kingdom, on 6 October 2006 in the United States and on 21 September 2006 in Australia. One review of Pettyfer's performance described him as playing the role with an "earnest intensity", although another noted that he "isn't quite at ease as an actor". Media reports specified that the film was expected to make Pettyfer a "teen idol".Pettyfer will not reprise the role if there is another Alex Rider film because he is too old.
He next appeared in Wild Child, a film set in California, Kent and Yorkshire part of which took place at Cobham Hall Girl's School in Kent. He played school boy Freddie Kingsley and he co-starred with Emma Roberts. In 2009, he played the callous ringleader of a group of cool but cruel teenagers who are picked off one by one by the ghost of one of their former victims, in the horror-comedy, Tormented.
He was the star in the film Beastly, based on the novel by Alex Flinn, alongside Mary-Kate Olsen, Vanessa Hudgens and Neil Patrick Harris which will be released in 2011. He finished filming on 13 August 2009, according to the film's Twitter account. Pettyfer returned to modelling in 2007. His recent modelling jobs include ad campaigns for Burberry in 2008 and 2009.
Pettyfer will portray the main character in I Am Number Four, to be released in 2011. The film will co-star Timothy Olyphant, Dianna Agron, and Teresa Palmer, and is directed by D. J. Caruso, produced by Michael Bay, and executive produced by Steven Spielberg.
Rumors/Controversy
There are no bits of gossip about Alex dating another lady other than his present relationship. He was involved with the on-screen character Emma Roberts. He has been a straight and basic person in his expert life and he has never been connected with any discussion till now.
Net Worth
What are the earnings of Alex Pettyfer? How much is his net worth and How rich is he in 2022? He has accumulated a huge amount of net worth from his successful career. However, Alex Pettyfer's net worth is $3.5 Million as of 2022 according to the source.
What does Net Worth mean? Net Worth is the measurement of financial health which indicates the value of an individual's or institution's financial and non-financial assets.
We heartily request you to contact us regarding the shortcomings you may find while visiting our site. Your feedback will be highly appreciated.