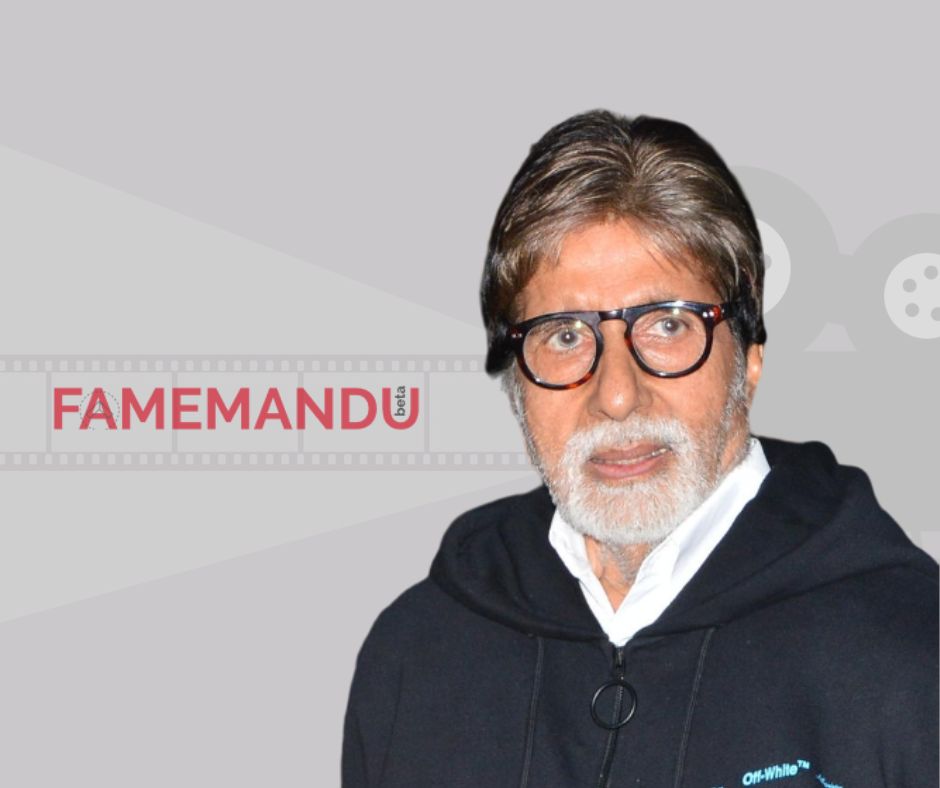 Biography
Popularly known as a megastar of the Bollywood film industry. Amitabh Bachchan's real name is Amitabh Harivansha Rai Shrivsatra. He was born on 11 October 1942 in Uttar Pradesh of India.
He is the most versatile actor in Indian cinema. His struggling days and all the hard work along the way to his dream is really Inspiring. He is always loved for his kindness and helpful nature. His fan treats him to the level of a god. He has a quiet fan following on social media also.
Height & Weight
Amitabh Bachchan is 6 feet and 2 inches tall for the height and weighs about 80 kg.
Education
Amitabh had completed his schooling from Allahbad. Then he studied at Kirori Mal College of New Delhi. He has a degree in bachelors in the science department.
Rare Fact
When Amitabh was born his real name is Inqulaab as that time there was British Influence in India but later his father changed his name to Amitabh which means Incomparable Glorious.
Family
Amitabh was born to a middle-class family. His parents are Harivansha Rai Bachchan and Teji Bachchan. Ajitabb Bachchan is the only brother of Amitabh Bachchan. He has married actress Jaya Bachchan in 1973 in an intimate wedding. They had two kids Abhishek Bachchan and Shweta Bachchan-Nanda. His son Abhishek is also an actor and married to Aishwarya Rai who won the miss world in 1994. Their whole family is involved in Films Industry. They are one of the most successful families in the Bollywood Industry.
Career
In the beginning, he tried, he tries to become a voice narrating artist on all Indian radio but he was Insulted and rejected due to his voice. Then he works in a small private company for five years. It was the year 1968 when Amit decided to pursue acting as a career but he didn't act. His first was Bhuvan shame in which he worked as voice narrator. His first film as a lead was Saat Hindustani released in the year 1969 and flopped. He gave back-to-back flops until his first successful movie was Anand released in the year 1971.
He got an award for best supporting actor for a movie. He gained popularity after the movie Zanzeer. Then he becomes a superstar. He went to the politics year 1983 but couldn't work. After some years in 1988, He did a lot of films but all of them flopped. He did13 films back to back and all of them flopped. He had gone through the worst in this period but later the TV show Kaun Banega crorepati revived his career in 2000. Despite a lot of downs he had proved himself.
Rumors/Controversy
His relationship with actress Rekha always stoles the limelight. There were rumors about these two-actor who had secretly married each other but no one confirmed it later Amitabh married Jaya. Now, these two actors Rekha and Amitabh aren't on talking terms.
Because of his terrible disease called Myasthenia gravis. There had come the death rumors of him many times before.
Net Worth
What are the earnings of Amitabh Bachchan? How much is his net worth and How rich is he in 2022? He has accumulated a huge amount of net worth from her successful career. However, Amitabh Bachchan's net worth is 410 Million Indian Rupees as of 2022 according to the source.
According to our analysis, Wikipedia, Forbes & Business Insider, Amitabh Bachchan's net worth is approximately 410 Million INR.
What does Net Worth mean? Net Worth is the measurement of financial health which indicates the value of an individual's or institution's financial and non-financial assets.
We heartily request you to contact us regarding the shortcomings you may find while visiting our site. Your feedback will be highly appreciated.