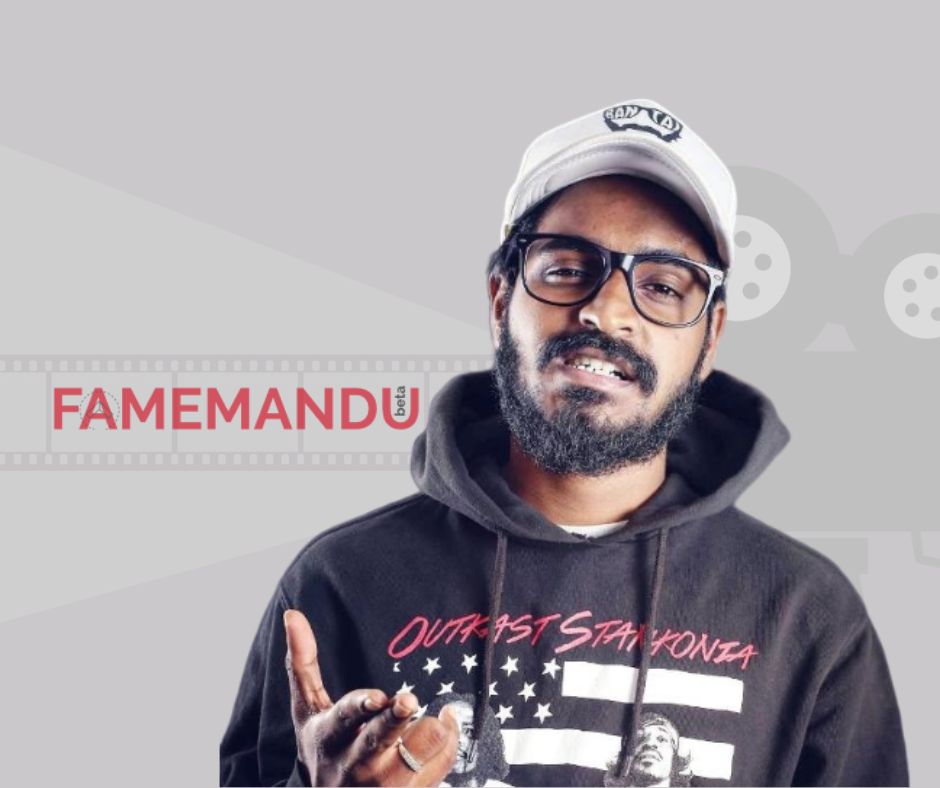 | | |
| --- | --- |
| Full Name | Bilal Shaikh |
| Date of Birth | 13 November 1995 |
| Birthplace | Karnataka, India |
| Age | 27 years |
| Nationality | Indian |
| Profession | Rapper, YouTuber |
| Height | 5 Feet 8 Inches (1.70 m) |
| Spouse | N/A |
| Net Worth | INR2.5 Million |
Biography
Emiway Bantai was born on 13th November 1995 (age 23 years old), in Bengaluru, Karnataka India. Emiway Bantai is an actor and composer, known for Gully Boy, Emiway: Pagal Sa Rapper and Emiway: Machayenge 3.
Emiway Bantai is a very popular Indian Rapper, Singer, Composer, and Song Writer known for his amazing Songs. He also runs a YouTube channel where he uploads Rap songs. Emiway Bantai looks like very-very handsome and Hot and also he has a very amazing hairstyle. He has a huge following on Social Media.
Height & Weight
The height of Emiway Bantai is 5 Feet 8 Inches (1.70 m) and the Weight is "60 Kg". He has Black eyes and Black Hair.
Education
Emiway was among bright students during his time in school. He was good at both studies and sports. Moreover, he topped many classes for his excellent performance in school. He was an introvert during his school days. He attended Lakshdam High School Gukuldham, Mumbai, Maharastra.
Similarly, he completed his schooling up to class 10 but after he got involved in rap music with his friends. He wanted to study MBBS but was interested in rap music as well. But following his passion, he started doing hip-hop rap and songs. Further during his 12th standard, he got stuck between his passion and studies. Later he left his studies midway to pursue his career.
Family
He was born in Muslim Conservative Family with the name Bilal shaikh. He has his younger brother as well. More details about his parents and family are not found. He along with his family has moved to Antop Hill, Mumbai, Maharastra, India. His nicknames are Emiway, Bilal, and Shahrukh Shaikh.
Career
Emiway Bantai started his career in 2013 and uploaded his first YouTube song 'Glint Lock, which was in English. He then released his first Hindi rap song 'Aur Bantai, which was one of the most liked tacks by the people and this song crossed over 10 million views on YouTube.
Rumors/Controversy
Currently, Kr$na vs Emiway controversy make another level of hype in the Indian rap community. So, long ago, Emiway and kr$na did a song together. I guess we don't know if something happened between them after that. That's a mystery. But, after Emiway dissed Raftaar, Kr$na was definitely on Raftaar's side. Beef went on between Emiway and Raftar. Then it closed.
Divine and Emiway's beef instantly turned into beef on religious grounds. In fact, according to Divine, the only reason he dissed Emiway was that he understood "Kulfa Karke Jaao Mera Jingle Bell" to be a jibe at his religion. When Muhfaad dissed Krsna, something he said about Krsna was interpreted by the noncore audience to be against Hindu lord Krishna and stirred major controversy. As Emi and Kr$na's beef aggravates and gets brutal, there is a chance that a bar not intended to be hurtful towards religious sentiments can be misinterpreted especially given the fact that Krsna's name in itself is a holy name. This will be further aggravated by three factors:-
Net Worth
What are the earnings of Emiway Bantai? How much is his net worth and How rich is he in 2022? He has accumulated a huge amount of net worth from her successful career. However, Emiway Bantai's net worth is 2.5 Million Indian Rupees as of 2022 according to the source.
According to our analysis, Wikipedia, Forbes & Business Insider, Emiway Bantai's net worth is approximately 2.5 Million INR.
What does Net Worth mean? Net Worth is the measurement of financial health which indicates the value of an individual's or institution's financial and non-financial assets.
We heartily request you to contact us regarding the shortcomings you may find while visiting our site. Your feedback will be highly appreciated.