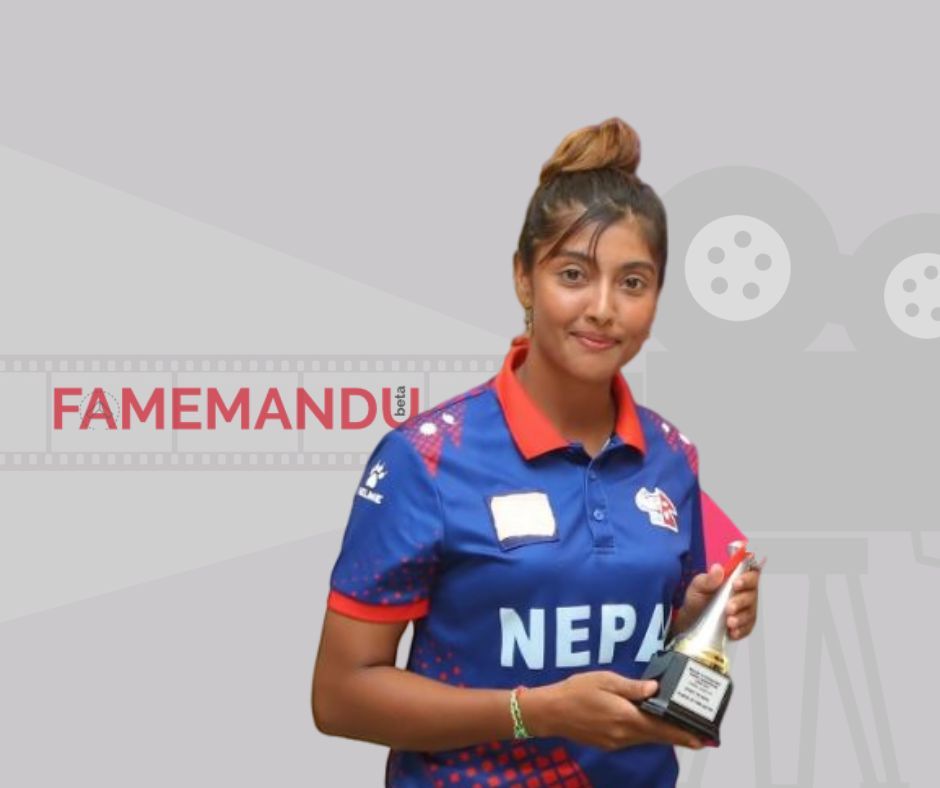 Follow
Quick Facts
Biography
Indu Barma is a Nepali right-hand batter and right-arm medium bowler plays for the Nepal women's national cricket team. She is current captain of Nepal women national cricket team. She was born on September 29, 1997, in Nepal. CAN has appointed Indu Barma as the captain of the Nepali women's cricket team on 9th November 2023. She is considered as a young promising talent in Nepalese cricket.
Barma has been a key player in Nepal's women's cricket team. She is known for her bowling and batting skills. She has made valuable contributions to the sport in Nepal. Her impact on women's cricket in Nepal have been significant, inspiring many aspiring cricketers in the country.
Height & Weight
She is also known for her attractive and charismatic presence. Her height is approximately around 5 feet 7 inches, and her weight is around 60kg.
Education
As for her education, details about Indu's schooling are not readily available. Given that she began her professional career at a young age, it's possible that she may have pursued a non-traditional educational path to focus on her cricket development.
Family
Limited information is available regarding the family background of the talented Nepalese cricketer, Indu Barma. While her cricketing achievements have garnered widespread attention, details about her personal life and family remain undisclosed.
Career
Indu Barma is a Nepalese right-handed batsman bowler and current captain who plays for the Nepal women national team.
Her career highlights often center around her bowling and batting prowess and also her ability to take crucial wickets during matches and ability to score runs. She's been recognized for her skill & consistency in bowling and batting, contributing significantly to the team's performances. Her career has seen her play in different formats of the game, and she's known for her determination and resilience on the field.
Indu has played in various domestic and international tournaments, representing Nepal on the global stage. She was in the playing 11 of the Nepal women first twenty 20 International debut matches against China women's national cricket team. She also represented Nepal in the 2019 ICC Women's Qualifier Asia in Bangkok, Thailand. In October 2021, she was named in Nepal's side for the 2021 ICC Women's T20 World Cup Asia Qualifier tournament in the United Arab Emirates. Her dedication, skills, and contributions are expected to continue positively impacting the team's success.
Indu has been appointed as the new captain of the of the Nepali women's cricket since 9th November 2023 replacing Nepal's long time captain holder Rubina Chhetry. Her impact on women's cricket in Nepal have been significant, inspiring many aspiring cricketers in the country.
Rumors/ Controversy
Indu Barma, the talented Nepalese cricketer, has garnered significant attention for her remarkable sporting achievements, with no controversies overshadowing her career. Known for her exceptional skills and impressive performances on the field, Barma has emerged as a respected figure in the world of cricket, admired for her sportsmanship and dedication to the game. There is no controversy associated with Indu Barma.
Net Worth
What are the earnings of Indu Barma?
How much is Indu Barma net worth and how rich is She in 2023?
In 2023/24, Indu Barma, known for her highly successful career, has amassed a significant net worth. However, as of the latest available information, her exact net worth remains under review. This intriguing development has generated considerable interest and curiosity among those following her financial journey. As the year unfolds, many are eagerly anticipating updates on the true extent of Indu Barma's wealth, as she continues to make waves in her respective field. Stay tuned for the latest updates on this captivating financial story.
What does Net Worth mean? Net Worth is the measurement of financial health which indicates the value of an individual's or institution's financial and non-financial assets.
We heartily request you to contact us regarding the shortcomings you may find while visiting our site. Your feedback will be highly appreciated.