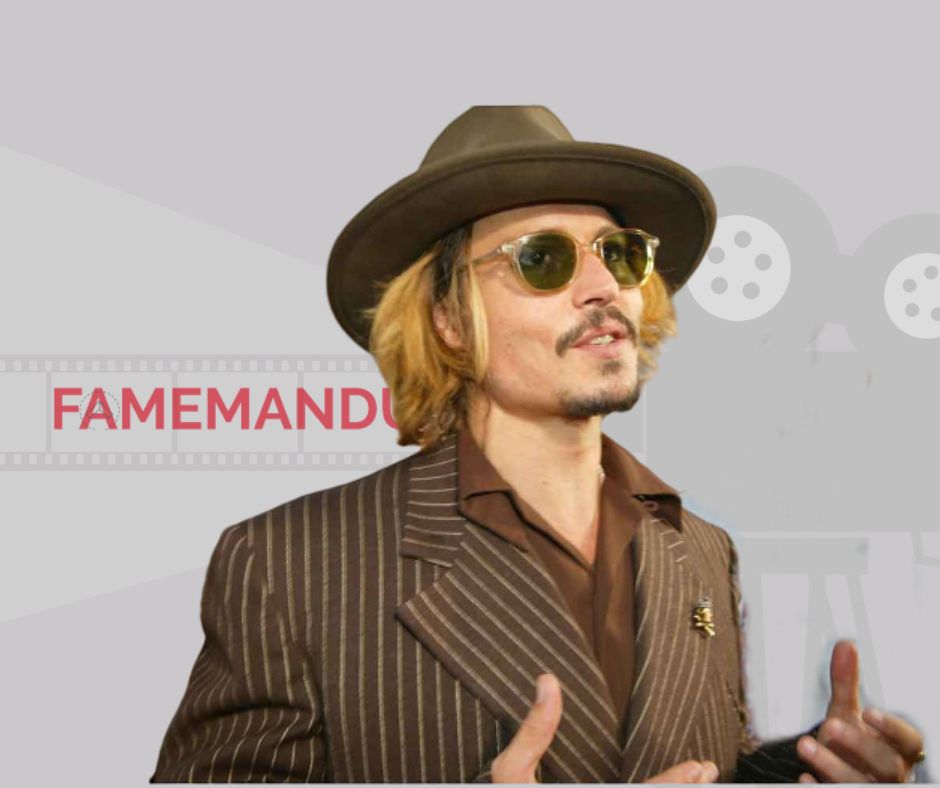 Biography
John Christopher Depp II (born June 9, 1963) is an American actor, producer, and musician. He is the recipient of multiple accolades, including a Golden Globe Award and a Screen Actors Guild Award, in addition to nominations for three Academy Awards and two BAFTA awards.
Considered one of the most successful actors of all time, Johnny Depp has formed a solid bond with moviegoers spanning multiple generations due to his ability to fully absorb himself into an assortment of dynamic characters. 
Height & Weight
His Height is 5 feet 10 inches and his weight is around 78kg.
Education
He studies at Henry D. Perry Middle School in Miramar Florida as well as Miramar High School. While at Miramar High, Johnny was so passionately involved in music that he dropped out of school as a 16-year-old to pursue his dreams of becoming a musician.
Family
Johnny Depp's parents are John Christopher Depp and Betty Sue Palmer. He has a brother named Daniel Depp and 2 sisters named Debbie Depp and Christi Depp. He has a son named John Christopher "Jack" Depp III and a daughter named Lily-Rose Melody Depp. His family shifted frequently during his childhood, settling in Miramar, Florida, in 1970. In 1978, at the age of 15, his parents divorced.
Career
Depp started his career being a musician in a band. After this at 20 he moved to Los Angeles.
Following the band split up, Depp's ex-wife Lori Ann Allison made him meet with actor Nicolas Cage.Cage pushed Depp to get an audition for the movie A Nightmare on Elm Street.
Depp had no acting experience but landed the role of the boyfriend part of the victim in this movie
He played in the 1985 comedy movie, as a lead in the 1986 skating drama Thrashin'.But was replaced for a minor character. He became popular among teenagers when he played as an undercover police officer in the Fox television series 21 Jump Street,1987.
In 1990, Depp made his lead debut in a romantic fantasy film 'Edward Scissorhands' alongside Dianne Wiest and Winona Ryder. The film was a successful endeavor. He got his first Golden Globe nomination for this role.
His second film in 1993 was What's Eating Gilbert Grape, about a dysfunctional family alongside Leonardo DiCaprio and Juliette Lewis. It was critically acclaimed but commercially a failure.
In the following years Depp did 3 films, Don Juan DeMarco, Dead Man and Nick of Time.
in 1997, Depp and Al Pacino starred in the crime drama Donnie Brasco, directed by Mike Newell and is considered one of Depp's greatest performances.
Depp played in a British-French drama The Man Who Cried (2000) and co-starring Christina Ricci, Cate Blanchett, and John Turturro. It was a failure at the box office. After a series of setbacks he gained his position through Walt Disney Pictures adventure film Pirates of the Caribbean: The Curse of the Black Pearl, which was a huge success worldwide.He earned widespread accolades for his satirical performance as pirate Captain Jack Sparrow, and was garnered with Academy Award, Golden Globe and BAFTA nominations and achieved a Screen Actor's Guild Award for Best Actor as well as an MTV Movie Award.
He appeared in a fantasy movie of Tim Burnton's adaptation of Charlie and the Chocolate Factory.
Depp reappeared in the role of Jack Sparrow in the Pirates sequels Dead Man's Chest (2006) and At World's End (2007), both of which were again commercially successful worldwide.
He appeared in Tim Burton's Alice in Wonderland (2010)
Depp's first 2011 film release was the animated film Rango, in which he voiced the title character, a lizard. It was a major critical and commercial success.The fourth continuation in the Pirates series, On Stranger Tides, was also a a huge success.
He then appeared in major films which were critically acclaimed;The Lone Ranger (2013),independent film Lucky Them (2013), sci-fi thriller Transcendence (2014),second film, Black Mass (2015), Mortdecai(2015), comedy Yoga Hosers(2016).
He then again reprised his role of Jack Sparrow in Dead Men Tell No Tale(2017).
His last film release of 2018 was Fantastic Beasts: The Crimes of Grindelwald, playing the role of Grindelwald.
Rumors/Controversy
Depp was arrested in Vancouver in 1989 for assaulting a security guard after the police were called to end a loud party at his hotel room. He was also arrested in New York City in 1994 after causing significant damage to his room at The Mark Hotel, where he was staying with Kate Moss, his girlfriend. The charges were dropped against him after he agreed to pay US$9,767 in damages. Depp was arrested again in 1999 for brawling with paparazzi outside a restaurant while dining in London with Paradis.
Few actors are as celebrated and decorated as Johnny Depp, and for good reason! Johnny's tremendous talent and dedication to acting have made him a worldwide icon. Nowadays though, Depp has become a relatively polarizing figure, as allegations and rumors swirl around the once universally-beloved actor.
Net Worth
What are the earnings of Johnny Depp? How much is his net worth and How rich is he in 2022? He has accumulated a huge amount of net worth from his successful career. However, Johnny Depp's net worth is 150 Million as of 2022 according to the source.
According to our analysis, Wikipedia, Forbes & Business Insider, Johnny Depp's net worth is approximately 150 Million .
What does Net Worth mean? Net Worth is the measurement of financial health which indicates the value of an individual's or institution's financial and non-financial assets.
We heartily request you to contact us regarding the shortcomings you may find while visiting our site. Your feedback will be highly appreciated.
Writeen by:
Yakish sharma