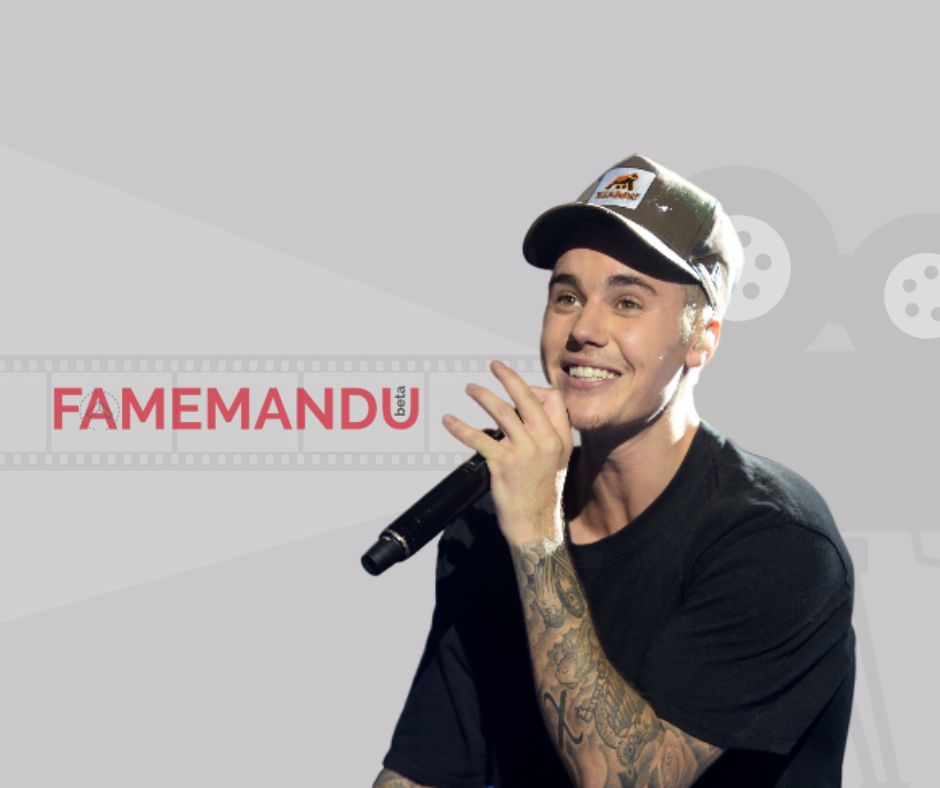 | | |
| --- | --- |
| Full Name | Justin Drew Bieber |
| Date of Birth | March 1, 1994 |
| Birthplace | Ontario, Canada |
| Age | 28 years |
| Nationality | Canadian |
| Profession | Singer & Songwriter |
| Height | 5 ft 9 inches |
| Spouse | Hailey Bieber |
| Net Worth | $300 Million |
Biography
Justin Bieber is a Canadian singer and songwriter. Born in 1994 in Stratford, Ontario, Canada, to a single mother, Bieber took second place in a local talent competition at a young age.
Bieber is widely recognized for his genre-melding musicianship and has played an influential role in modern-day popular music. He was discovered by American record executive Scooter Braun and signed with RBMG Records in 2008, gaining recognition with the release of his debut seven-track EP My World (2009) and soon establishing himself as a teen idol.
Height & Weight
His Height is 5 feet 9 inches and his weight is around 66kg.
Education
Bieber attended a French-language immersion elementary school in Stratford, the Jeanne Sauvé Catholic School. Justin Bieber graduated in 2012 from St. Michael Catholic Secondary School in Stratford, Ontario. Reportedly, he told one of the daily news interviewers that he didn't drop out of school and that he finished high school with a 4.0 GPA.
Family
Justin Bieber was raised by a single mom. His dad, Jeremy Bieber, left to start a family with another woman. His mother's name is Pattie Mallette. He is of French-Canadian, Irish, German, English, and Scottish descent. He has three younger half-siblings via his father.
Jeremy and his ex-wife, Erin Wagner, who broke up in 2014 after seven years together, have two children, daughter Jazmyn and son Jaxon. Jeremy married his girlfriend Chelsey in February 2018, and they have a daughter named Bay. Bieber also has a stepsister named Allie, the daughter of his stepmother. Pattie worked a series of low-paying office jobs, raising Bieber as a single mother in low-income housing. Bieber has maintained contact with his father.
Career
Bieber always had an interest in music. His mother gave him a drum kit for his second birthday and, as he tells it, he was "basically banging on everything I could get my hands on." But it was an obscure talent contest in his hometown, in which the 12-year-old Bieber finished second that put him on the road to superstardom.
As a way to share his singing with his family, Justin and his mom began posting clips of Bieber performing covers of Stevie Wonder, Michael Jackson, and Ne-Yo on YouTube. Within months, Justin was an Internet sensation, with a large following of fans and an eager manager arranging for the teenager to fly to Atlanta to consider a record deal. There, Bieber had a chance meeting with Usher, who eventually signed the young singer to a contract. He started his career as a Singer.
Rumors/Controversy
Teen idol Justin Bieber broke the hearts of many of his young female fans in 2010 when he started dating television actress and singer Selena Gomez. It wasn't easy for Gomez to be Bieber's girlfriend, as she was accosted by some of his devoted followers. There were even death threats posted against her on Twitter after the pair were photographed kissing while on a 2011 vacation. The couple ended their relationship in November 2012, though they remained in touch on and off.
In November 2017, Bieber and Gomez were spotted together publicly several times, stoking rumors that they had gotten back together.
Gomez's chart-topping ballad "Lose You to Love Me," released in fall 2019, was speculated to be about her relationship with Bieber.
Net Worth
What are the earnings of Justin Bieber? How much is his net worth and How rich is he in 2022? He has accumulated a huge amount of net worth from his successful career. However, Justin Bieber's net worth is 300 Million Indian Rupees as of 2022 according to the source.
According to our analysis, Wikipedia, Forbes & Business Insider, Justin Bieber's net worth is approximately 300 Million INR.
What does Net Worth mean? Net Worth is the measurement of financial health which indicates the value of an individual's or institution's financial and non-financial assets.
We heartily request you to contact us regarding the shortcomings you may find while visiting our site. Your feedback will be highly appreciated.