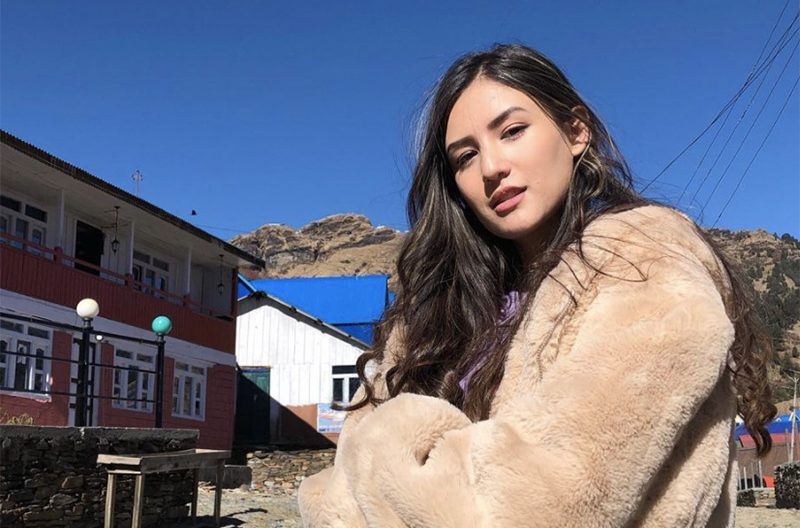 Follow Malika Mahat:
Biography
Malika Mahat is a Nepali actress. She is the youngest actress for co-actress in Nepali Cinema Industry. She was born on 1999 November 2 and her age is 21 years old.
Height & Weight

Actress Malika is a beautiful woman with a height and fit body figure.
Education
Mahat studied Secondary school education (SEE/SLC) from Ideal English Higher Secondary School. Similarly, she completed her high school education from Ace Higher Secondary School. she hold a Bachelor's degree from Tribhuwan University in BBA.
Family
There is not known information about her family.
Career
Malika had participated in Miss SLC Nepal 2016. She initially started her career as a model. She has been a part of several fashion show events. Her biggest debut was her step into Nepali film Industry. She shared the screen with another rising Nepali Actor Salin Man Baniya in the Movie, "Yatra, A Musical Journey", when she was just 19 years old. It was her debut movie where she played the role of a blind girl. She even was nominated for 'Best Debut Actress 2076' in Dcine Awards.
Net Worth
Nepalese actress Malika Mahat Net Worth is not known as of 2021 according to our source.
Malika Mahat Facts
She was born 1999 November 2 in Kathmandu, Nepal.
She is a shy girl
She has a very sweet voice
Also, She is one of the younger actresses to debut
Q&A
When was Malika Mahat born?
– 1999 November 2

Who is the husband of Malika Mahat?                                                                                                                   -N/A                                                                                                         
What is the nickname of Malika Mahat?
– N/A

What does Net Worth mean? Net Worth is the measurement of financial health which indicates the value of an individual's or institution's financial and non-financial assets.
We heartily request you to contact us regarding the shortcomings you may find while visiting our site. Your feedback will be highly appreciated.