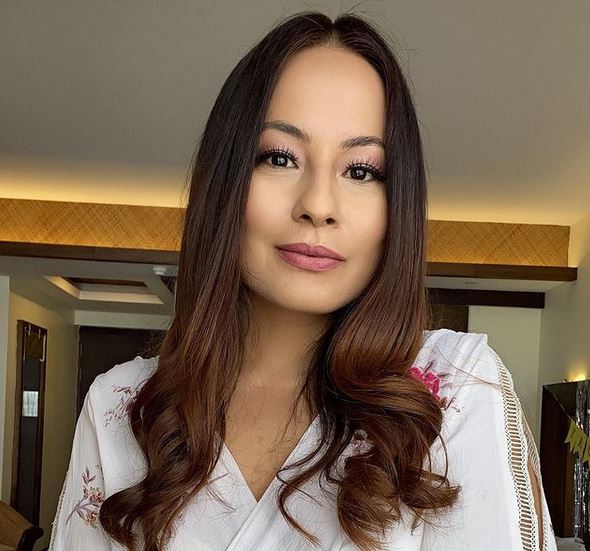 Follow Malvika Subba :
Biography               
Malvika Subba was born on July 19, 1981 in Dharan, Nepal . Nepalese Media Personality Malvika Subba is a Nepalese media personality, beauty queen, actress, television host, social activist, and entrepreneur.
Height & Weight

Model Malvika Subba is a beautiful woman with 5 feet 6 inches in height and a fit body figure.
Education
Malvika completed plus-two education from Galaxy College and later she got graduated with BBA. And she is also graduated in MAMCJ from Kantipur City College.
Family
Malvika Subba was born on 19 July 1981 in one of the most popular and beautiful cities Dharan, Nepal as the third child of her parents. She grew up in a middle-class family in Kathmandu. Her father was a policeman and her mother was a nurse. Her husband's name is Riyaj Shrestha. She has one son name Zayir Rio Shrestha.
Career
She started her career back in 2001 as a VJ in channel 'Divyaa Drishti'. After winning the title of Miss Nepal, she started her work in 'Call Kantipur' program. Also, Suraj was the co-host during that time. She even worked in international programs like 'Voice of India' in 2008. Similarly, she was the host and head judge of the third season of 'Mega Model'. Likewise, Malvika hosts the program 'Jeevan Saathi with Malvika Subba' on Himalayan TV.
Rumors/Controversy
There are no known controversies about Malvika Subba.
Net Worth
What is the earning of Malvika Subba? How much is her net worth and How rich is she in 2021? She has accumulated a huge amount of net worth from her successful modeling career. However,Malvika Subba net worth is not revealed as of 2021 according to our source.
Malvika Subba Facts
Malvika Subba was born on July 19, 1981 in Dharn Nepal.
She actively participated in social activities and social initiatives.
 In 2008, she worked for Voice of India, MTV EXIST as Ambassador for human trafficking.
Q&A
When was Malvika Subba born? -July 19, 1981

Who is the husband of Malvika Subba? –  Riyaj Shrestha          

What is the nickname of Malvika Subba? – N/A

What does Net Worth mean? Net Worth is the measurement of financial health which indicates the value of an individual's or institution's financial and non-financial assets.
We heartily request you to contact us regarding the shortcomings you may find while visiting our site. Your feedback will be highly appreciated.