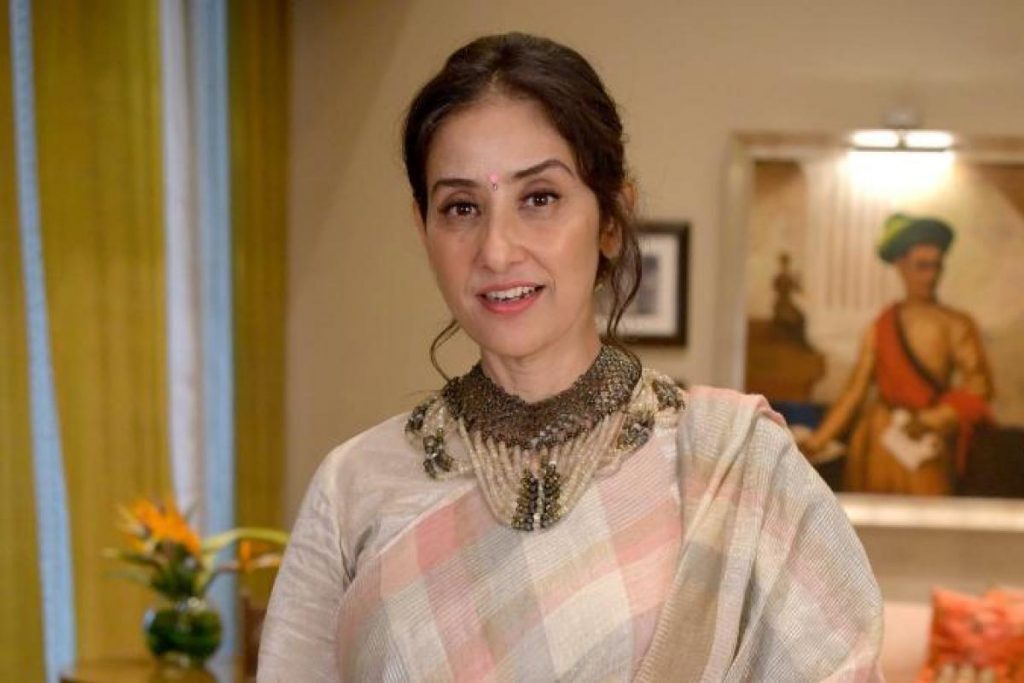 Follow Manisha Koirala:
Biography
She was born on 16 August 1970 Kathmandu , Nepal. Manisha Koirala is a Nepalese actress who mainly appears in Hindi films, though she has worked in several South Indian and Nepali films.Manisha does a lot of social work to support women.she fight against violence against women and trafficking of Nepalese girls.
Height & Weight

Actress Manisha is a beautiful woman with a height and fit body figure.
Education
Talking about her schooling,She studied at Army Public School, Dhaula Kuan, New Delhi and Vasant Kanya Mahavidhyalaya Varanasi. She lived with her grandmother in Varanasi during her schooling days. Her ambition was to become a doctor, but a modelling stint opened a career path into Bollywood. ,
Family
Manisha was born into the politically prominent Hindu Koirala family. Her grandfather Bishweshwar Prasad Koirala was the Prime Minister of Nepal during the late 50s to the early 60s. And her father name is Prakash Koirala & her mather name is Sushma Koirala. she has one brother name is Siddharth Koirala.
Career
Although Manisha is a Nepalese actress, she worked in Indian films. Manisha made her debut movie in 1991 by playing in the movie Saudagar. Similarly, she got famous after getting a role in Vidhu Vinod Chopra's romance film 1942: A Love Story. Manisha was passive in her film career after she got ovaries cancer. Manisha even has released a book Healed, where she has written about the pain and many consequences in the healing process.Additionally, Manisha has played in many record-breaking movies like Ek Chhotisi Love Story (2002), Lajja (2001), Bombay (1995), etc.
Net Worth
Nepalese actress Manisha Koirala Net Worth is not known as of 2021 according to our source.
Manisha Koirala Facts
she was born 16 August 1970 in Kathmandu, Nepal.
Grand-daughter of former Nepalese Prime Minister, Bishweshwar Prasad Koirala, Manisha Koirala did not use her family status as a launchpad to enter Bollywood.
She very well knows the art of Manipuri and Bharatnatyam dances.
Manisha does a lot of social work to support women.
Q&A
When was Manisha Koirala born?
-August 16 , 1970

Who is the husband of Manisha Koirala? -Samrat Dahal
What is the nickname of Manisha Koirala?
– Manu, Manya

What does Net Worth mean? Net Worth is the measurement of financial health which indicates the value of an individual's or institution's financial and non-financial assets.
We heartily request you to contact us regarding the shortcomings you may find while visiting our site. Your feedback will be highly appreciated.