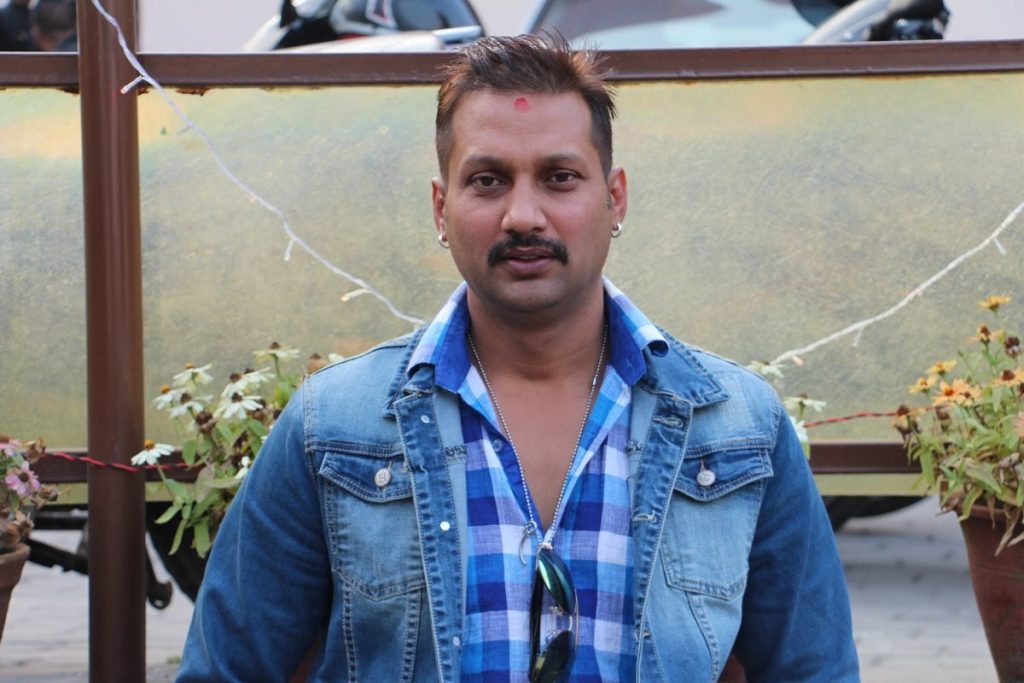 Follow Nikhil Upreti :
Biography
Nikhil Upreti was born on 10th August, 1980 in Sarlahi, Janakpur, Nepal .Nepalese film actor, film director, producer and martial artist. One of the most popular and successful actors in history of Nepali Cinema, he is known for his action drama movies and social drama movies. He is also known for performing the stunts of his movies on his own and is the most critically acclaimed action movie star of Nepalese Cinema.
Height & Weight
Nepalese Actor Nikhil Upreti is a handsome man with a tall height and fit body figure. Similarly, she stands at a height of 1.78 m.
Education
He had completed his education from Birgunj and Kathmandu. He also has a diploma in acting that he received from Roshan Taneja's studio in Mumbai. Nikhil Upreti is most struggling stuntmen.
Family
His father Govinda Upreti and mother Bhoj Kumari Upreti while he has one brother and two sisters as well. His first wife name Kopila Upreti and his second wife's name Sanchita Luitel. And he has three children as well.
Career
He started his career from the movie Pijada in 2000, in which he jumped from a building of Manipal Hospital without body protection. He struggles too much for his successful career. He became a successful actor in his time.
Rumors/Controversy
There are no known controversies about Nikhil Upreti.
Net Worth
There is no know information about net worth.
Nikhil Upreti Facts
He was born on 10 August ,1980 at Sarlahi, Janakpur, Nepal.
Q&A
When was Nikhil Upreti born?
– 10 August

1980

Who is the husband of Nikhil Upreti?
-Kopila Upreti (2002-present), Sanchita Luitel (2009-present)
What is the other name of Nikhil Upreti

?


– Nikhil dai

What does Net Worth mean? Net Worth is the measurement of financial health which indicates the value of an individual's or institution's financial and non-financial assets.
We heartily request you to contact us regarding the shortcomings you may find while visiting our site. Your feedback will be highly appreciated.