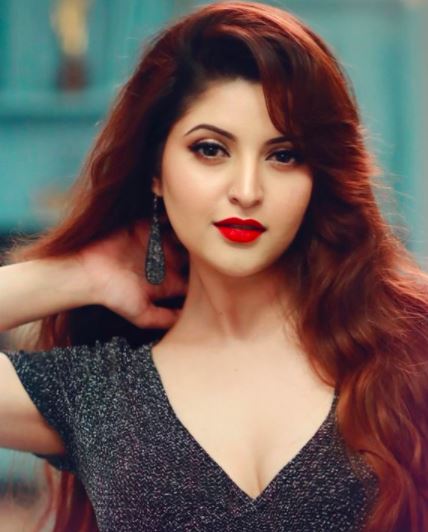 Follow Pori Moni:
Real Name
Stage Name
Shamsunnahar Smrity
Pori Moni
Date of Birth
24 October 1992
Birthplace
Satkhira, Khulna Bangladesh
Age
29 years (2021)
Nationality
Bangladeshi
Profession
Actress & Model
Height
1.65 M
Spouse
Ismail Hossain
​ (m. 2010; div. 2012)​
Ferdous Kabir Sourav
​ (m. 2012; div. 2014)
Tamim Hasan
(m. 2019; div. 2020)
Kamruzzaman Rony
(m. 2020; div. 2020)
Net Worth
$7 million
Biography
Shamsunnahar Smrity, known by her stage name Porimoni. She is a Bangladeshi actress and model. Porimoni was born on 24 October 1992 Satkhira, Khulna Bangladesh.
Height & Weight

Indian Actress Pori Moni is a beautiful woman with a tall and fit body figure. Similarly, she stands at a height of 1`.65M.
Education
She has completed her basic education at a local school in Narail. In 2012, she completed her senior secondary education. She always wanted to be a model and often took part in many competitions of modeling at school.
Family
Pori's mother passed away when she was only 3 years old and, her father, a businessman, also lost his life in 2012.
Career
Pori Moni started her career with modeling after passing her Higher Secondary School in 2012. Her popular TV commercials are Pran Up with Arifin Shuvoo, Sandalina Soap, Pran Chutney, Topper Gas Stove, Jamuna Refrigerator, etc. She acted in quite a few TV dramas as well. Her first Bengali movie, Rana Plaza, based on the Rana Plaza disaster,  was denied certification by the Bangladesh Film Censor Board stating that this was a national disaster and people might get wrong notions about it. Her second movie Bhalobasha Shimaheen was released on 13 February 2015. 
Rumors/Controversy
On June 8, 2021, Pori Moni accused Nasir Uddin Mahmood, a businessman and politician, of sexual assault on her at the Boat Club and asked Prime Minister Sheikh Hasina for justice on Facebook.
On June 14, the main accused Mahmood along with another businessman Tuhin Siddique Omi were arrested by Bangladesh Police . A week later, Pori Moni was accused of vandalism at the Gulshan All Community Club.
Club President, K.M. Alamgir Iqbal, accused Pori Moni of vandalizing the club on June 7 night at a press conference, Later accused Nasir Uddin Mahmood got bailed.
Net Worth
Indian Actress Pori Moni Net Worth is $7 million as of 2021 according to the source.
Pori Moni Facts
Pori Moni was born on 24 October 1992 in Satkhira, Khulna Bangladesh.
Pori Moni started her career with modeling after passing her Higher Secondary School in 2012.
Her mother and father were nomore in this earth.
She is a very kind woman, Every eid she donates a huge amount of money to the poor peoples.
Q&A
When was Pori Moni born?-

24 October 1992

Who is the husband of Pori Moni?- N/A
What is the nickname of Pori Moni?- Pori 

What does Net Worth mean? Net Worth is the measurement of financial health which indicates the value of an individual's or institution's financial and non-financial assets.
We heartily request you to contact us regarding our shortcomings you may find while visiting our site. Your feedback will be highly appreciated.