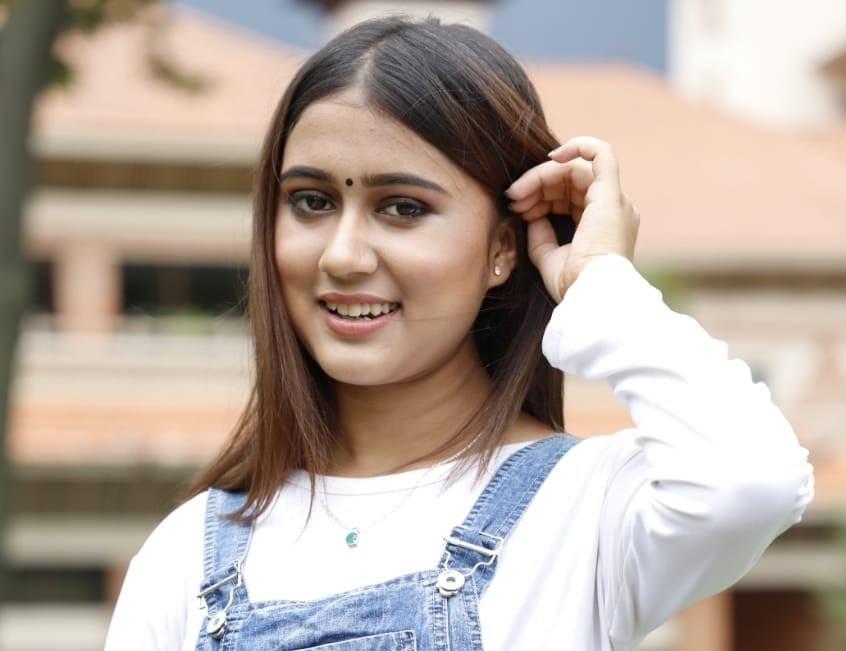 Biography
Rachana was born on August 13, 1998, in Bhadrapur, Nepal. Rachana Rimal is the most popular and rising name in the field of the Nepali music industry. Her beautiful voice has captivated millions of Nepali people. Most of her songs are super hits. People mainly know her from Participating in Nepal Idol Season 3. She rose to fame with her song 'Photo Firim ma'. Now she is well known among the people and getting fan followers day by day.
Height & Weight

Nepalese Rachana Rimal is a beautiful woman with a height and chubby body figure. 
Education
She finished her schooling education (S.E.E) at Pragyan Academy Secondary School Jhapa. she finished +2 in the same school.
Family
She belongs to a middle-class family, there are altogether four members in her family. Her father's name is Fadindra Rimal and her mother's name is Kamala Rimal. Her sister name is Kamana Rimal.
Career
Rachana participated in Nepal Idol Season 3. Rimal started in the music industry with the hit song 'Photo Firim ma'. Recently she has also worked with many popular artists in the Nepali Music industry on songs.
Rumors/Controversy
There are no known controversies about Rachana Rimal.
Net Worth
Nepalese Singer Rachana Rimal Net Worth is under review as of 2021 according to our source.
Rachana Rimal Facts
Rachana Rimal was born on13 August 1998 in Bharatpur, Nepal.
She is a singer who got successful in a short period of time.
Q&A
When was Rachana Rimal born?
– 13 August 1998

Who is the husband of Rachana Rimal?
– N/A
What is the nickname of Rachana Rimal?
– N/A

What does Net Worth mean? Net Worth is the measurement of financial health which indicates the value of an individual's or institution's financial and non-financial assets.
We heartily request you to contact us regarding the shortcomings you may find while visiting our site. Your feedback will be highly appreciated.