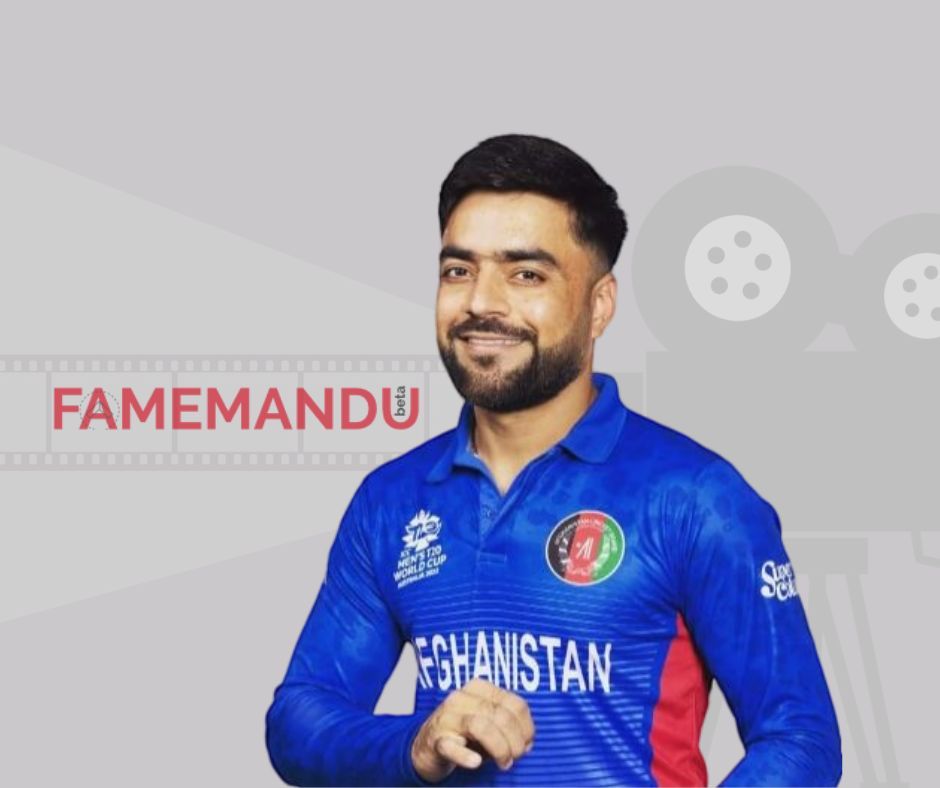 Follow
Quick Facts
Biography
Rashid Khan is an Afghan cricketer who is widely regarded as one of the best spin bowlers in the world. Rashid is a right-arm leg-spinner and is known for his quick arm action and deceptive googly. He was born on September 20, 1998, in Nangarhar, Afghanistan. He has been a key player in Afghanistan's rise in international cricket.
He has played a crucial role in Afghanistan's cricketing success and has been instrumental in their victories. He bowls right-arm leg spin and bats right-handed.  He made his international debut in 2015 at the age of 17 and quickly gained recognition for his outstanding performances.
Height & Weight
Rashid Khan is a strikingly handsome man with a height of approximately 5 ft 9 inch (1.75 m) and a weight of around 65 kilograms.
Whether it's his physical features or his charismatic personality, Rashid Khan exudes a natural charm that is truly captivating.
Education
Rashid Khan's educational background is not widely documented in publicly available sources.
Family
Limited information is available regarding the family background of the talented Afghanistan cricketer, Rashid Khan. While his cricketing achievements have garnered widespread attention, details about his personal life and family remain undisclosed.
Career
Rashid Khan's professional cricket career has been remarkable, and he is widely recognized as one of the best spin bowlers in the world.
Rashid Khan made his international debut for the Afghanistan national cricket team in October 2015 in a One Day International (ODI) match against Zimbabwe. He was just 17 years old at the time. He quickly established himself as a key player for Afghanistan and became known for his exceptional control, variations, and ability to take wickets. Rashid has represented Afghanistan in all three formats of the game: Test matches, ODIs, and Twenty20 Internationals (T20Is). He has played a crucial role in Afghanistan's rise in international cricket, contributing significantly to their success in various tournaments, including the ICC World Cup Qualifiers and the ICC World Twenty20. Rashid Khan has achieved numerous records and milestones during his international career, including being the youngest player to captain a men's international cricket team when he led Afghanistan against the West Indies in 2017.
In franchise leagues, he plays for teams Gujarat Titans (GT) in the Indian Premier League (IPL), Adelaide Strikers in Australia's Big Bash League (BBL), Lahore Qalandars in the Pakistan Super League (PSL), Band-e-Amir Dragons in Afghanistan's Shpageeza Cricket League and MI New York in Major League Cricket (MLC). Rashid has been highly successful in these leagues, displaying his bowling prowess and contributing with both bat and fielding skills.
Rashid Khan has received several awards and recognitions for his outstanding performances. In 2018, he was named the ICC Associate Cricketer of the Year. He has consistently been ranked among the top bowlers in limited-overs cricket, earning praise for his skills, variations, and match-winning contributions.
Rashid Khan's professional cricket career has made him a prominent figure in the cricketing world, and his performances continue to inspire and entertain cricket fans globally.
Rumors/ Controversy
Rashid Khan, the talented Afghanistan cricketer, has garnered significant attention for his remarkable sporting achievements, with no controversies overshadowing his career. Known for his exceptional skills and impressive performances on the field, Khan has emerged as a respected figure in the world of cricket, admired for his sportsmanship and dedication to the game. There is no controversy associated with Rashid Khan.
Net Worth
What are the earnings of Rashid Khan?
How much is Rashid Khan net worth and how rich is he in 2023?
In 2023, Rashid Khan, known for his highly successful career, has amassed a significant net worth. However, as of the latest available information, his exact net worth remains around $4 million. This intriguing development has generated considerable interest and curiosity among those following his financial journey. As the year unfolds, many are eagerly anticipating updates on the true extent of Rashid Khan's wealth, as he continues to make waves in his respective field. Stay tuned for the latest updates on this captivating financial story.
What does Net Worth mean? Net Worth is the measurement of financial health which indicates the value of an individual's or institution's financial and non-financial assets.
We heartily request you to contact us regarding the shortcomings you may find while visiting our site. Your feedback will be highly appreciated.