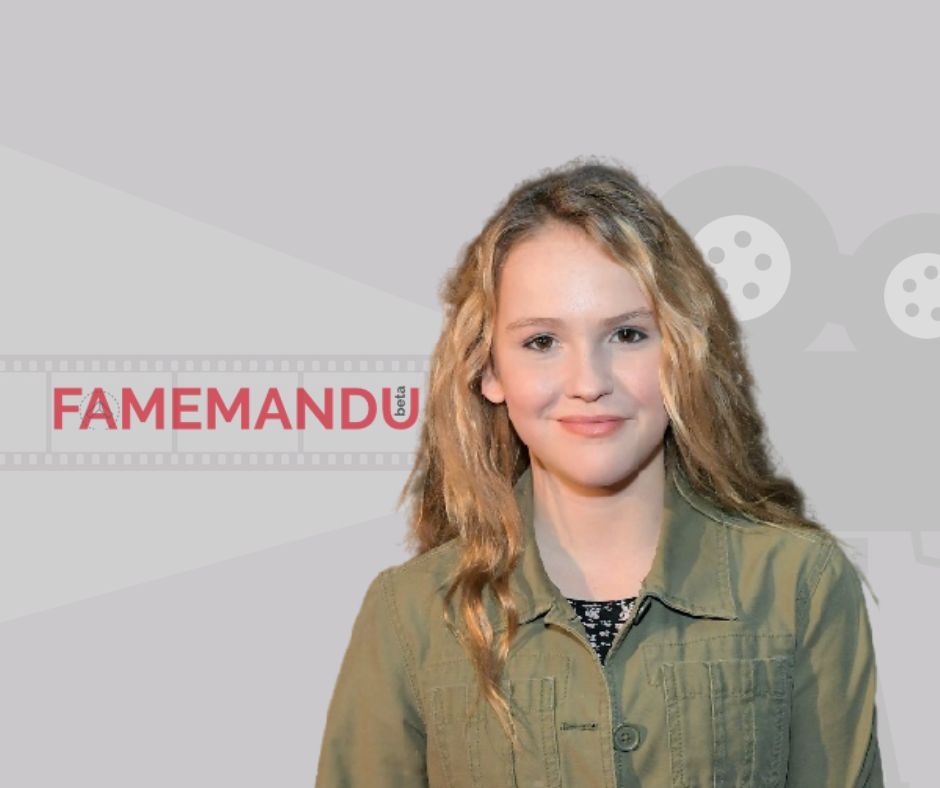 Follow
Quick Facts
Biography
Talitha Bateman is a popular American actress. She was born on 4 September 2001, in Turlock, California, U.S. The versatile actress has made a significant mark in the entertainment industry by showcasing her incredible talent.
The actress acclaimed the top at a very young age by playing the role of Janice in the supernatural horror film, Annabelle: Creation (2017). She has appeared in several diverse movie shows such as the 5th Wave (2016), Geostorm, the romantic comedy film Love, Simon (2018), and the horror film Countdown (2019).
Height & Weight
Bateman stands at the height of 5 feet 3 inches and weighs around 50 Kg.
Education
As for her education, details about Bateman's schooling are not readily available. Given that she began her professional career at a young age, it's possible that she may have pursued a non-traditional educational path to focus on her acting development.
Family
Talking about her family, her father's name is Tim Bateman whereas her mother's name is Jonelle Bateman. She has seven siblings including actor Noah E. Bateman (Older Brother), Justin Bateman (Older Brother), Aleq Bateman (Older Brother), Judah Bateman (Older Brother), Gabriel Bateman (Younger Brother), Leah Bateman (Older Sister), and Hannah Rochelle Bateman (Older Sister).
Career
Talitha Bateman has had a successful career as an actress. she began her career in the entertainment industry at a young age. She started her acting career with small roles in television series such as "The Middle" and "Hart of Dixie."
Despite Talitha starting her journey in the industry at a young age, her exceptional talent helped her garner the recognition that is required for a successful acting career. Her first work is known to be the portrayal of George Biddle, CPA in 2012. Subsequently, she was put to her breakthrough movie in the horror film Annabelle: Creation just five years later in 2017. Her performance received positive reviews.
Talitha Bateman has built a diverse and impressive career by taking on a wide range of roles in various genres. She has proven her talent in films like "The 5th Wave," "Love, Simon," and "Geostorm," showcasing her ability to adapt to different characters and storylines. In 2019, she appeared in the supernatural horror film Countdown.
What sets Bateman apart in her career is her willingness to tackle challenging and emotionally complex roles, displaying a maturity and depth beyond her years. Her dedication to improving her craft and delivering authentic performances has earned her the respect of her peers and established her as a rising star.
Rumors/ Controversy
Talitha Bateman, the talented American actress, has garnered significant attention for her remarkable acting achievements, with no controversies overshadowing her career. Known for her acting career in film and television, Bateman has emerged as a respected figure in the world of film industry, admired for her acting and dedication to the films industry. There is no controversy associated with Talitha Bateman.
Net Worth
What are the earnings of Talitha Bateman?
How much is Talitha Bateman net worth and how rich is She in 2023/24?
In 2023/24, Talitha Bateman, known for her highly successful career, has amassed a significant net worth. However, as of the latest available information, her exact net worth remains around $2 million. This intriguing development has generated considerable interest and curiosity among those following her financial journey. As the year unfolds, many are eagerly anticipating updates on the true extent of Talitha Bateman's wealth, as she continues to make waves in her respective field. Stay tuned for the latest updates on this captivating financial story.
What does Net Worth mean? Net Worth is the measurement of financial health which indicates the value of an individual's or institution's financial and non-financial assets.
We heartily request you to contact us regarding the shortcomings you may find while visiting our site. Your feedback will be highly appreciated.