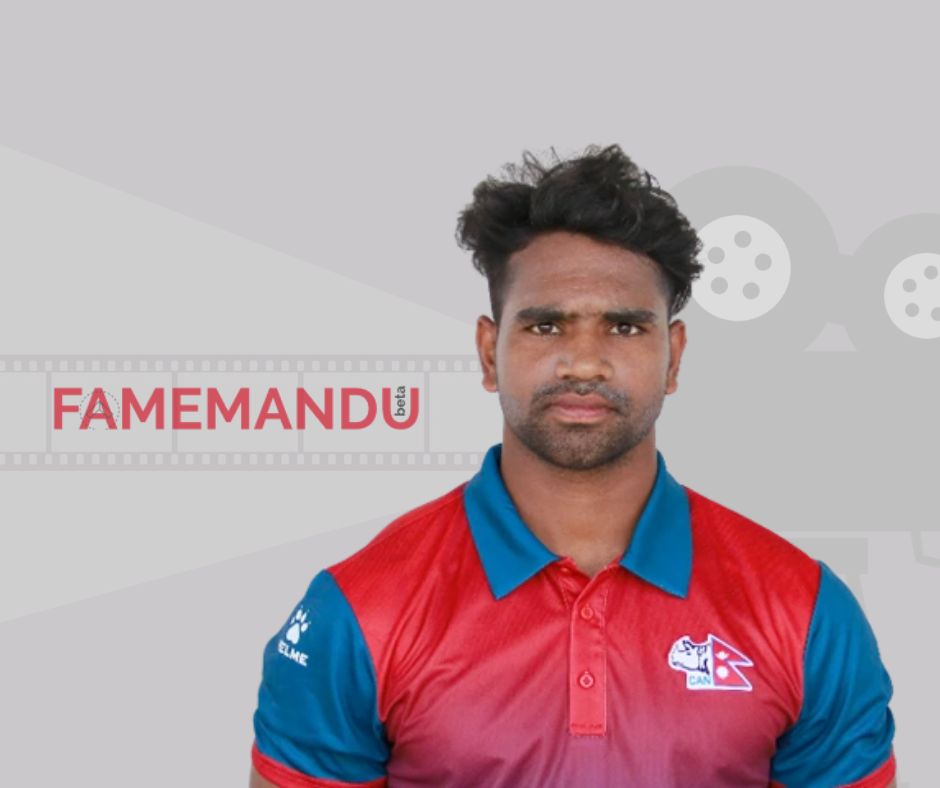 Follow
Quick Facts
Biography
Mohammad Aadil Alam, also recognized as Aadil Ansari, is a promising Nepalese cricketer, born on October 18, 2003, in Simroungadh. With a strong presence in domestic cricket within Nepal, Alam stands out as a versatile allrounder, boasting right-handed batting skills and adept right-arm medium-paced bowling.
His dynamic performance in Madhesh Province's cricket team showcases his potential and dedication to the sport, making him a name to watch in Nepalese cricket's exciting future.
Height & Weight
Aadil is a strikingly handsome man with a height of approximately 1.73 meters (173 cm) and a weight of around 60 kilograms (132 pounds).
His captivating brown eyes and lustrous black hair further enhance his attractive appearance. Whether it's his physical features or his charismatic personality, Aadil exudes a natural charm that is truly captivating.
Education
We will update it..
Family
We will update it..
Career
In 2021, Alam earned a spot on the Nepal Under-19s cricket team, showcasing his talent in the ACC U19 Asia Cup. Throughout the tournament, he demonstrated his prowess both with the bat and the ball. Alam's exceptional performance saw him contribute significantly, securing three crucial wickets and amassing an impressive 57 runs across the three matches he played. His dynamic presence on the field undoubtedly left a mark, making him a player to watch for future cricketing endeavors in Nepal.
On March 30, 2022, Aadil's much-anticipated T20I debut took place as part of the thrilling Tri-series, which saw the national team face off against formidable opponents, Papua New Guinea and Malaysia, in the vibrant city of Kathmandu. This debut marked a significant milestone in Aadil's cricketing journey, as he showcased his talent on the international stage. The match not only generated immense excitement among fans but also reflected the growing prominence of cricket in Nepal, as Kathmandu played host to this exciting contest. Aadil's performance on this memorable day was a testament to his hard work and dedication, and it left fans eagerly anticipating more thrilling moments in his cricketing career.
During his debut innings, Alam displayed remarkable cricket skills reminiscent of Mahendra Singh Dhoni's signature helicopter shot. In a cameo appearance, he notched up an impressive 31 runs from just 11 balls, showcasing his prowess with the bat. This remarkable performance included a well-timed boundary and three towering sixes, leaving fans and cricket enthusiasts in awe of his exceptional talent. Alam's ability to emulate Dhoni's iconic helicopter shot and deliver such an impactful debut performance is sure to make him a rising star in the world of cricket. This thrilling display of skill and style has undoubtedly made an indelible mark in the cricketing world.
On the 11th of June 2022, a rising cricket star marked his debut in the ODI team, facing off against the USA. In an electrifying match, he left an indelible mark with his outstanding performance, showcasing his prowess both in batting and bowling. With an impressive 36 runs off just 24 balls and a remarkable bowling spell of 3 wickets for 45 runs in 9 overs, he played a pivotal role in a thrilling tie that had fans on the edge of their seats. As a fitting recognition of his exceptional contribution, he was rightfully awarded the Player of the Match title. This remarkable debut was undoubtedly a momentous occasion in his cricketing journey.
Rumors/Controversy
There is no controversy associated with Mohammad Aadil Alam.
Net Worth
What are the earnings of Mohammad Aadil Alam?
How much is his net worth and how rich is he in 2023?
In 2023, Mohammad Aadil Alam, known for his highly successful career, has amassed a significant net worth. However, as of the latest available information, his exact net worth remains under review. This intriguing development has generated considerable interest and curiosity among those following his financial journey. As the year unfolds, many are eagerly anticipating updates on the true extent of Mohammad Aadil Alam's wealth, as he continues to make waves in his respective field. Stay tuned for the latest updates on this captivating financial story.
What does Net Worth mean? Net Worth is the measurement of financial health which indicates the value of an individual's or institution's financial and non-financial assets.
We heartily request you to contact us regarding the shortcomings you may find while visiting our site. Your feedback will be highly appreciated.