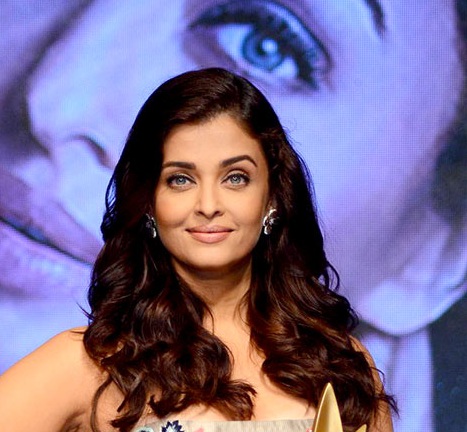 Follow Aishwarya Rai Bachchan:
Biography
Aishwarya Rai Bachchan was born on 01-11-1973 in Mangalore in the state of Karnataka, India. She is an Indian Model, Film Actress & Philanthropist who was crowned Miss World 1994. She is well-known for her work in Bollywood, Hollywood, Tamil, Telugu, Bengali cinema.
Height & Weight

Actress Aishwarya Rai Bachchan is a beautiful woman, Similarly, she stands at a height of 1.70 M.
Education
Aishwarya Rai Bachchan completed her education till early ninth only in Hyderabad, Andhra Pradesh. After that, the next education was completed by the Arya Vidya Mandir situated at Shanta-Cruz and later on DG Ruparel College College, Matunga. When Aishwarya Rai was in college, she did some assignments related to modeling. And slowly watching television, she joined Miss India, in which she came in second place.
Family
Her father's name is Krishnaraj Rai & her mother's name is Brindya Rai. She got married to actor Abhishek Bachchan.
Career
She was then crowned Miss World 1994, after which she began receiving offers to act in the film. She made her acting debut in Mani Ratnam's 1997 Tamil film lruvar and had her first Hindi film release in Aur Payaar Gaya that same year. Her first commercial success was the Tamil romantic drama jeans (1998), which was the most expensive film to be made in Indian cinema at the time. She achieved wider success and won two Best Actress awards at Filmfare for her performances in Hum Dil De Chuke Sanam (1999) and Devdas (2002).
Rumors/Controversy
There is no known information about Rumors & Controversy.
Net Worth
Actress Aishwarya Rai Bachchan has an estimated net worth of $15 million dollars as of 2021. She is considered one of the popular and influential celebrities in B-town. One of the richest celebrities in the entertainment industry, Her earnings come from acting, television appearances, endorsement deals.
Aishwarya Rai Bachchan Facts
She is well-known for her work in Bollywood, Hollywood, Tamil, Telugu, Bengali cinema.
Aishwarya initially wanted to pursue her career in medicine but later dropped the idea to study architecture at Rachana Sansad Academy of Architecture. Somehow, she quit studies to get into modeling.
The French government in 2012 awarded Aishwarya Rai Bachchan with the Ordre des Arts et des Lettres.
In 2009, Aishwarya Rai Bachchan was awarded the Padma Shri by the Government of India.
Aishwarya Rai Bachchan is the first Indian actress to become a jury member at the Cannes Film Festival in 2003.
Her debut movie like we know is 'Iruvar' which released in 1997 but her first time on the screen was when she featured her first commercial ad for Camlin Pencils in her 9th grade.
Q&A
When was Aishwarya Rai Bachchan born?-1 November, 1973
Who is the husband of Aishwarya Rai Bachchan?-Abhishek Bachchan
What is the nickname of Aishwarya Rai Bachchan?-Ash and Gullu
What does Net Worth mean? Net Worth is the measurement of financial health which indicates the value of an individual's or institution's financial and non-financial assets.
We heartily request you to contact us regarding our shortcomings you may find while visiting our site. Your feedback will be highly appreciated.