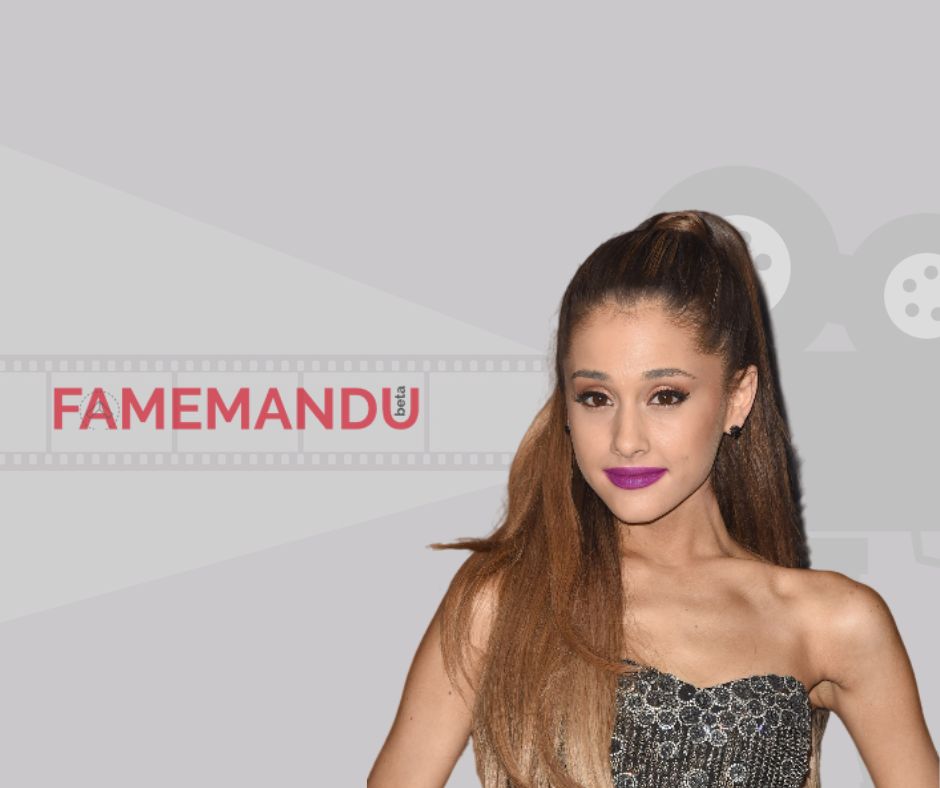 Biography
Ariana Grande was born on June 26, 1993. She is an American singer, songwriter, and actress. Her four-octave vocal range has received critical acclaim, and her personal life has been the subject of widespread media attention. She has received numerous accolades throughout her career, including two Grammy Awards, one Brit Award, one Bambi Award, two Billboard Music Awards, three American Music Awards, nine MTV Video Music Awards, and 27 Guinness World Records.
Ariana Grande is an American singer and actress who has been making waves the world over for her singing prowess. From a very young age, she participated in plays and sang at public events, and gradually decided that she wants to do this all her life. Her first tryst with the world of entertainment was through the 'Broadway musicals Beauty and the Beast' and 'The Wizard of Oz. She was also a part of the ensemble of various television shows, but later Ariana Grande decided to devote her attention mostly to music.
Height & Weight
Ariana Grande's height is 5ft 1inches (155 cm) and her weight is 108 lbs (49 kg).
Education
Education. Grande attended Pine Crest School and North Broward Preparatory School. In middle school, she left her study as she focused on a music career. However, she continued her education through private tutors.
Family
She is the daughter of Joan Grande, the Brooklyn-born CEO of Hose-McCann Communications, a manufacturer of communications and safety equipment, and Edward Butera, a graphic design firm owner in Boca Raton. Grande is of Italian descent and has described herself as an Italian American with Sicilian and Abruzzese roots. She has an older half-brother, Frankie Grande, who is an entertainer and producer, and she has a close relationship with her maternal grandmother, Marjorie Grande. Her family moved from New York to Florida before her birth, and her parents separated when she was eight or nine years old.
Career
By age 13, Grande became serious about pursuing a music career, although she still concentrated on theater. When she first arrived in Los Angeles, California to meet with her managers, she expressed a desire to record an R&B album: "I was like, 'I want to make an R&B album,' They were like 'Um, that's a helluva goal! Who is going to buy a 14-year-old's R&B album?!'" In 2008, Grande was cast as cheerleader Charlotte in the Broadway musical 13. When she joined the musical, Grande left North Broward Preparatory School, but continued to be enrolled; the school sent her materials to study with tutors. She also sang various times at the New York City jazz club Birdland.
Grande recorded her debut studio album Yours Truly, originally titled Daydreamin', over three years. It was released on August 30, 2013, and debuted at number one on the US Billboard 200 albums chart, with 138,000 copies sold in its first week. Yours Truly also debuted in the top ten in several other countries, including Australia, the UK, Ireland, and the Netherlands. Its lead single, "The Way", featuring Pittsburgh rapper Mac Miller, debuted at number ten on the US Billboard Hot 100, eventually peaking at number nine for two weeks. Grande was later sued by Minder Music for copying the line "What we gotta do right here is go back, back in time" from the 1972 song "Troglodyte (Cave Man)" by The Jimmy Castor Bunch. The album's second single, "Baby I", was released in July. Its third single, "Right There", featuring Detroit rapper Big Sean, was released in August 2013. They respectively peaked at number 21 and 84 on the Billboard Hot 100.
Grande featured on a remix of the Weeknd's "Save Your Tears", released on April 23. The remix reached number one on the Billboard Hot 100, becoming both artists' sixth number-one single. She joined Paul McCartney as the only artist to earn three number one duets on the Hot 100. The remix also became one of the songs with the most total weeks on the chart. Grande and the Weeknd performed "Save Your Tears" together at the 2021 iHeartRadio Music Awards. In June, Grande featured in the song "I Don't Do Drugs" from Doja Cat's third studio album Planet Her. Her contribution as a songwriter and featured artist on the song earned Grande a nomination for Album of the Year at the 64th Annual Grammy Awards.
Grande performed virtually as the headline act of the "Rift Tour" on the video game Fortnite from August 6 to 8, 2021. The concert attracted 78 million players, beating Travis Scott's record of 11.7 million views for his own concert, and helped fuel a spike in streams for the songs included in her set.
In November 2021, it was announced that Grande would play Glinda for the upcoming two-part film adaptation of the musical Wicked, directed by Jon M. Chu and starring alongside Cynthia Erivo, who will play Elphaba.
Rumors/Controversy
There is no controversy associated with Ariana Grande.
Net Worth
What are the earnings of Ariana Grande? How much is her net worth and How rich is she in 2022? She has accumulated a huge amount of net worth from her successful career. However, Ariana Grande's net worth is $200 Million as of 2022 according to the source.
What does Net Worth mean? Net Worth is the measurement of financial health which indicates the value of an individual's or institution's financial and non-financial assets.
We heartily request you to contact us regarding the shortcomings you may find while visiting our site. Your feedback will be highly appreciated.