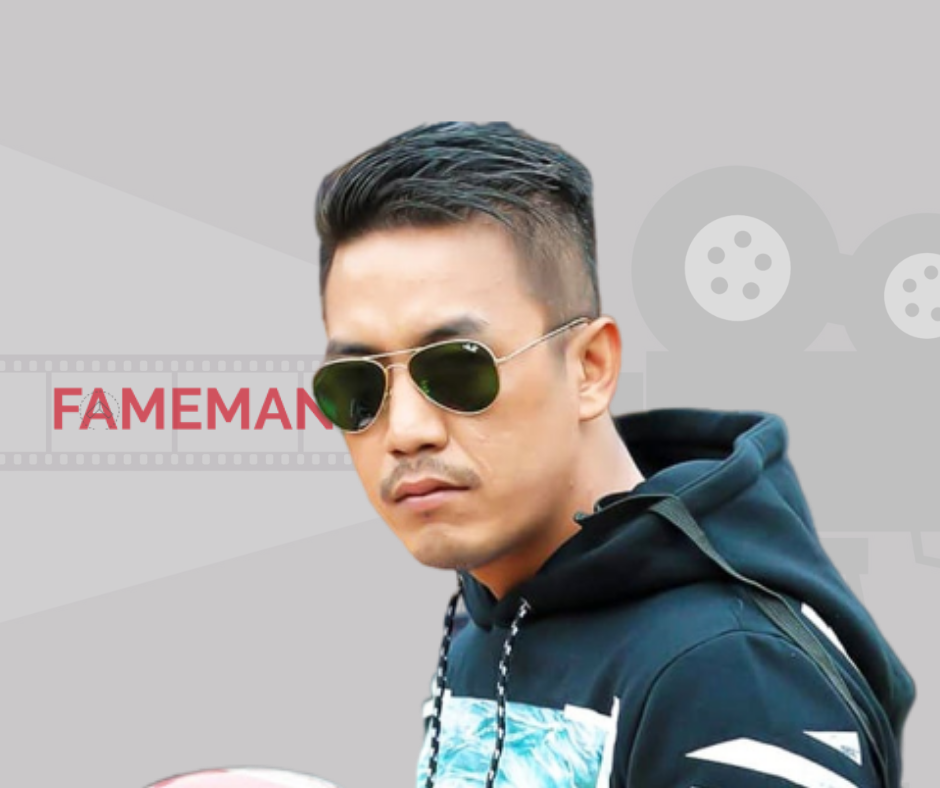 | | |
| --- | --- |
| Full Name | Ashish Rana |
| Date of Birth | June 25, 1989 |
| Birthplace | Pokhara, Kaski |
| Age | 33 years |
| Nationality | Nepali |
| Profession | Rapper |
| Height | 6 ft |
| Spouse | N/A |
| Net Worth | N/A |
Biography
Laure is one of the most talented person in the Nepali music industry. He is a rapper, actor, and judge of Himalaya Roadies. His original name is Ashish Rana but popularly known as Laure.
He is currently working on the TV show Himalayan Roadies as a judge. He was the most searched Nepalese celebrity on Google in the year 2013. Laure gained worldwide popularity from the Nephop Rap-battle season 1. Winning his first rap battle with Easy 12 he got a chance to face the main event with UnikPoet. And there too he won the battle. The videos are still hot on Youtube. You can check out anytime. Today Ashish Rana is a world-known celebrity and he is also the judge of Nepal's 1st adventure show "Roadies".
Height & Weight
Ashish Rana(Laure) is such a good-looking handsome boy. His height is 6 ft tall boy and weighs around 65 kg.
Education
Since Grade 6, Laure developed a keen interest in rapping. He completed his school life at the LA Higher Secondary School, then he finish higher education at Sagarmatha College. Then later he moved to Kathmandu for his career.
Family
He is the son of his father Purna Bahadur Rana and his mother Chitra Rana.
Career
At first, he wanted to become a British Army. He tried thrice for the same but became unsuccessful. So, to pursue a career in rapping he moved to the capital city of Nepal Kathmandu. Laure listens to rap for the first time when he was in grade six. That rap helped to develop a key interest in singing since that time in Pokhara. The Real Slim Shady by Eminem was the first song Laure listen to in his life.
Laure's musical career started with the mobile recorded song Mero Solta. Due to the quality, this song does not become a success. Then later he got a chance to record a song in the studio. Rap battle helped him to rose to fame in the Nep-hop industry. Some of its popular songs of Laure are Superraga, Nephop Ko Bato, Case no.420, La Hai, La Hai, Sathi Ho, Laure – Haude, Chup Laag, Sabai Ho Laure, etc. He has Now, he is one of the most successful and talented rap singers in Nepal. Currently, he has released BIRAMI based on his real-life story. He has an impact and a good message in the song Say no to Drugs.
Rumors/Controversy
He was arrested in Pokhara of Kaski district on December 30, 2021, as he was found with brown sugar. He was caught red-handed with a digital balance, NRs. 38,350, 5 sets of mobile phones, and a scooter with plate number GA 21 PA 3323 with four other suspects. He has accepted his usage of drugs.
Police sources have stated that during preliminary interrogation Laure confessed he couldn't perform on stage without taking drugs. Now he totally avoids using drugs. Due to this controversy, Laure is back with his new Songs Birami. He has mentioned a good message in his songs. Popular Rapper Laure has changed a lot after his recent Police arrest and he has started doing awareness campaigns requesting people to leave their drug habit and also never fall for it. He has also released a song Birami asking people to say no to drugs.
Net Worth
What are the earnings of Ashish Rana (Laure)? How much is his net worth and How rich is he in 2022? He has accumulated a huge amount of net worth from his successful career. However, Ashish Rana's net worth is under review as of 2022 according to the source.
What does Net Worth mean? Net Worth is the measurement of financial health which indicates the value of an individual's or institution's financial and non-financial assets.
We heartily request you to contact us regarding the shortcomings you may find while visiting our site. Your feedback will be highly appreciated.

Written by;

Yakish sharma