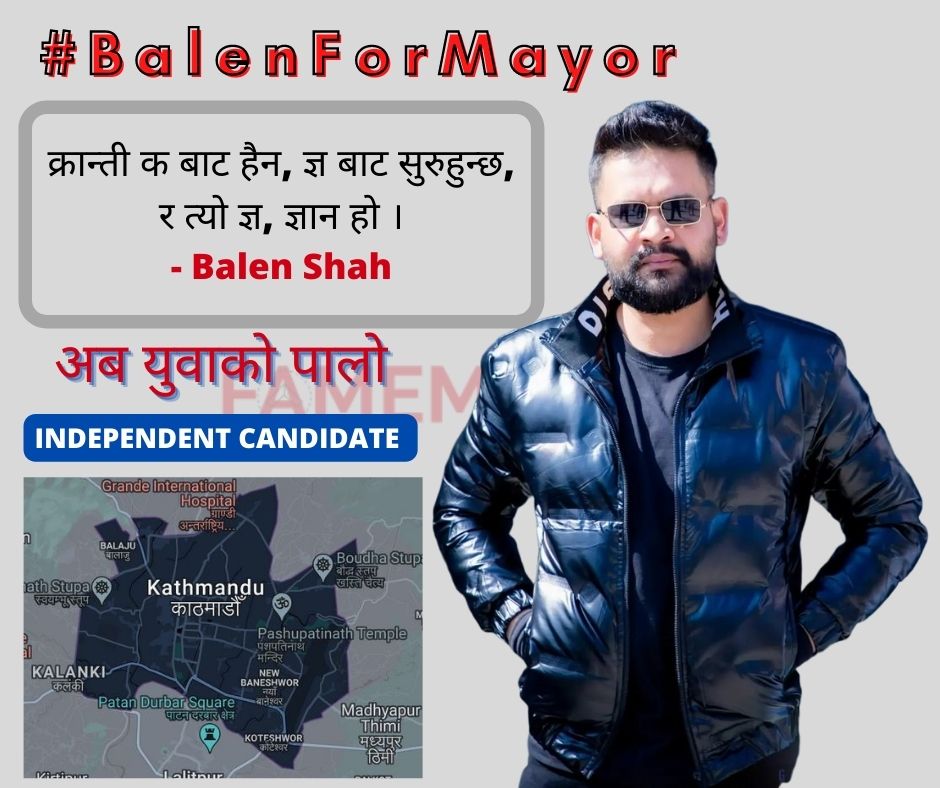 Follow
Quick Facts
Biography
Balen Shah was born on 27 April 1990. He is a Nepali rapper better known by his stage name Balen. Shah is a Nepali Rapper, Music Composer, Song Writer, Director, and Structural Engineer.
Height & Weight
Nepalese rapper Balen is a handsome man and a fit body figure. Similarly, he stands at a height of 1.65 m.
Education
Balen has done his Bachelors of Engineering in Civil from the White House Institute of Technology. He completed his Masters of Technology in Structural Engineering from VTU, Karnataka.
Family
Balen Shah is the Son of Veteran Ayurvedic Doctor, Dr. Ram Narayan Shah, and Dhruva Devi Shah. Balen Shah has not been married till now.
Career
Balen Shah is the winner of the Second Season of Raw Barz ( A Nepali Rap Battle League). He is currently working as Structural Engineer and Project Manager at Platinum Developers.
Balen is preparing to stand as a candidate for Mayor of Kathmandu Metropolitan City in the upcoming Local Election in 2022.
Net Worth
What are the earnings of Balen Shah? How much is his net worth and How rich is he in 2022? He has accumulated a huge amount of net worth from his successful Career. However, Balen Shah's net worth is under review as of 2022 according to the source.
Q&A
What does Net Worth mean? Net Worth is the measurement of financial health which indicates the value of an individual's or institution's financial and non-financial assets.
We heartily request you to contact us regarding our shortcomings you may find while visiting our site. Your feedback will be highly appreciated.