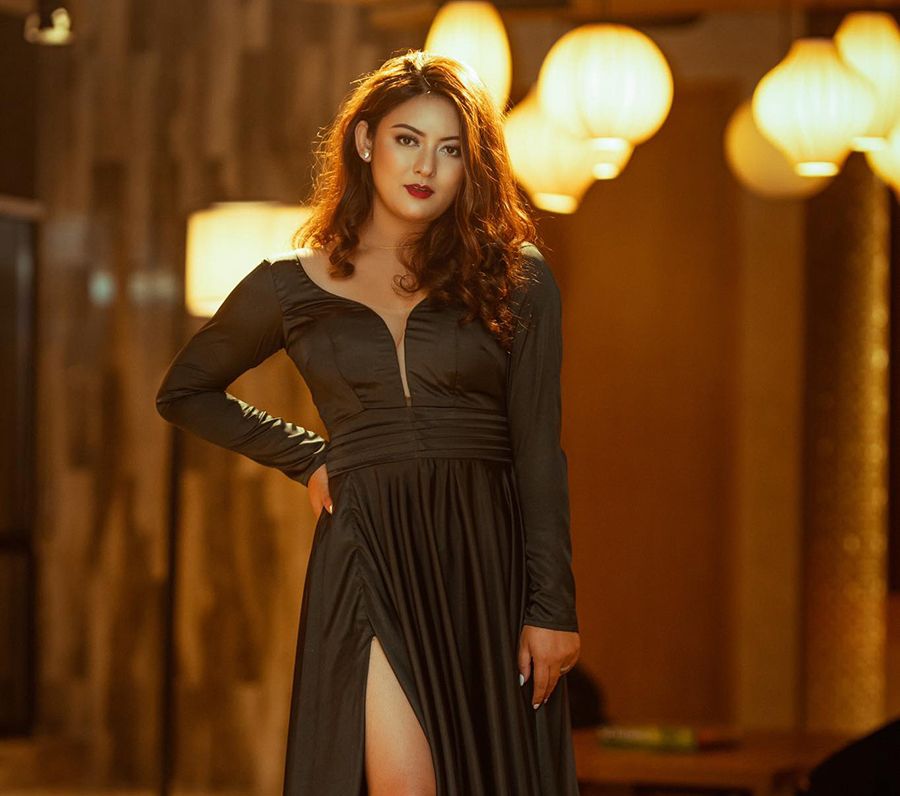 Follow Barsha Raut:
Biography
Barsha Raut was born on December 14 1993 Sundhuli , Nepal. She is a beautiful Nepali Actress and Model, She is a very active lady in each and every work. Barsha is the best known for her gorgeous smile, expression and curvaceous figure.
Height & Weight

Nepalese Actress Barsha Raut is a beautiful woman with a height and curvaceous body figure.
Education
Talking about her schooling, she completed some of her Schooling from her birthplace and later she moved to Kathmandu with her family and she continued her reamaining study in Kathmandu, Nepal.
Family
In her family ,there are altogether 5 members . Barsha is the eldest daughter, her father is a businessman and her mother is a housewife. She has two younger brothers named Safal & kusjhal, her parental family live in Koteshowr,Kathmandu.
Career
Barsha Raut started her career as a model with the music video 'Rojeko Maile'. Then she has appeared in numerous music videos, television commercials, and Nepali feature films. Before coming to the Nepali film industry, she was popular as a model in the Nepali music industry. Now she is a successful actress in Nepali film industry.
Net Worth
Nepalese actress Barsha Raut Net Worth is not known as of 2021 according to our source.
Barsha Raut Facts
Barsha Raut was born on December 14 1993 in Sundhuli , Nepal.
Q&A
When was Barsha Raut born?
-December 14, 1993

Who is the husband of Barsha Raut? -Sanjog Koirala
What is the nickname of Barsha Raut?
– N/A

What does Net Worth mean? Net Worth is the measurement of financial health which indicates the value of an individual's or institution's financial and non-financial assets.
We heartily request you to contact us regarding the shortcomings you may find while visiting our site. Your feedback will be highly appreciated.