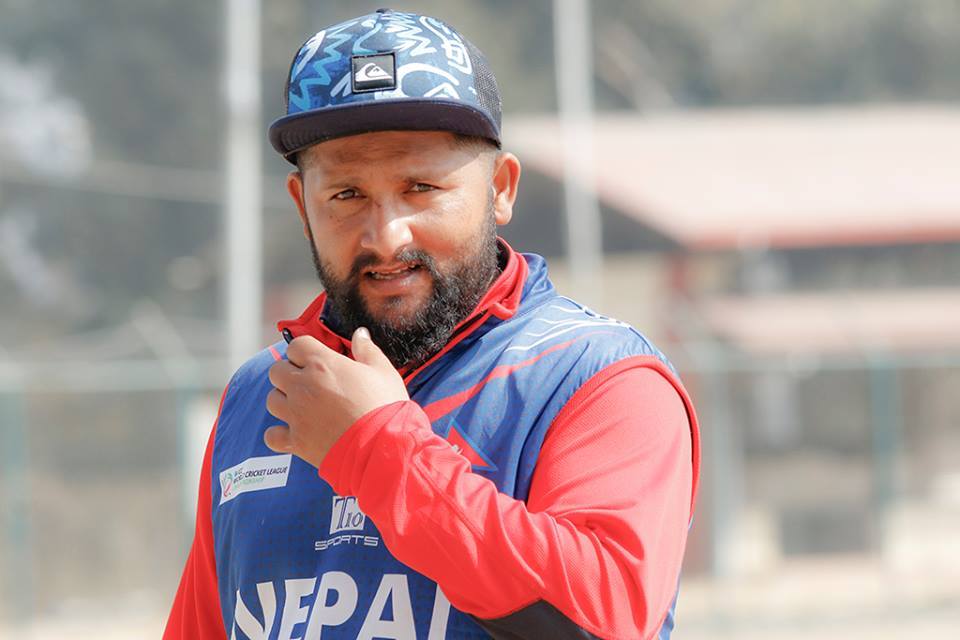 Follow Basanta Regmi:
---
Biography
---
Basanta Regmi was born on 6 April 1986 in Siddharthanagar, Nepal. Basanta Regmi is a Nepalese Cricketer. In 2018, he made his ODI debut for Nepal against the Netherlands.
Net Worth
---
Nepalese Cricketer Basanta Regmi Net Worth is under review as of 2021 according to our source.
Net Worth is the measurement of financial health which indicates the value of an individual's or institution's financial and non-financial assets.

Fame Mandu Team
FameMandu is your Celebrity Biography, Entertainment, Fashion World's News, Entertainment, Video Trends, and Gossips Website.
Related posts