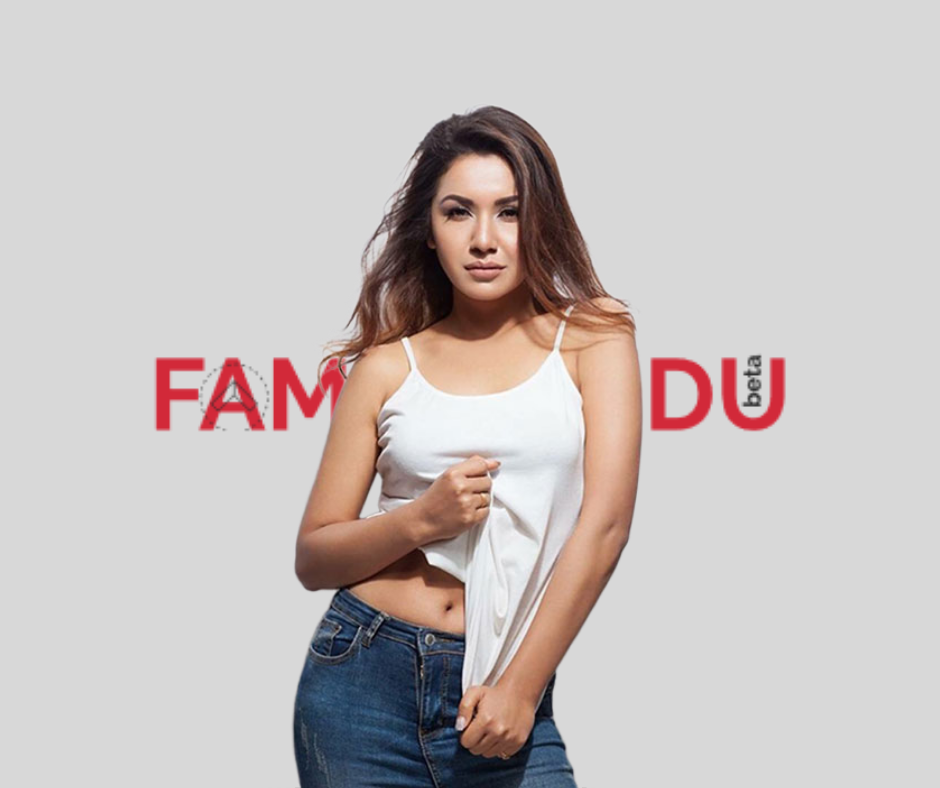 Biography
Benisha Hamal is a popular Nepali RJ, model, actress, and scriptwriter. She started her journey into the Nepali film industry from the movie Swar in 2010.
Height & Weight
Nepalese Actress Benisha Hamal is a beautiful girl with a tall 5'5"and fit body figure. Her weight is around 55kg.
Education
She was an average student and introvert type in her childhood. She completed her primary level of education from Golden Future Boarding English School and completed her School Leaving Certificate (SLC) from Arunodaya Higher Secondary School. After completing the +2 level from Bharatpur Chitwan, she moved to Kathmandu for higher study. She has done her Master in Mass Communication from Goldengate International College.
Family
Benisha was born on 25 June 1990 in Gitanagar, Amarbasti Chitwan as a child of Bhesraj Hamal and Shakuntala Hamal.
Career
Benisha Hamal started her career as an RJ. Pop on demand was the first radio program. After that, she works for many radio programs. And later she started working in television. She worked for many Nepali television channels such as Channel Nepal, NTV Plus, NTV, etc. She also worked on a number of music videos. She started modeling career since 2009. She started her film career from the movie Swor. She is famous for the movie Kalo Pothi, Blind Rock. Kalo Pothi was the first Nepali Movie that had been exhibited in Venice Film Festival. Apart from her modeling career, she also appeared in a number of TV commercials, including ads for Yum Yum Noodles, Rio Juice, UTL, Rose Village Housing, Nova Ice-cream, and Wego Scooty.
Rumors/Controversy
There are no known controversies about Benisha Hamal.
Net Worth
Nepalese  Actress Benisha Hamal Net Wort is not known as of 2021 according to the source.
Benisha Hamal Facts
Benisha Hamal is solitude seeker. She frequently visits Tapoban and spends time mediating for the past four years.
Since her childhood, she wanted to write movies script. She is a scriptwriter and her first script is Monsoon.
She likes to watch suspense movies.
Benisha is also a book lover who likes to read fictions books.
She never thought of being an actress.
She is an introvert type of person.
She is a big fan of cricketer Paras Khadka.
Q&A
When was Benisha Hamal born? -June 25, 1990
Who is the Husband of Benisha Hamal? -N/A
What does Net Worth mean? Net Worth is the measurement of financial health which indicates the value of an individual's or institution's financial and non-financial assets.
We heartily request you to contact us regarding the shortcomings you may find while visiting our site. Your feedback will be highly appreciated.