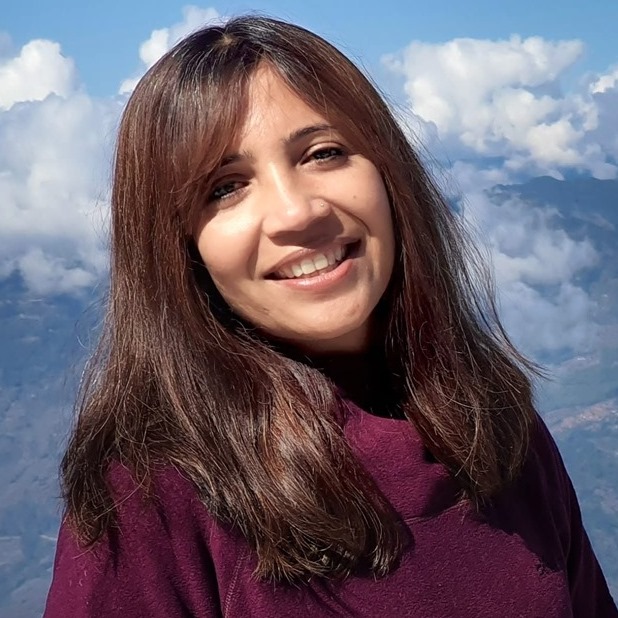 Follow Bidhya Chapagain:

Biography
Bidhya Chapagain is a Nepalese Journalist. She was born on August 23, 1982, in Kathmandu, Nepal.  She is also a Presenter of Herne Katha, a television web series that started in March 2018.
Height & Weight

Nepalese Journalist Bidhya Chapagain is a beautiful woman with a tall and fit body figure.
Education
Bidhya Chapagain completed a bachelor's degree in journalism at Ratna Rajya Laxmi which is affiliated with Tribhuvan University.
Family
There is no information about her family.
Career
Bidhya worked as a presenter for Sajha Sawal a discussion program in Nepal. She began presenting the show in July 2014 and quit the show in January 2018 and co-founded Herne Katha. Before that, she was a producer for Sajha Sawal.

Rumors/Controversy
There are no known controversies about Bidhya Chapagain.
Net Worth
Nepalese Journalist Bidhya Chapagain Net Worth is under review as of 2021 according to our source.
Bidhya Chapagain Facts
Bidhya Chapagain was born in Kathmandu, Nepal.
Her childhood was spent with her parents in Gothatar, Kathmandu.
Q&A
When was Bidhya Chapagain born?
– August 23, 1982

Who is the husband of Bidhya Chapagain?
– N/A
What is the nickname of Bidhya Chapagain?
– N/A

What does Net Worth mean? Net Worth is the measurement of financial health which indicates the value of an individual's or institution's financial and non-financial assets.
We heartily request you to contact us regarding the shortcomings you may find while visiting our site. Your feedback will be highly appreciated.