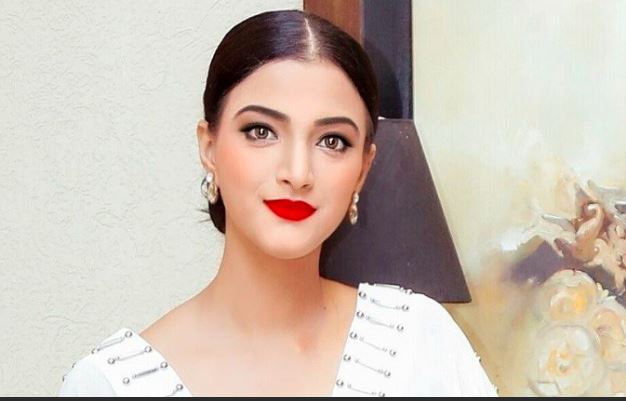 Follow Deepika Prasain:
Biography
Deepika Prasain was born in Dhangadhi district in 8th November 1996. Deepika Prasai is beautiful, charming, rising Nepali Actress, Social Worker, and a Model.
Height & Weight

Nepalese Actress Deepika Prasain is a beautiful woman with 5'6" height and a fit body figure.
Education
Deepika Prasain completed her schooling from Dhangadi and later on she moved to Kathmandu for higher study.
Husband
Dipika Prasain got married to Director Diwakar Bhattarai. They were in a relationship for a few years before engagement. They got married in May 2019, in Dipika's hometown Dhangadi . She is happy with her married life.
 Career
Apart from being an actress and model, she is also a social activist. She has been actively involving in various NGOs and INGOs. When she joined BSW, her one and only movie were to be an active social worker. But her life turned into the film industry.
Prasain debuted as an actress from Diwakar Bhattarai's romance drama film Aishwarya (2017) where she appeared in a supporting role, which is also comeback film of Nepalese actor Ramesh Upreti. After the success of Aishwarya (2017). And, she appeared in Chhakka Panja 3(2018), opposite Deepak Raj Giri .The film became success and broke Nepalese box office records, by becoming highest grossing Nepali Film. 
Rumors/Controversy
There is no known information about Rumors and Controversy.
Net Worth
What is the earning of Deepika Prasain? How much is her net worth and How rich is she in 2021? She has accumulated a huge amount of net worth from her successful modeling career. However,Deepika Prasain net worth is not revealed as of 2021 according to our source.
Deepika Prasain Facts
Deepika Prasain was born on 8th November 1996 in Dhangadhi , Nepal.
She did not have any plan to come to the movie industry, however, she was interested.
Deepika Prasain  is an introvert type.
Deepika Prasain believes in God.
Q&A
When was Deepika Prasain born?-8th November 1996
Who is the husband of Deepika Prasain?–  Diwakar Bhattarai                      

What is the nickname of Deepika Prasain?– Dipsy

 
What does Net Worth mean? Net Worth is the measurement of financial health which indicates the value of an individual's or institution's financial and non-financial assets.
We heartily request you to contact us regarding the shortcomings you may find while visiting our site. Your feedback will be highly appreciated.