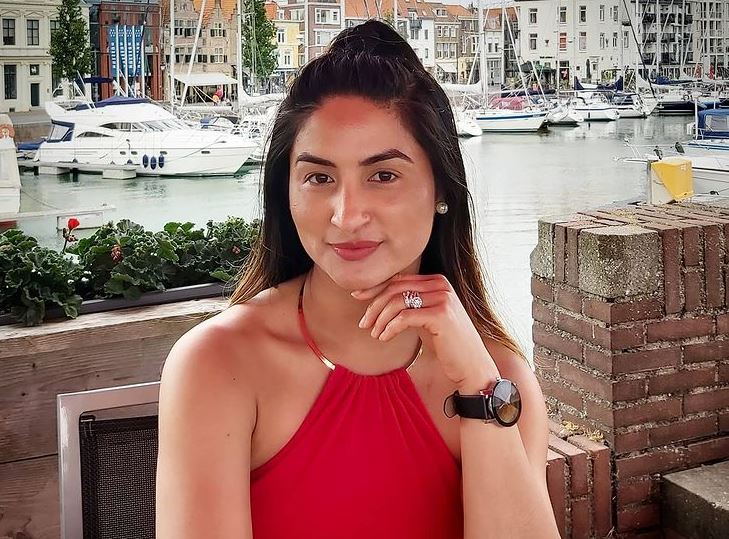 Follow Garima Panta :
Biography               
Garima Panta was born on January 30, 1984 in Tanahun, Gandaki, Nepal. Panta is an actress of Nepal who became popular with her movie Jhola that portrays the "Sati" system in Nepal.
Height & Weight

Actress Garima Panta is a beautiful woman with 1.57 m height and a fit body figure.
Education
Panta finished her Master's Degree in Rural Development from Padma Kanya College, Kathmandu.
Family
Garima Panta's father's name is Indra Panta and her mother's name is Maya Panta. Garima married Hari Sharma Thapaliya.
Career
Garima Panta faced the camera after her SLC in a TV advertisement of Aaha noodles. Before starting her career as an actress Garima appeared in various Nepali TV serials like: "Chahana Mann Ko" " Nalay khe ko Saino" and also appeared in many TV commercial advertisements in her early age of 15-16 years. She debuts her film career as an actress from the Nepali movie "Nikhel Dai" which was released in the year 2005
Rumors/Controversy
There are no known controversies about Garima Panta.
Net Worth
What is the earning of Garima Panta? How much is her net worth and How rich is she in 2021? She has accumulated a huge amount of net worth from her successful modeling career. However, Garima Panta's net worth is around $1 million as of 2021 according to our source.
Garima Panta

Facts
Garima Panta was born on January 30, 1984 in Tanahun, Gandaki. , Nepal.
Q&A
When was Garima Panta born? – January 30, 1984
Who is the husband of Garima Panta? –  Hari Sharma Thapaliya                          
What is the nickname of Garima Panta? – N/A


What does Net Worth mean? Net Worth is the measurement of financial health which indicates the value of an individual's or institution's financial and non-financial assets.
We heartily request you to contact us regarding the shortcomings you may find while visiting our site. Your feedback will be highly appreciated.