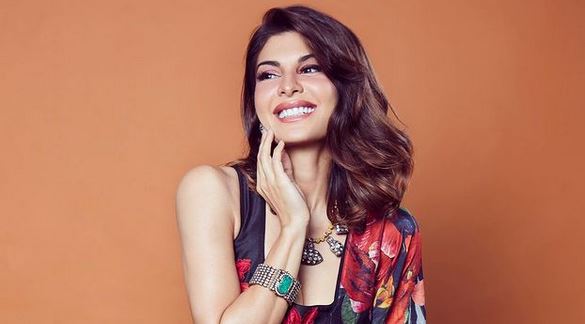 Follow Jacqueline Fernandez:
Biography
Jacqueline Fernandez is a Sri Lankan actress and a former model. Jacqueline Fernandez is also the winner of the Miss Universe Sri Lanka pageant of 2006 who predominantly works in Hindi films. Likewise, she debuted in Bollywood with the movie "Aladin" in the year 2009.
Height & Weight

Actress Jacqueline Fernandez is a beautiful woman with a tall and fit body figure. Similarly, she stands at a height of 1.70 M.
Education
Jacqueline Fernandez received did primary school education from Sacred Heart School, Bahrain. She then moved to Australia to pursue her higher studies as she was offered a scholarship to study Mass Communications at the University of Sydney, Australia. She studied Spanish, French, and Arabic at the Berlitz School of Languages.
Family
Jacqueline Fernandez was born on 11 August 1985, in Manama, Bahrain, and was raised in a multi-ethnic family. Her father, Elroy Fernandez, is a Sri Lankan Burgher, and her mother, Kim, is of Malaysian and Canadian descent.
Career
Jacqueline Fernandez had aspired to become an actress at a young age. She fantasized about becoming a Hollywood movie star. She even received some training at the John School of Acting. Moreover, although Jacqueline was a television reporter, she accepted offers in the modeling industry. And this came as a result of her pageant success. In the year 2006, she has crowned the winner of the Miss Universe Sri Lanka pageant. Jacqueline represented Sri Lanka at the world Miss Universe 2006 pageant held in Los Angeles.
Then, in a 2015 interview, Jacqueline Fernandez described the modeling industry as "a good training ground". Later in the year 2006, she appeared in a music video for the song "O Sathi" by music duo Bathiya and Santhush. Then, in the year 2009, she traveled to India for a modeling assignment. Jacqueline then successfully auditioned for Sujoy Ghosh's fantasy film "Aladin" in the same year. It was the time she debuted as a Bollywood actress. Fernandez played the love interest of Ritesh Deshmukh's character which is a role based on the character of Princess Jasmine. However, the film was a critical and commercial failure but she did win the IIFA Award for Star Debut of the Year.
Then in the year 2010, Jacqueline Fernandez appeared opposite Deshmukh in the science fiction romantic comedy "Jaane Kahan Se Aayi Hai". But this movie of hers was also a failure. And, later that year, she made a special appearance in the song "Dhanno" for Sajid Khan's comedy "Housefull". Her appearance in this song definitely brought her a lot of opportunity and fame as well. She instantly became famous and did gain a lot of fans.
Rumors/Controversy
Jacqueline Fernandez has consistently been a supporter of PETA. She even met the Mayor of Mumbai, requesting him to boycott horse carriages. And, her complaint was registered and the carriages were banned. Then, her relationship with Hindi film director Sajid Khan was also branded as an attempt to rise high in the difficult Hindi film industry.
Moreover, in the year 2016, the Delhi Sikh Gurdwara Committee (DSGMC) protested the use of Kirpan that she wore in a song in the movie "Dishoom". Later on, it was cleared that the thing was not a Kirpan, but it was an Arabian Dragger.
Net Worth
Actress Jacqueline Fernandez has an estimated net worth of $12.4 million and her main income source is her acting career. She also has other income sources as well.
Jacqueline Fernandez Facts
Jacqueline Fernandez developed an interest in acting at a tender age. She used to host TV shows in Bahrain at the age of fourteen.
After returning to Sri Lanka, she joined the media as a television reporter. Meanwhile, she also studied acting at the John School of Acting.
As a model, she sued to participate in various beauty pageants. In 2006, she won the Miss Universe Sri Lanka pageant and represented Sri Lanka at the world Miss Universe 2006 pageant held in Los Angeles.
She landed a role in a Bollywood film called Aladin in 2009, which was directed by Sujoy Ghosh when she came to India for a modeling assignment.

She is an animal lover. In 2014, she was named "Woman Of The Year" by PETA (India) for promoting and advocating animal welfare.

In July 2018, Jacqueline launched her own activewear clothing line called Just F.


Q&A
When was Jacqueline Fernandez born?– 11 August 1985
Who is the husband of Jacqueline Fernandez?– N/A
What is the nickname of Jacqueline Fernandez?– N/A
What does Net Worth mean? Net Worth is the measurement of financial health which indicates the value of an individual's or institution's financial and non-financial assets.
We heartily request you to contact us regarding our shortcomings you may find while visiting our site. Your feedback will be highly appreciated.