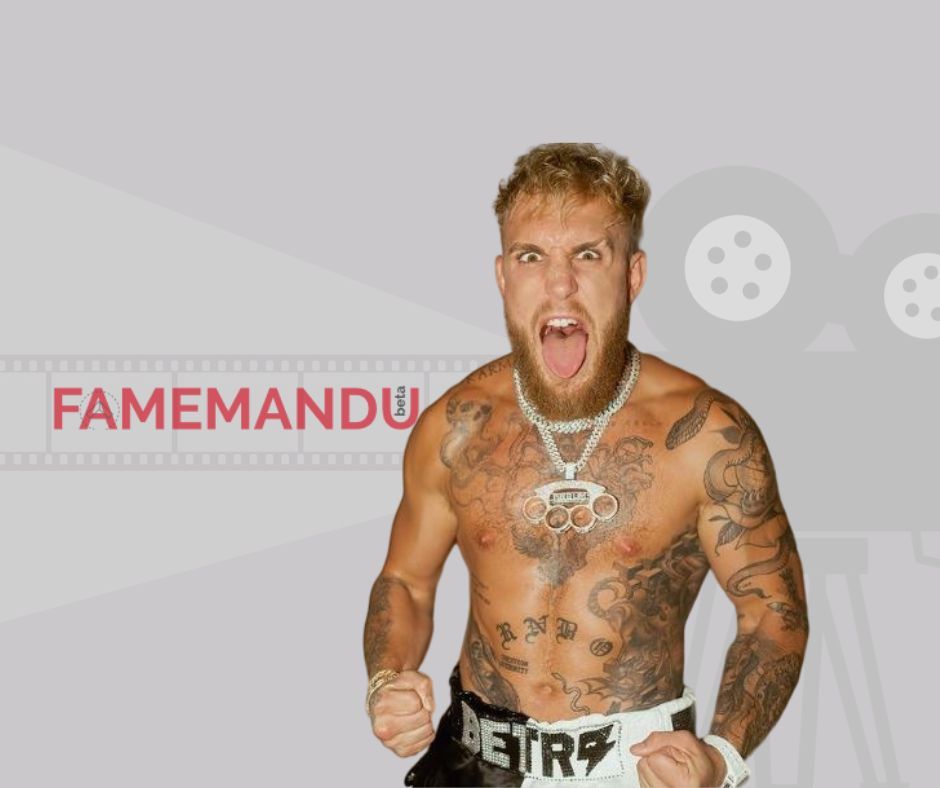 Follow
Quick Facts
Biography
Jake Paul is an American professional Boxer, YouTuber, and Actor. He was born on January 17, 1997, in Cleveland, Ohio. Jake Paul initially gained fame on the now-defunct social media platform Vine, where he shared short comedic videos. He later transitioned to YouTube, where he continued to create a variety of content, including vlogs, pranks, challenges, and music. He has over 20 million subscribers in his YouTube channel.
Paul's boxing career began in August 2018. He has also been involved in boxing matches and has gained attention for his boxing career, participating in high-profile fights against other social media personalities and celebrities. He has defeated competitors such as AnEsonGib, Nate Robinson, Tyron Woodley, Nate Diaz and many others in the ring.
Height & Weight
Jake Paul is known for his athletic and muscular build, which is typical of many professional boxers and athletes' his height is around 1.83 meters and a weight of around 200 lbs.
Jake Paul is also known for his numerous tattoos, which cover various parts of his body, including his arms and chest.
Education
Jake Paul attended Westlake High School in Ohio but dropped out to focus on his social media and entertainment career.
Family
Jake Paul's parents are Greg Paul and Pam Stepnick. Jake Paul has an older brother named Logan Paul, who is also a well-known internet personality and YouTuber.
Career
Jake Paul has had a multifaceted career, starting with his rise to fame as a social media influencer and later branching into professional boxing.
Jake Paul first gained popularity on the short-form video platform Vine, where he shared comedic and entertaining videos. He quickly amassed a large following and transitioned to YouTube. On YouTube, Jake Paul continued to create a wide range of content, including vlogs, pranks, challenges, and music videos. His energetic and often controversial content style attracted a substantial audience, leading to millions of subscribers and billions of views on his channel. He has over 20 million subscribers on his channel.
One of the significant developments in Jake Paul's career has been his involvement in professional boxing. Paul's boxing career began in August 2018. He participated in a series of high-profile boxing matches, facing opponents who ranged from fellow social media personalities to athletes and celebrities. His boxing career gained significant attention and generated a substantial amount of publicity. He became a professional boxer in 2019 and he has defeated competitors such as AnEsonGib, Nate Robinson, Tyron Woodley, Nate Diaz and many others in the ring.
Jake Paul has dabbled in acting, appearing in television shows and movies. He had a role on the Disney Channel series "Bizaardvark" before leaving the show in 2017.
Jake Paul has ventured into entrepreneurship, launching his merchandise and apparel lines. He has also been involved in various business and promotional activities.
Rumors/ Controversy
Jake Paul has faced criticism for creating and promoting content that some consider inappropriate or offensive. Some of his pranks and stunts have been accused of being insensitive or offensive, leading to backlash from viewers and the wider public.
Jake Paul's involvement in professional boxing has also been met with skepticism from some boxing purists and critics who view his matches as more of a spectacle than a serious sporting endeavor. However, he has managed to generate significant attention and revenue from these boxing events.
He has been involved in various legal disputes, including copyright claims and lawsuits.
Jake Paul's romantic relationships have been a topic of interest and speculation among his fans and the media.
Net Worth
What are the earnings of Jake Paul?
How much is Jake Paul net worth and how rich is he in 2023?
In 2023, Jake Paul, known for his highly successful career, has amassed a significant net worth. However, as of the latest available information, his exact net worth remains around $60 million. This intriguing development has generated considerable interest and curiosity among those following his financial journey. As the year unfolds, many are eagerly anticipating updates on the true extent of Jake Paul's wealth, as he continues to make waves in his respective field. Stay tuned for the latest updates on this captivating financial story.
What does Net Worth mean? Net Worth is the measurement of financial health which indicates the value of an individual's or institution's financial and non-financial assets.
We heartily request you to contact us regarding the shortcomings you may find while visiting our site. Your feedback will be highly appreciated.