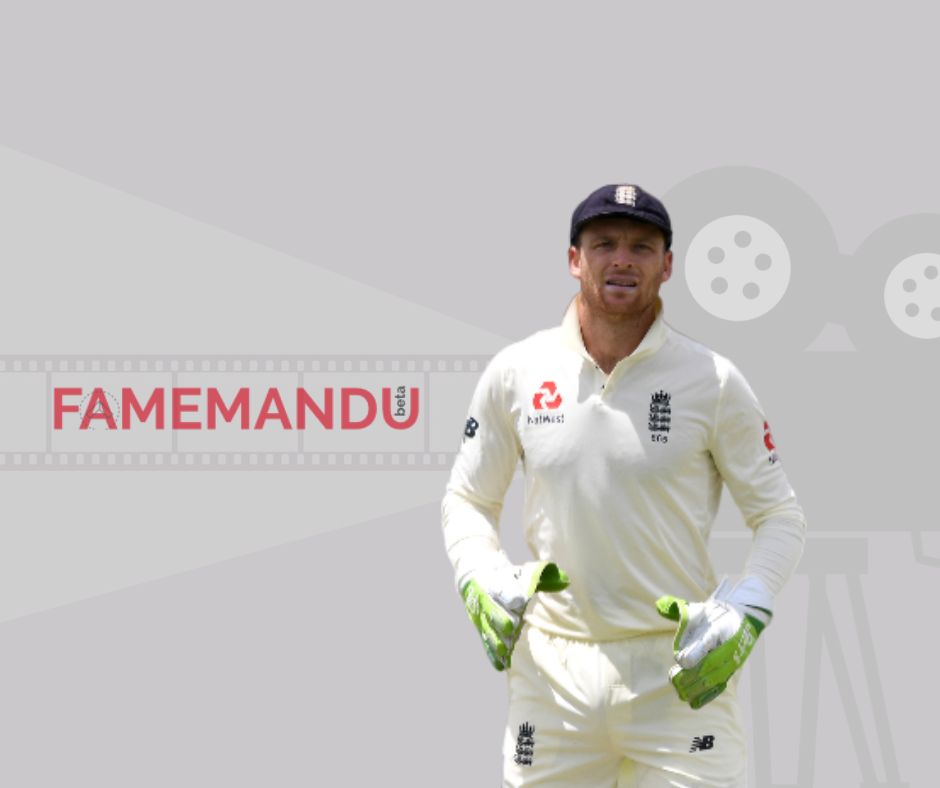 Biography
Joseph Charles ButtlerMBE (born 8 September 1990) is an English cricketer who is the current vice-captain of the England One Day International (ODI) and Twenty20 International (T20I) teams and plays for the England Test team. He is considered one of the best white-ball batsmen in the world. 
A hard-hitting batsman and a wicket-keeper, Jos Buttler, is seen as a player who has everything to succeed in the shorter formats of the game. In domestic cricket he represents Lancashire, having previously played for Somerset, and has played in multiple Twenty20 leagues, including for Mumbai Indians and Rajasthan Royals in the Indian Premier League.
Height & Weight
He is young, smart, and handsome. His height is 5 feet 11 inches and his weight is around 73kgs. He is popular among youths. His looks make him look younger than his actual age. He has light blue eyes and brown hair.
Education
He attended 'Hugh Sexey Church of England Middle School' in Blackford. He developed his cricketing skills after making his way to the prestigious 'King's College' in Taunton through a hard-earned scholarship.
Family
Jos was born on September 8, 1990, in Taunton, England, to John Butler and Patricia Butler (a PE teacher). He has an elder sister named Joanne Vickers and a younger brother named Jimmie Gosse. Jos married his long-time girlfriend Louise Buttler on October 21, 2017, and shared the news on Instagram. In April 2019, Louise gave birth to a baby girl and shared her picture on Instagram.
Career
Buttler's first taste of international cricket came in July 2008, when he represented England Under-17s in two warm-up matches against New Zealand Under-19s. Batting at number five, he scored a rapid 77 not out in the 50-over contest, hitting 11 fours and two sixes during the 49 deliveries he faced. He also played in the two-day match between the two teams, scoring 45 in the first innings as the match was drawn.
In 2009, Buttler played four matches for England Under-18s, two each against Scotland A and Scotland Development XI. He scored 103 not out in the first of these matches, and made starts in each of the following matches, reaching double figures on each occasion, but not scoring higher than 28. Two months later, Buttler made his England Under-19 debut, appearing in the first T20 against Bangladesh Under-19s. Playing as a specialist batsman, he scored 33 runs off 17 balls as England won by five wickets.
During the 2009–10 English winter, Buttler toured with the England Under-19 team. He joined up with the squad in Bangladesh following Somerset's elimination from the Champions League Twenty20 for the seven-match youth One Day International (ODI) series, playing again as a specialist batsman. He failed to make a significant impact until the final match when he top-scored for England with 42 runs. He remained with the team for the Under-19 World Cup, where he played all but one of England's six matches, keeping wicket in three of them. He scored 91 runs in three innings, with a top score of 78 against India in the fifth-place play-off semi-final. His batting average of 30.33 ranked him fifth on the England team
Rumors/Controversy
Jos Buttler's Controversies Racism Row: Jos Buttler and Eoin Morgan were under the microscope in 2021 owing to one of their old Tweets. Buttler and Morgan reportedly mocked Indians by using the word "Sir" in their Twitter conversation. Buttler used "broken English" along with using the word sir multiple times.
Net Worth
What are the earnings of Jos Buttler? How much is his net worth and How rich is he in 2022? He has accumulated a huge amount of net worth from his successful career. However, Jos Buttler's net worth is 12 Million Indian Rupees as of 2022 according to the source.
According to our analysis, Wikipedia, Forbes & Business Insider, Jos Buttler's net worth is approximately 12 Million INR.
What does Net Worth mean? Net Worth is the measurement of financial health which indicates the value of an individual's or institution's financial and non-financial assets.
We heartily request you to contact us regarding the shortcomings you may find while visiting our site. Your feedback will be highly appreciated.