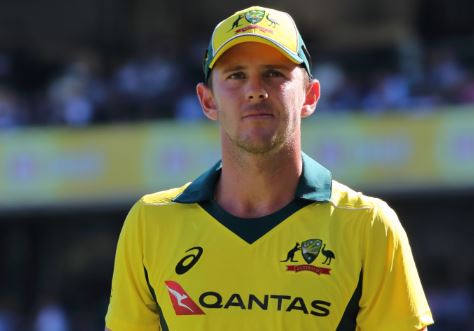 Follow Josh Hazlewood:
---
Biography
Josh Hazlewood was born on January 8, 1991 in Tamworth, Australia as Josh Reginald Hazlewood. Josh Hazlewood is an Australian cricketer who represents New South Wales, Sydney Sixers and also the Australian national team.
When he was just 17 years Hazlewood was selected for New South Wales making him the youngest pace-man to represent the state.
Hazlewood debut the test match on 17 December 2014 for Australia against India and he took 5 wickets in first inning.
Net Worth
---
Australian Cricketer Josh Hazlewood Net Worth is estimated to be around $1 million Dollars as of 2021 according to our source.
Net Worth is the measurement of financial health which indicates the value of an individual's or institution's financial and non-financial assets.