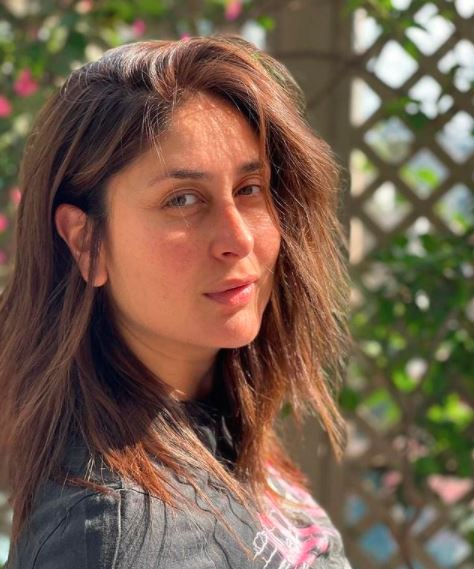 Follow Kareena Kapoor:
Biography
Kareena Kapoor Khan is a vibrant, versatile and gorgeous actress of Bollywood film industry who        belongs to renowned Kapoor family. She was born in Mumbai, India on 21th September, 1980. Kareena Kapoor is the daughter of famous Bollywood superstar Randhir  and renowned actress Babita. Kareena is the younger sister of popular actress Karishma Kapoor.
Height & Weight

Indian Actress Kareena Kapoor is a beautiful woman with a tall and fit body figure. Similarly, she stands at a height of 1.63 m .
Education
Kareena attended Jamnabai Narsee School in Mumbai, followed by Welham Girls' School in Dehradun. After graduating from Welham, she joined Mithibai College back in Mumbai and studied commerce for 2 years.
Relationship
Initially, Kareena was in a relationship with Hrithik Roshan but after some time she was seen in a relationship with actor Shahid Kapoor. Although this relationship worked well for some years later they broke up due to unknown reasons. At last in 2012 she married the Nawab of Bollywood actor Saif Ali Khan.
Career
Kareena Kapoor started her career in the Bollywood movie J.P Datta refugee where she played a role of a Pakistani girl. The film was not so much successful but her role as a Pakistani girl was praised so much and she got many awards for her face as a Pakistani girl.
Rumors/Controversy
There are no known controversies about the actress and model of Bollywood Kareena Kapoor as our source.
Net Worth
Indian Actress Kareena Kapoor Net Worth is $12 million as of 2021 according to our source.
Kareena Kapoor Facts
Kareena Kapoor was born on 21 September 1980.

She is of fourth generation of famous Kapoor family.
Only a few individuals are familiar with the fact that Kareena's name by birth was Siddhima, chosen by her grandfather, Raj Kapoor.
The name Kareena was extracted from a novel titled Anna Karenina by Leo Tolstoy.
She had a big crush on famous actor,Akshaye Khanna in her adolescent.
Q&A
When was Kareena Kapoor born?-21 September 1980
Who is the husband of Kareena Kapoor?-Saif Ali Khan
What is the nickname of Kareena Kapoor?-Bebo

What does Net Worth mean? Net Worth is the measurement of financial health which indicates the value of an individual's or institution's financial and non-financial assets.
We heartily request you to contact us regarding our shortcomings you may find while visiting our site. Your feedback will be highly appreciated.