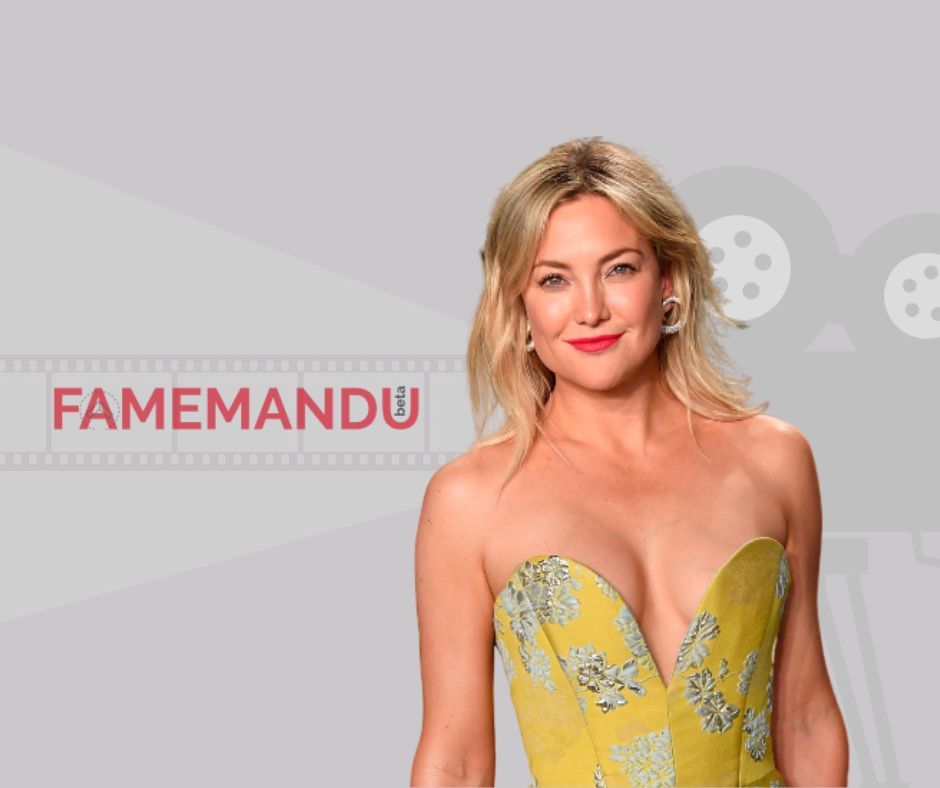 Biography
Kate Garry Hudson was born on April 19, 1979. She is an American actress and businesswoman. She is the recipient of various accolades, including a Golden Globe Award, a Critics' Choice Movie Award, and a Satellite Award, as well as nominations for an Academy Award, a BAFTA Award, and two Screen Actors Guild Awards.
Kate Hudson is an iconic American screen actress. She is best known for her romantic comedies, but also for her busy love life kate Hudson has had a number of high-profile relationships in the past Kate's history is rather extensive.
Height & Weight
Kate Hudson is such a good-looking tall girl, and her height is around 5 feet 6 inches, and her body weight is around 55kg which is quite suitable for her body physics.
Education
Kate was such a talented girl from her childhood days. She completed her primary schooling at the Crossroads School for Arts and Sciences, Santa Monica, California. When she was in school, she joined a dance academy and participated in many competitions.
After completing her primary education, she completed her graduation degree from New York University.
Family
She is the daughter of musician and actor Bill Hudson and actress, director, singer, and producer Goldie Hawn. She was raised by her mother and her mother's partner, actor Kurt Russell. Her father, Bill Hudson, is of approximately half English and half Italian descent.
Her brother, Oliver Hudson, is also an actor, as is her half-brother, Wyatt Russell, who is also a professional hockey player. Kate has a son with her former husband, musician Chris Robinson; a son with her former partner, musician Matthew Bellamy; and a daughter with her partner, musician and voice actor Danny Fujikawa.
Career
At age 11, Hudson performed on stage at the Santa Monica Playhouse. She made her film debut in the dramedy Desert Blue (1998), and subsequently appeared in the romantic comedy 200 Cigarettes (1999). She took on the roles of a college student in the psychological thriller Gossip, the lesbian daughter of the titular character in the dramedy Dr. T & the Women and one of the leading roles in the romantic comedy About Adam, all of which were released throughout 2000.
Her breakthrough came with the role of a veteran groupie in Cameron Crowe's semi-autobiographical dramedy Almost Famous (2000). She "hung in and had turned down leads in other movies just to play the part" and soon obtained it "because of her loyalty", according to Crowe. 
For her performance, she won the Golden Globe Award for Best Supporting Actress and was nominated for an Academy Award for Best Supporting Actress. Entertainment Weekly put it on its end-of-the-decade, "best-of" list, saying, "This power ballad of a movie also happens to be Crowe's greatest (and most personal) film thanks to the golden gods of Stillwater and their biggest fan, Kate Hudson's incomparable Penny Lane." She worked hard in avoiding association with her well-known parents, as she did not want to be perceived as someone who "rode on somebody's coattails.
Rumors/Controversy
There is no controversy associated with Kate Hudson.
Net Worth
What are the earnings of Kate Hudson? How much is her net worth and How rich is she in 2022? She has accumulated a huge amount of net worth from her successful career. However, Kate Hudson's net worth is $80 Million as of 2022 according to the source.
What does Net Worth mean? Net Worth is the measurement of financial health which indicates the value of an individual's or institution's financial and non-financial assets.
We heartily request you to contact us regarding the shortcomings you may find while visiting our site. Your feedback will be highly appreciated.