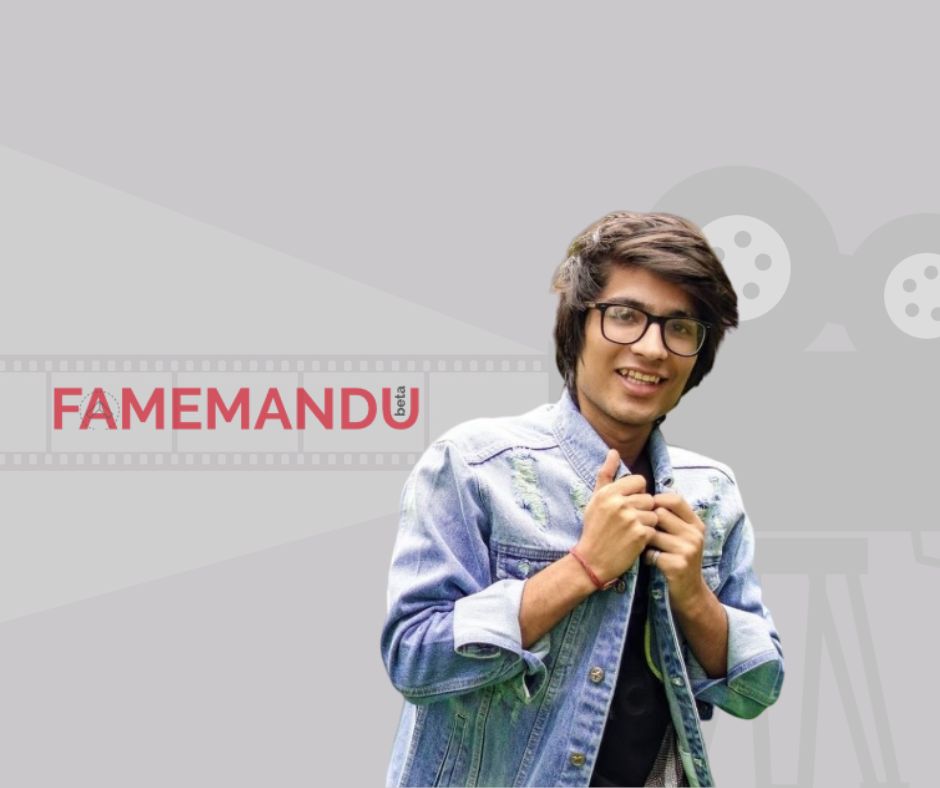 | | |
| --- | --- |
| Full Name | Sourav Joshi |
| Date of Birth | September 8, 1999 |
| Birthplace | Uttarakhand, India |
| Age | 22 years |
| Nationality | Indian |
| Profession | Sketch artist, YouTuber |
| Height | 5 Feet 7 Inches |
| Spouse | N/A |
| Net Worth | INR2.5 Million |
Biography
Sourav Joshi is a popular social media star, YouTuber, painter, and vlogger from Uttrakhand, India. He gained too much through his painting skills and her vlogs which he used to upload videos of his daily life and lifestyle on Youtube. He has 2 channels on YouTube named Sourav Joshi Arts and Sourav Joshi vlogs with millions of subscribers. He daily uploads the videos on his channel. He also organize workshops where he taught students how to become a good painter. In a lockdown, he made many sketches of different personalities and nature.
He is a very good painter since his childhood. He used to participate in various drawing competitions during his school days and also won many prizes and certificates for that. Sourav Joshi is a very funny person and loves to spread positivity. He also loves to motivate others about paintings and also organizes workshops for children for painting where he taught students to how to expertise skills.
Height & Weight
Sourav Joshi is 5 feet 7 inches tall and weighs 68 kg.
Education
Sourav Joshi was born and spent her childhood in Dehradun, Uttarakhand, India. His zodiac sign is Virgo. He did his primary and higher schooling at Govt High School in Uttarakhand. He has a graduation degree in Bachler of Fine Art. He did his graduation from the Punjab Group Of Colleges in Uttarakhand, India.
Family
Youtuber Sourav Joshi belongs to a middle-class family based in Haldwani where he is living with his parents & brothers.
Sourav Joshi's father's name is Harinder Joshi who manages his son's finance and YouTuber money.
His mother is Hema Joshi who is a housewife.
Sourav Joshi is also having two younger brothers Sahil Joshi & Piyush Joshi.
His brother Piyush Joshi is his cousin and has a great sense of humor.
Sahil Josh, younger brother of well-known vlogger Sourav Joshi, is also a famous YouTuber likewise his brother & is also a good stuntman.
Piyush Joshi is a young YouTuber known for his videos. He is the younger brother of renowned YouTuber Sourav Joshi.
Career
He began his YouTube career in 2018 and has been crushing it ever since, gaining an ever-increasing number of subscribers. All of the lifestyle and travel vlogs he shoots receive a lot of attention and are among the top fifty most popular videos on YouTube. He is only 21 years old, but he has accomplished so much in his life that few people can.
Joshi used to upload his artwork on Facebook before he discovered YouTube. In 2017, he created the first time-lapse video note with color pencil, Drawing 2000.
He is the owner of two YouTube channels. Sourav Joshi vlogs, with 1.26 million subscribers, and Sourav Joshi Arts Channel, with 29.2 lakh followers, are the two channels currently available.
Joshi got his start in the entertainment industry as a YouTuber. He created a YouTube channel in 2018, and his debut video was released in 2019. Sourav Joshi Vlogs is the name of his YouTube channel where he posts vlogs. Even on this network, he didn't get much attention for a few months. During the 2020 lockdown, he was given the job of uploading 365 Vlogs in 365 days.
As a result, his video gained 1 million daily views, breaking both his channel's YouTube records.
Rumors/Controversy
There is no Controversy associated with Sourav Joshi vlogs.
Net Worth
What are the earnings of Sourav Joshi? How much is his net worth and How rich is he in 2022? He has accumulated a huge amount of net worth from her successful career. However, Sourav Joshi's net worth is 2.5 Million Indian Rupees as of 2022 according to the source.
According to our analysis, Wikipedia, Forbes & Business Insider, Sourav Joshi's net worth is approximately 2.5 Million INR.
What does Net Worth mean? Net Worth is the measurement of financial health which indicates the value of an individual's or institution's financial and non-financial assets.
We heartily request you to contact us regarding the shortcomings you may find while visiting our site. Your feedback will be highly appreciated.