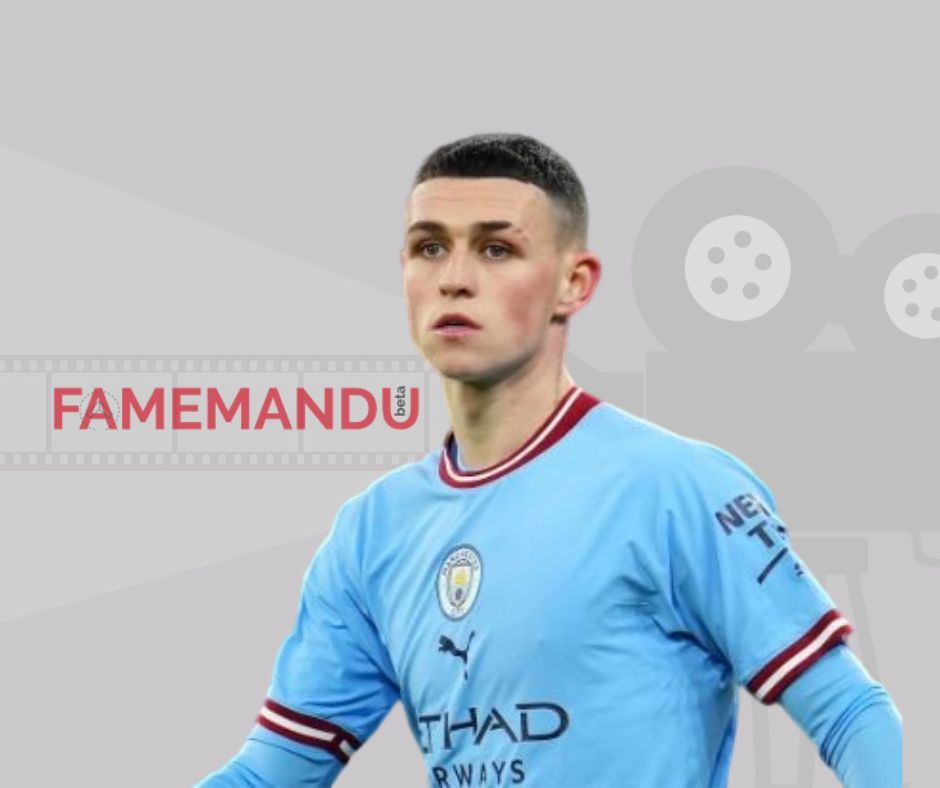 Follow
Quick Facts
| | |
| --- | --- |
| Full Name | Philip Walter Foden |
| Date of Birth | May 28, 2000 |
| Birthplace |  Stockport, England |
| Age | 23 |
| Nationality | England |
| Profession | Footballer |
| Height | 1.71 m |
| Spouse | Rebecca Cooke |
| Net Worth | Around $10 million |
Biography
Phil Foden, whose full name is Philip Walter Foden, is an English professional footballer who plays as a midfielder for both Manchester City and the England national team. He was born on May 28, 2000, in Stockport, England. Foden is considered one of the most talented young players in English football. He is known for his technical ability, vision, and versatility on the field. He has established himself as an integral part of the Manchester City squad, contributing to their success in domestic and international competitions. Foden was a boyhood supporter of Manchester City.
Foden has won multiple Premier League titles, FA Cups, League Cups, and UCL Champions League with Manchester City. He can play in multiple positions across midfield and attack, and he is particularly admired for his dribbling skills and ability to create scoring opportunities. Foden has represented England at various youth levels and made his senior debut in 2020.
Height & Weight
Philip Foden is a strikingly handsome man with a height of approximately 1.71m, and a weight of around 70 kilograms.
Whether it's his physical features or his charismatic personality, Philip Foden exudes a natural charm that is truly captivating.
Education
Regarding his education, information about Phil Foden's schooling or any further academic pursuits beyond his football career is not widely available. Given his early entry into professional football, it is possible that his education might have been primarily focused on his football development.
Family
Phil Foden's parents are Claire and Phil Foden Sr. They have been supportive of his football career, and his father has been actively involved in his development.
Phil Foden has been in a relationship with Rebecca Cooke since 2015. The couple is blessed with two children; a boy named Ronnie (born in 2019) and a daughter (born in 2021).
Career
Phil Foden's professional football career has been primarily associated with Manchester City and the England national team.
Phil Foden joined the Manchester City academy at a young age and progressed through the club's youth ranks. He made his first-team debut for Manchester City in November 2017, coming on as a substitute in a UEFA Champions League match against Feyenoord. At the age of 17 years, he became the youngest-ever player to represent Manchester City in a competitive match.
Foden gradually earned more playing time and started to make regular appearances for the club in domestic competitions. He played a significant role in Manchester City's success in the Premier League, FA Cup, League Cup, and UEFA Champions League campaigns. Foden's versatility as a midfielder, his technical skills, and his ability to score and create goals made him a valuable asset for the team.
Under the guidance of Manchester City manager Pep Guardiola, Foden's development continued, and he became an integral part of the squad. He played a crucial role in Manchester City's Premier League title-winning seasons, including their triumphs in the 2017-2018, 2018-2019, 2020-2021, 2021-2022, 2022-2023 campaigns. Also, Manchester City wins FA CUP 2022-2023 and Champion league (UCL) 2022-2023 with a Treble win. Manchester City wins their first ever European champions League. Manchester City's 2022/23 season will live long in the memory for him as well as City fans after they completed an historic treble.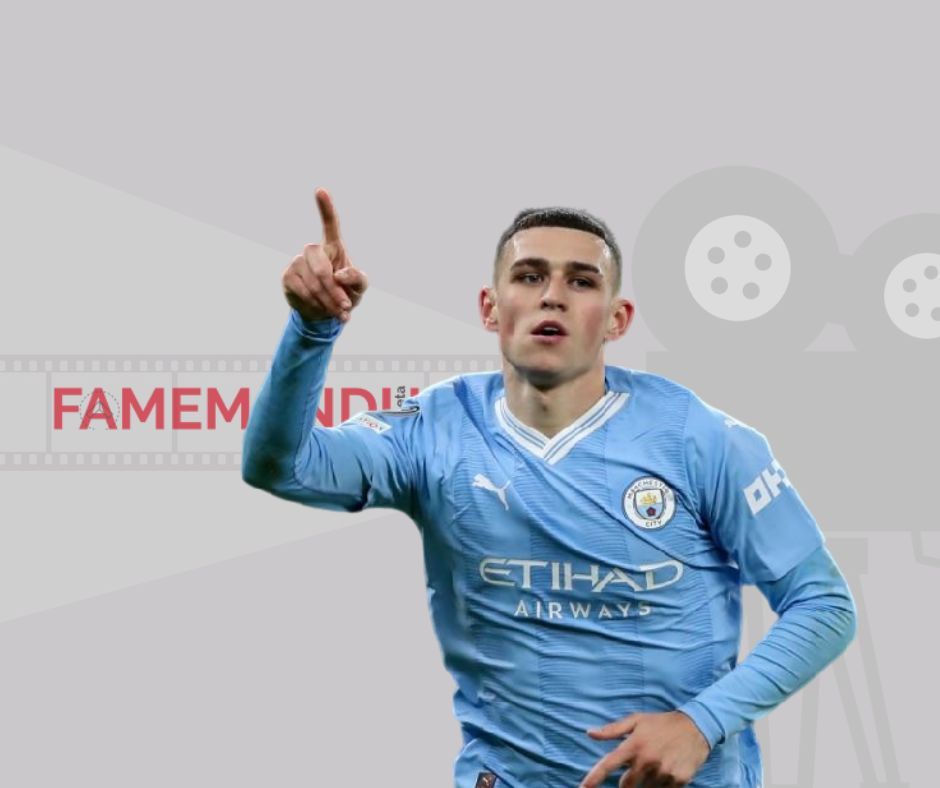 Phil Foden has represented England at various youth levels, showcasing his talent and potential. He made his senior international debut for England in September 2020 in a UEFA Nations League match against Iceland. Foden was a part of the England squad that reached the final of the UEFA European Championship in 2021. Philip Foden scores his first-ever World Cup goal for England in 2022 world cup against Wales. His performances throughout the tournament demonstrated his quality and promise as a young midfielder.
Overall, Phil Foden's professional career has seen him establish himself as one of the brightest young talents in English football. His performances at Manchester City and for the England national team have garnered praise and high expectations for his future in the sport.
Rumors/ Controversy
Phil Foden, the talented English footballer, has garnered significant attention for his remarkable sporting achievements, with no controversies overshadowing his career. Known for his exceptional skills and impressive performances on the field, Foden has emerged as a respected figure in the world of football, admired for his sportsmanship and dedication to the game. There is no controversy associated with Phil Foden.
Net Worth
What are the earnings of Phil Foden?
How much is Phil Foden net worth and how rich is he in 2023/24?
In 2023/24, Phil Foden, known for his highly successful career, has amassed a significant net worth. However, as of the latest available information, his exact net worth remains around $10 million. This intriguing development has generated considerable interest and curiosity among those following his financial journey. As the year unfolds, many are eagerly anticipating updates on the true extent of Phil Foden's wealth, as he continues to make waves in his respective field. Stay tuned for the latest updates on this captivating financial story.
What does Net Worth mean? Net Worth is the measurement of financial health which indicates the value of an individual's or institution's financial and non-financial assets.
We heartily request you to contact us regarding the shortcomings you may find while visiting our site. Your feedback will be highly appreciated.