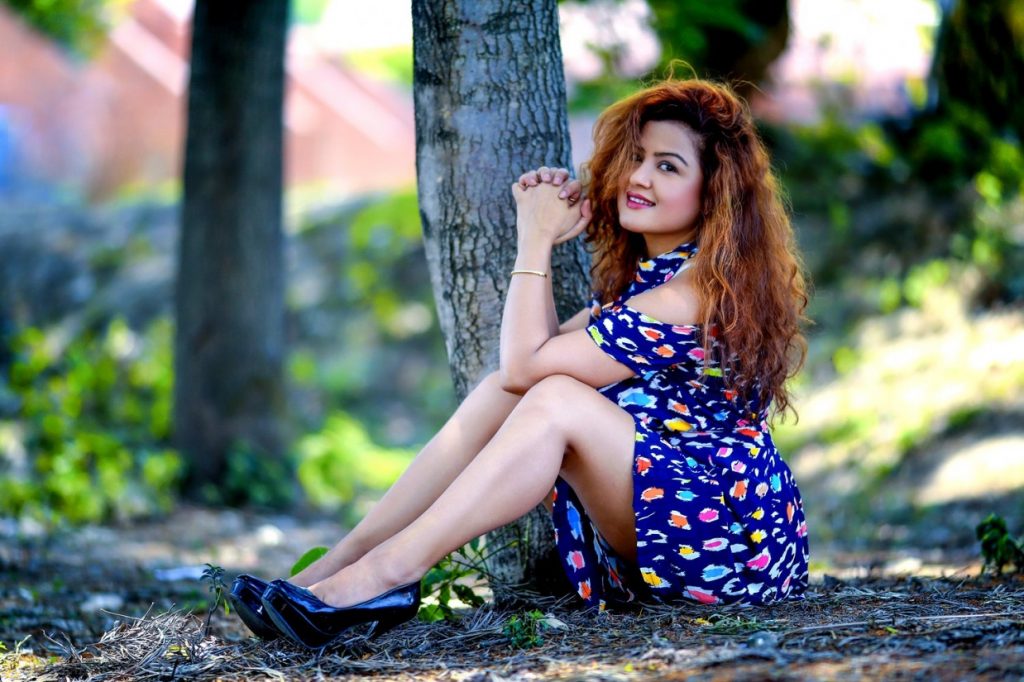 Follow Rekha Thapa:
Biography
Rekha Thapa was born on 21 August 1982 in Salakpur, Morang, Nepal. Rekha Thapa is a Nepali actress, model, producer, director, story writer, and choreographer. She was also a top ten finalist for Miss Nepal in 1999. She is one of the legend actress in the Nepali film industry. Till now she acted in more than 200 movies. She is best known for her glamorous, Chanchali, chhucchi roles. She is also known as "Maha Nayika" of the Nepali film industry.
Height & Weight

Nepalese Actress Rekha Thapa is a beautiful woman with 1.60m height and a fit body figure.
Education
There is no known information about her education, Please check back soon for updates.
Family
There is no known information about her family.
Career
Rekha started her career as a model and was among the top 10 finalists in the Miss Nepal Pageant in 1999. After two years later she made her movie debut in Chhabi Raj Ojha's Hero. she worked around 200 Nepali movies and has gained popularity in the Nepali cine world because of her glamorous role. On 27 December 2013, she founded Rekha Thapa Foundation. She owns a production house called Rekha Entertainment.
Rumors/Controversy
Rekha Thapa was a hot topic for media after she danced with Prachanda in 2009. Some people named her "Dekha Thapa" whereas some people appreciate her style. Anyway, that was in the old times. Now wearing skirts is very common in Nepali society. She slapped a journalist in 2012 and became the hot topic. However, these things just happen in celebrity life.
Net Worth
What is the earning of Rekha Thapa? How much is her net worth and How rich is she in 2021? She has accumulated a huge amount of net worth from her successful modeling career. However, Rekha Thapa's net worth is not revealed as of 2021 according to our source.
Rekha Thapa Facts
Rekha Thapa was born on 21 August 1982 in Salakpur, Morang, Nepal.
She was the first girl until 3 class
She is a different girl from the typical girl. This means she is a daring type of girl
Thapa was a top ten finalist from, Miss Nepal, in 1999.
Rekha Thapa's debut movie was released in 2000.
Q&A
When was Rekha Thapa born?
-21 August 1982

Who is the husband of Rekha Thapa?
– Chhabi Raj Ojha
What is the nickname of Rekha Thapa?
– Nanu, Kali

What does Net Worth mean? Net Worth is the measurement of financial health which indicates the value of an individual's or institution's financial and non-financial assets.
We heartily request you to contact us regarding the shortcomings you may find while visiting our site. Your feedback will be highly appreciated.