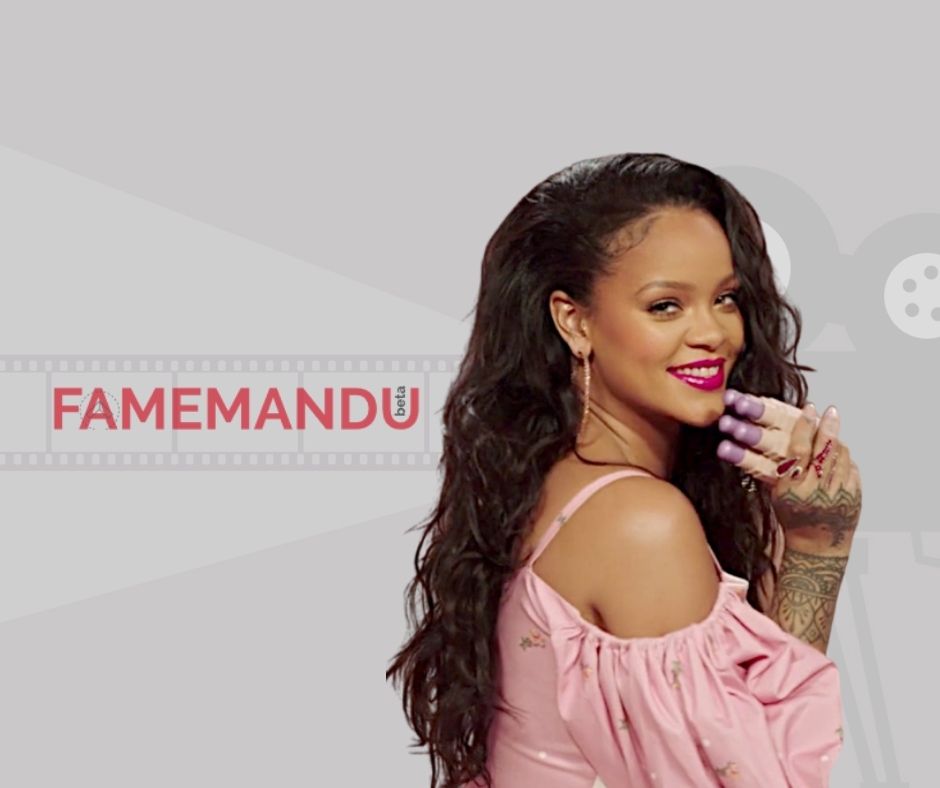 Biography
Robyn Rihanna Fenty mostly known as Rihanna was born on February 20, 1988, is a Barbadian singer, actress, fashion designer, and businesswoman. She was born in Saint Michael and raised in Bridgetown, Barbados, Rihanna was discovered by American record producer Evan Rogers who invited her to the United States to record demo tapes.
A very successful artist still in the prime of her youth, she has already sold over 41 million albums and 150 million songs worldwide, becoming one of the best-selling artists of all time. Born in Barbados, she grew up listening to reggae music and began singing when she was quite young.
Height & Weight
Rihanna is a beautiful woman with a tall and fit body figure. She is 5.8ft tall and weighs 61kg.
Education
She was born in Saint Michael, Barbados, and grew up in Bridgetown. She attended her primary school at a school named Charles F. Broome Memorial Primary School. After her primary school education, Rihanna continued to have her secondary school education at Combermere High School.
Family
Rihanna's father is named Ronald Fenty and her mother is named Monica Braithwaite. When Rihanna was still a teenager, her parents got divorced and never reconciled. According to Hello Magazine, they were together long enough to have three kids together, including Rihanna. She has two younger brothers named Rorrey and Rajad Fenty.
Career
Rihanna won numerous beauty pageants and performed Mariah Carey's single "Hero" in a school talent show. Her life changed forever when one of her friends introduced her to Evan Rodgers, a producer from New York who was in Barbados for a vacation with his wife, who is a native. Rodgers arranged for her to go to New York to meet Jay Z, CEO of Def Jam Records. He heard her sing and knew she was going to be incredibly successful.
When she was 16 years she signed to Def Jam. Since then, she's amassed phenomenal success. Before long Rihanna had signed a contract with DefJam Recordings and brought out her debut album, 'Music of the Sun' in 2005. It debuted at No. 10 on the Billboard 200 and sold over two million copies worldwide despite receiving only mixed reviews from critics. Her second album 'A Girl Like Me' was released the next year. The album not only became a huge commercial success charting in the top ten in 13 countries but also established the young singer as a teenager sensation. It featured the hit single 'SOS' which peaked at No. 1 on the US Billboard Hot 100.
After enjoying more success in the ensuing months, she embarked on the Glow in the Dark Tour with Kanye West, Lupe, N.E.R.D, and others in 2008. The concert tour traveled to Latin America, Asia, Europe, New Zealand, and Australia, and received much critical acclaim. In 2009, her much-awaited album 'Rated R' was out. She adopted a new musical style in this album which was well-received by her fans
Rumors/Controversy
There is no controversy associated with Rihanna.
Net Worth
What are the earnings of Rihanna? How much is her net worth and How rich is she in 2023?
She has accumulated a huge amount of net worth from her successful career. However, Rihanna's net worth is $1.7 billion as of 2023 according to the source.
What does Net Worth mean? Net Worth is the measurement of financial health which indicates the value of an individual's or institution's financial and non-financial assets.
We heartily request you to contact us regarding the shortcomings you may find while visiting our site. Your feedback will be highly appreciated.