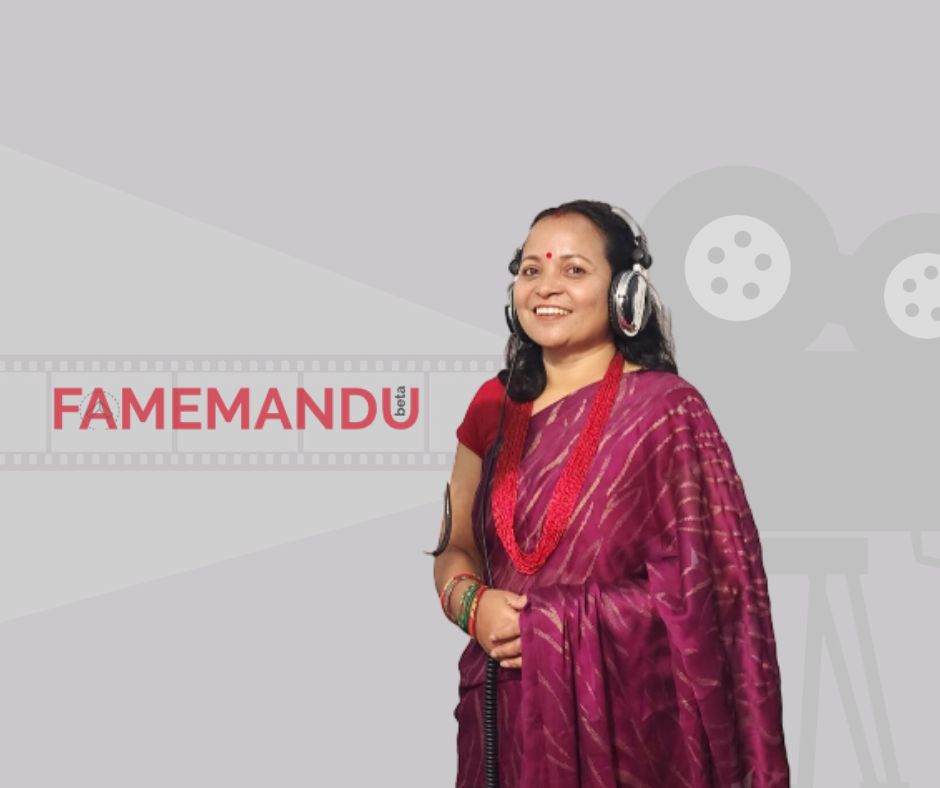 Follow
Quick Facts
Biography
Roshani Rasaili is an accomplished artist who has honed her skills through independent study, originating from Baglung, Nepal. She was born in 5 November 1984.Primarily specializing in Nepali songs, she has contributed her melodious voice to a multitude of renowned tracks such as "Raksi Ganayo" and "Fur Fur Putali." Furthermore, she has actively engaged in collaborative endeavors with various male vocalists, further expanding her artistic repertoire.
The true identity of Roshani Rasaili is Roshani B K. In terms of knowledge, Roshani Rasaili possesses the ability to develop innovative approaches for presenting musical content. Despite her impressive educational background, she possesses a deep-seated passion for her craft that surpasses that of others. She has achieved remarkable success in her chosen field of passion. She is honorary member, life time member and embedded in many more musical academies.
Height & Weight
Rasaili is such a good-looking beautiful women. Her height is around 1.73m and her weight is around 60kg. Her eye color is brown and her hair color is black.
Education
Her parents admitted she in "Primary School, Bhakunde Lamidada" far away school about thirty minutes long road. She studied there until grade 5 and then she completed her school level in another nearby school "Bhairab Secondary School" and passed SLC(School Leaving Certificate) in 2007 A.D. after that she moved in Kathmandu. She completed her I.A. in Music from the Tribhuvan Universty Kathmandu Nepal.
Family
The real name of Mrs. Roshani is Roshani B k. Her father Name is Mr. Ram Bahadur Bishowkarma and her Mother Name is Dil Maya Bishowkarma. She is married with Ramesh Shivashankar and they have a daughter Shuhana Shivashankar.
Career
Mrs. Rasaili gained recognition in the Nepali music industry during a time when female singers were not widely known. Her debut song, "Kati Palayo Dali," was released in 2009 and was a duet and folk song. This particular song propelled her to overnight stardom. Throughout her career, she has collaborated with over 100 male singers. In the same year, she released her debut solo album, "Mutu bijhaune." Mrs. Rasaili has recorded songs in the Nepali language and has established herself as one of the leading duet and folk singers in the Nepali music industry. She possesses a positive attitude and is skilled in interacting with people. Not only is she talented, but she is also humble and dedicated to providing the best entertainment for her audience.
Her performances are both captivating and entertaining, as singing is her primary talent. She ensures that her performances please the audience, as she possesses an appealing presence. Mrs. Rasaili's music is globally recognized for its entertaining, soothing, and attractive qualities. She has recorded numerous songs, including consecutive and commercially successful hits, solidifying her position as one of the best female singers. Her most famous songs include "33 Kilo Suna, Bhatti Pasal, Kavrema Ghar Chha-1, Kavrema Ghar Chha-2, Sali Bhena, Raksi Ganayo, Chautarima Bar chhha, Baule Paisa Pathai Diya, Tehi keti Man Paryo, Melamchi Aauchh, and many more."Her unwavering dedication and hard work over the course of 14 years have made her one of the most prolific and outstanding female singers in the industry.
She is honorary member of Association of Music Industries of Nepal .She was judge in Genius Music Award on 6th august 2022.in this award program the chief guest was culture minister Jibanram Shreshtha, special guest Sambujit Baskota (Former Vice chancellor).
International Award
Award Title
Category
Date / Place
South Asian Partnership Summit & Business Excellence Awards
(SAPS)2021
Best Women Leadership Excellence in the Music & Entertainment Industry category.
December 10, 2021
Colombo, Sri Lanka.
National Award
Award Title
Category
Song Name /Date
8th Chhayachhabi Teej Music Award-2021
Best Teej Song Singer
Garchhu Maya Garchhu
06 September, 2021
Star Music and Film Awards 2021
Best Nepali Folk Female Singer
Sali Bhena
11 December, 2021,
National Creative Citizen Award 2023
Best Folk Duet Singer
Nepal Tourism Board
07 April, 2023
Sagarmatha Music Award 2023
Best Folk-pop Singer
Furfur Putali
13 October 13, 2023
Rumors/Controversy
There is no controversy associated with Roshani Rasaili.
Net Worth
What are the earnings of Roshani Rasaili? How much is her net worth and how rich is she in 2023? She has accumulated a huge amount of net worth from her successful career. However, Rasaili's net worth is under review as of 2023 according to the source.
What does Net Worth mean? Net Worth is the measurement of financial health which indicates the value of an individual's or institution's financial and non-financial assets.
We heartily request you to contact us regarding the shortcomings you may find while visiting our site. Your feedback will be highly appreciated.