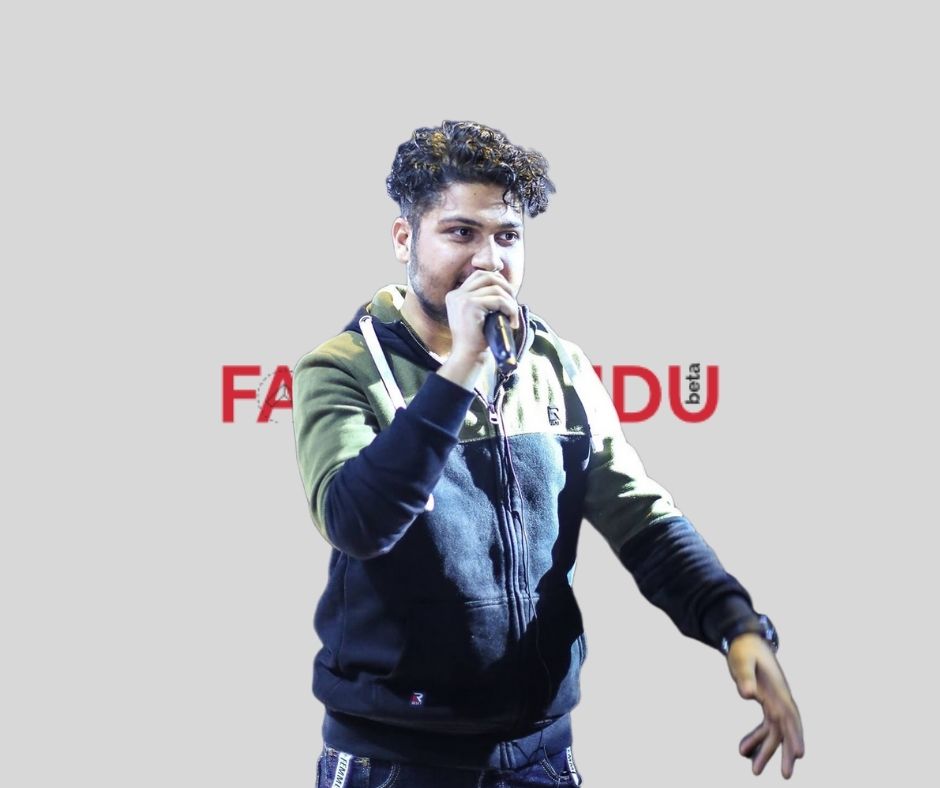 Biography
Sabin Chapagain was born on October 25, 1998, in Damak, Jhapa, Nepal. He is a Nepalese rapper, songwriter, and beat producer.
In 2018, he moved to Kathmandu to attend college and continue to make Hip-hop music. He grew up listening to Yama Buddha, Mc Flo, and Girish Khatiwada.
Height & Weight
Nepalese Sabin Chapagain is a handsome man with a tall height and fit body figure.
Education
Sabin Chapagain completed his schooling at Himalaya Secondary School (+2) and he completed a bachelor's degree in IT at the Software College of IT and E-commerce.
Family
He was from a middle-class family. His father and mother both are government teachers. His father's name is "Sagar Chapagain" and his mother's name is "Bhaktesworee Chapagain.
Sabin was the youngest child in the family and has an older brother, "Nabin Chapagain", and two older sisters, "Laxmi Chapagain" and "Sabita Chapagain".
Career
Sabin started making music in 2015 with his debut mixtape "Sangarsha". Chapagain has begun to produce music for his own song in 2019. After he learns some skills of producing, mixing, and mastering music, he founded a Recording Studio with his friend Kushal Poudyal(Ku soul) in February 2021. He has 7.87k subscribers on his youtube channel.
Rumors/Controversy
There are no known controversies about Sabin Chapagain.
Net Worth
Nepalese rapper, songwriter, and beat producer Sabin Chapagain Net Worth is under review as of 2022 according to our source.
Facts
Sabin Chapagain was born in Damak, Jhapa.
Q&A
What does Net Worth mean? Net Worth is the measurement of financial health which indicates the value of an individual's or institution's financial and non-financial assets.
We heartily request you to contact us regarding the shortcomings you may find while visiting our site. Your feedback will be highly appreciated.