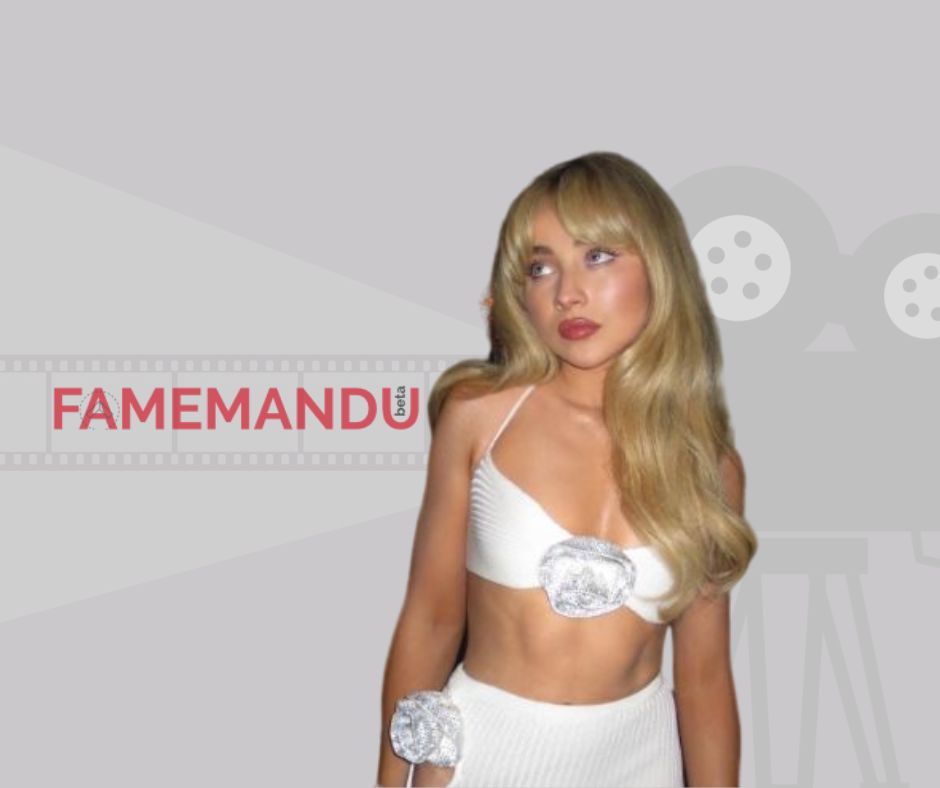 Follow
Quick Facts
Biography
Sabrina Carpenter is an American actress, singer, and songwriter. She was born on May 11, 1999, in Allentown, Pennsylvania, USA. She is known for her work in both the entertainment and music industries. Sabrina Carpenter has released several albums and singles, showcasing her talents as a singer and songwriter. Her music often falls into the pop genre, and she has a dedicated fan base. At the age of 10, she began posting videos on YouTube of her singing.
She began her acting career in 2010 with a guest role on the NBC drama Law & Order: SVU. She gained recognition for her acting roles, particularly her role as Maya Hart in the Disney Channel television series "Girl Meets World," which was a spin-off of the popular show "Boy Meets World."
Height & Weight
Sabrina Carpenter is known for her youthful and attractive appearance. She has blonde hair and blue eyes. Her height is approximately around 4 feet 12 inches (1.52 m), and her weight is around 55kg.
Education
Sabrina Carpenter's educational background and qualifications were not widely publicized. She has primarily been recognized for her career in the entertainment industry as a singer, and actress.
Family
Sabrina Carpenter's parents are David Carpenter and Elizabeth Carpenter. Her father built a recording studio for her to fuel her passion for music. She has two sisters. Her older sister is Sarah Carpenter, who is also an actress and singer, and her younger sister is Shannon Carpenter.
Career
Sabrina Carpenter has a multifaceted career that spans acting, music, and various forms of entertainment.
Acting: Sabrina Carpenter gained recognition in the entertainment industry for her acting career. She is best known for her role as Maya Hart in the Disney Channel series "Girl Meets World," which was a spin-off of the popular show "Boy Meets World." "Girl Meets World" ran from 2014 to 2017 and contributed significantly to her early fame. She has also appeared in various other television shows and movies.
Carpenter has starred in several feature films, including Horns (2013), The Hate U Give (2018), The Short History of the Long Road (2019), Clouds (2020), and Emergency (2022). She also starred in three Netflix films, Tall Girl (2019), its sequel (2022), and Work It (2020).
Music Career: While working on her acting career, Sabrina Carpenter also ventured into music. She signed with Hollywood Records and released her debut single "Can't Blame a Girl for Trying" in 2014. Her music is often characterized by its pop and pop-rock influences, and her strong vocals and relatable lyrics have garnered her a significant following. Some of her popular songs include "Thumbs," "Sue Me," "Skin," and "Why." Some of her notable songs are "Almost Love", "On Purpose", "Alien" & (with Jonas Blue), & "In My Bed".
She's known for her versatile musical style, which incorporates elements of pop, folk, and acoustic sounds. Her songs often touch on themes of empowerment, self-discovery, and personal experiences. Sabrina Carpenter continued to release new music regularly like ''Nonsense" (2023), "Feather" (2023).
Concerts and Tours: Sabrina Carpenter has embarked on concert tours to promote her music. Her live performances have garnered a dedicated fan base and have allowed her to showcase her singing talents.
Other Endeavors: Beyond acting and music, Sabrina Carpenter has been involved in other projects and ventures. She has engaged in philanthropic work, including supporting various charitable causes. She's also known for her fashion sense and has made appearances at fashion events and in the world of fashion.
Rumors/ Controversy
Sabrina Carpenter's personal relationships and dating life have been subjects of media speculation and fan interest. One of the more notable aspects of her personal life at that time was her rumored involvement in a love triangle with her co-stars Olivia Rodrigo and Joshua Bassett.
Net Worth
What are the earnings of Sabrina Carpenter?
How much is Sabrina Carpenter net worth and how rich is She in 2023?
In 2023, Sabrina Carpenter, known for her highly successful career, has amassed a significant net worth. However, as of the latest available information, her exact net worth is around $5 million. This intriguing development has generated considerable interest and curiosity among those following her financial journey. As the year unfolds, many are eagerly anticipating updates on the true extent of Sabrina Carpenter's wealth, as she continues to make waves in her respective field. Stay tuned for the latest updates on this captivating financial story.
What does Net Worth mean? Net Worth is the measurement of financial health which indicates the value of an individual's or institution's financial and non-financial assets.
We heartily request you to contact us regarding the shortcomings you may find while visiting our site. Your feedback will be highly appreciated.