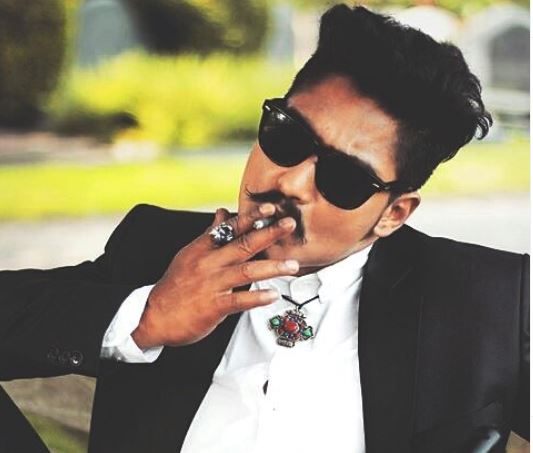 Follow Saugat Malla:
Biography
Saugat Malla was born on 9 June 1976, in Nawalparasi, Nepal. Saugat Malla is a Nepalese film actor and producer. He began acting professionally in 2008 and became known for his leading role as Haku Kale in Loot (2012). 
Height & Weight

Actor Saugat Malla is a handsome man with a 5'6" height and fit body figure.
Education
There is no known information about his education.
Family
There is no known information about his family.
Career
Saugat Malla started acting at Aarohan Gurukul (Nepal's first drama school), appearing in several critically acclaimed productions including Oedipus Rex and Agni Ko Katha at Gurukul Theater. Malla made his film debut in Kagbeni (2008), directed by Bhusan Dahal and featuring Deeya Maskey, Nima Rumba, and Hanif Mohammed, then in K Yo Maya Ho (2011). He had to wait for four years before being signed in Nishal Basnet Loot (2012). The film became one of the most successful films in Nepal, and he came to be identified as the bank-robbing Haku Kale, the character he played in the film. Several other Nepalese films including Soongava Dance of the  Orchids (2012), Kathaa (2013), Sourya (2013),  Badshala (2013), Shree 5 Ambare (2014), Utsav (2014), Mukhauta (2014), and Sadanga (2015) soon followed.
Net Worth
Nepalese actor Saugat Malla  Net Worth is not known as of 2021 according to our source.
Saugat Malla Facts
Saugat Malla was born on 9 June 1976 in Nawalparasi, Nepal.
Q&A
When was Saugat Malla born?
-9 June 1976

Who is the wife of Saugat Malla?                                                                                                                   
-N/A                                                                                                             
What is the nickname of Saugat Malla?
– N/A

What does Net Worth mean? Net Worth is the measurement of financial health which indicates the value of an individual's or institution's financial and non-financial assets.
We heartily request you to contact us regarding the shortcomings you may find while visiting our site. Your feedback will be highly appreciated.