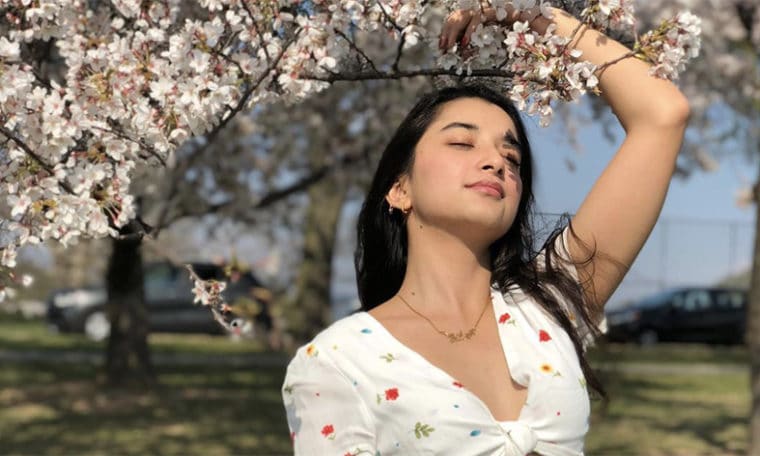 Biography
Suhana Thapa was born on May 8, 1999, in Kathmandu, Nepal.  She is a Nepalese film actress, and producer. She is the daughter of film producer Sunil Kumar Thapa and actress Jharana Thapa. She is the single child of her parents.
Height & Weight

Nepalese Actress Suhana Thapa is a beautiful woman with a tall height and fit body figure.
Education
She grew up in a hostel during her schooling in Kathmandu. After SLC, she went to India for intermediate-level education. Later on, she moved to the USA for her higher education in marketing. She is also interested in psychology and taking psychology a class.
Family
She was born into a high-class family. Her father's name is Sunil Kumar Thapa and her mother's name is Jharana Thapa. She is a single child of her parents.
Career
Suhana Thapa started her career after returning to her birthland Nepal. As her father is a producer she entered into the Nepali film industry . She is starting her film career as an actress from the movie "A Mero Hajur 3" [2002]].

Rumors/Controversy
There are no known controversies about Suhana Thapa.
Net Worth
Nepalese Actress Suhana Thapa Net Worth is not known according to our source.
Suhana Thapa Facts
She was born on born on May 8, 1999 .
She is a single child of Jharana Thapa and Sunil Kumar Thapa.
Suhana Thapa Loves Action genre movie.
She is a BIG fan of Lord Krishna.
Q&A
When was Suhana Thapa born?
-May 8, 1999

Who is the husband of Suhana Thapa?
– N/A
What is the nickname of Suhana Thapa?
– N/A

What does Net Worth mean? Net Worth is the measurement of financial health which indicates the value of an individual's or institution's financial and non-financial assets.
We heartily request you to contact us regarding the shortcomings you may find while visiting our site. Your feedback will be highly appreciated.
Liza Khan
FameMandu is your Celebrity Biography, Entertainment, Fashion World's News, Entertainment, Video Trends, and Gossips Website.
Related posts