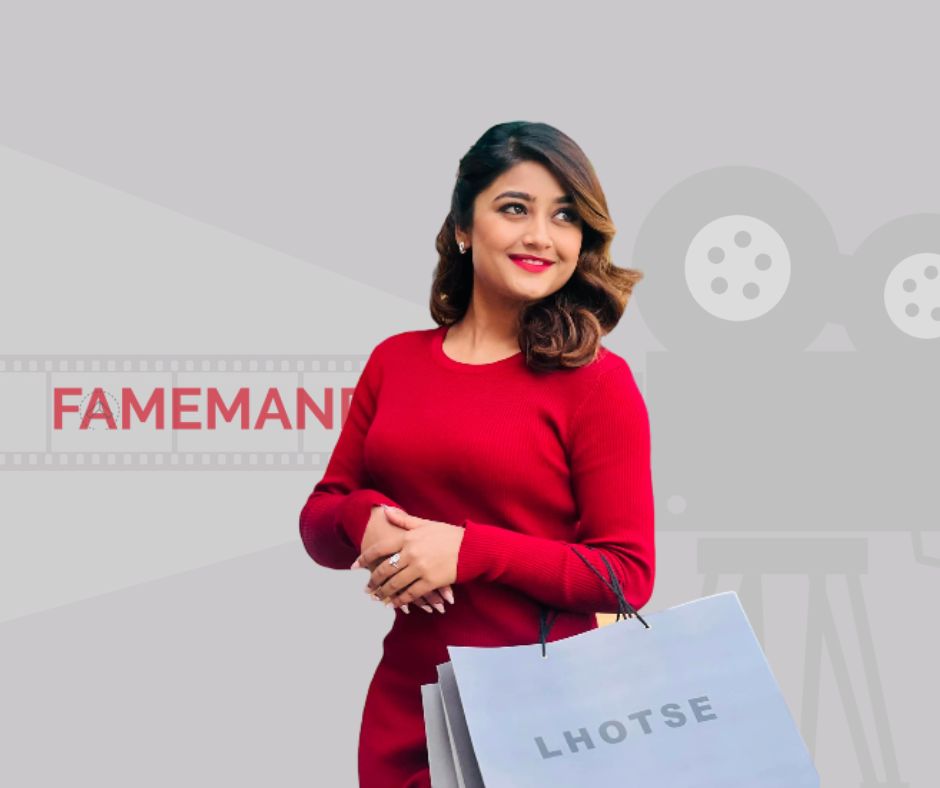 Follow
Quick Facts
Biography
Usha Upreti, a popular Nepali TikTok sensation and model, has swiftly captured the hearts of many with her engaging music videos and entertaining TikTok content. Born on 4th December 2000 in Birtamode, Jhapa, she has rapidly amassed a dedicated fan base, solidifying her presence in the digital realm. With her captivating performances and charismatic presence, Usha has not only garnered widespread admiration but has also carved out a lucrative career path for herself. As a talented dancer and influencer, she continues to shine in the spotlight, captivating audiences with her infectious energy and creativity.
Height & Weight
Usha Upreti, the popular Nepali TikTok star and model, is making waves in the world of social media. Hailing from Nepal, the 23-year-old influencer stands at a height of 5 feet 5 inches. With her engaging content and vibrant personality, she has garnered a dedicated following. Usha Upreti's captivating presence and relatable approach continue to solidify her position as a prominent figure in the realm of digital entertainment.
Family
Usha Upreti, the popular Nepalese TikTok star and model, has chosen to keep her relationship status private, preferring to focus on her career and studies. Despite her rising fame, Usha remains single, dedicated to her professional growth and personal development.
Education
Alongside her flourishing career, Usha Upreti is currently enrolled in the first year of the BBS program within her district, as of June 15, 2021. Balancing her studies with her creative pursuits, she actively participates in the production of music videos and engaging TikTok content. With her dedication to both academics and entertainment, Usha Upreti serves as an inspiration to many, showcasing the possibilities of pursuing one's passions while pursuing education.
Career
Usha Upreti, the rising sensation in Nepal's entertainment scene, has swiftly captured the hearts of many with her captivating presence as a TikTok star and model. Her magnetic performances in music videos and engaging content on TikTok have garnered her a dedicated fanbase within a remarkably short span of time. Emerging as the triumphant winner of Miss Jhapa Icon, she has solidified her position as a prominent figure in the Nepali entertainment industry, carving a distinctive niche for herself. Despite her relatively brief tenure, her contributions to the realm of entertainment have already begun to leave a profound impact, promising a promising and vibrant future that holds the potential for significant breakthroughs. With her unique blend of talent, charm, and determination, Usha Upreti continues to shine as a beacon of promise and excitement in the ever-evolving landscape of Nepali entertainment.
Rumors/ Controversy
Usha Upreti, the popular Nepali TikTok star and model. Known for her engaging content, she has managed to stay away from any controversies or rumors. With her charming and relatable persona, she has won the hearts of many, becoming a prominent figure in the world of digital entertainment without any hint of scandal.
Net Worth
What are the earnings of Usha Uppreti?
How much is Usha Uppreti net worth and how rich is she in 2023?
Usha Upreti's net worth remains under review, sparking curiosity among her widespread fan base. Known for her vibrant presence on social media platforms, including TikTok, this Nepali model has garnered significant attention, leaving many eager to uncover the extent of her financial success. Despite the mystery surrounding her net worth, Usha Upreti's influence in the digital realm continues to soar, captivating audiences worldwide with her dynamic content and engaging persona.
What does Net Worth mean? Net Worth is the measurement of financial health which indicates the value of an individual's or institution's financial and non-financial assets.
We heartily request you to contact us regarding the shortcomings you may find while visiting our site. Your feedback will be highly appreciated.