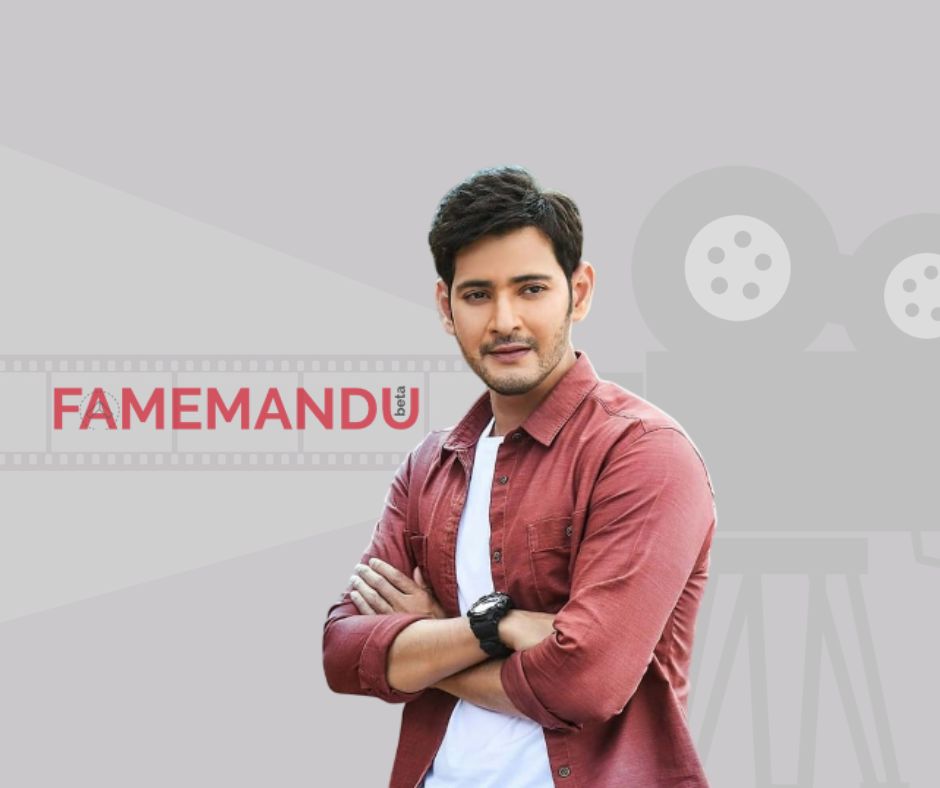 Follow
Quick Facts
Biography
Born on August 9, 1975, as Mahesh Ghattamaneni, Mahesh Babu is a renowned Indian actor in the Telugu film industry. He is the son of the acclaimed Telugu actor, Superstar Krishna, and Indira. Since his debut as a lead actor in 1999, Mahesh Babu has starred in numerous successful movies, earning over 15 prestigious awards, including Nandi Awards, Filmfare Awards, CineMAA Awards, South Indian International Movie Awards, and International Indian Film Academy Awards. In addition to his acting career, Mahesh Babu is actively involved as a producer and philanthropist.
Height & Weight
Mahesh Babu, the renowned South Indian actor, stands at an impressive height of 6 feet 2 inches and maintains a fit physique with a weight of approximately 70 kilograms. With captivating brown eyes that exude depth and expression, complemented by his lustrous black hair, Mahesh has garnered attention not only for his remarkable acting skills but also for his charismatic and striking appearance.
Family
During the filming of the movie Vamsi in Australia, Mahesh Babu began a romantic relationship with his co-star, Namrata Shirodkar, which culminated in their marriage on February 10, 2005, following a four-year courtship. Their first child, Gautam Krishna, was born prematurely on August 31, 2006, and despite initial health challenges, received appropriate medical care and grew up healthily. Six years later, the couple welcomed their daughter, Sitara, on July 12, 2012.
Additionally, Mahesh Babu's family has connections within the Telugu film industry, as his stepmother is the esteemed Telugu filmmaker and actress, Vijaya Nirmala, and his step-brother is the well-known actor Naresh. This familial background adds a layer of cultural significance to Mahesh Babu's prominent stature in the film industry.
Education
Mahesh Babu pursued his education at St. Bede's Anglo Indian Higher Secondary School in Chennai for both his 10+2 schooling and high school education. He later attended Loyola College, Chennai, where he obtained his Bachelor of Commerce degree. Despite being a prominent figure in the Indian film industry, Mahesh Babu's commitment to his education underscores the importance of academic pursuits alongside his flourishing acting career.
Career
Mahesh Babu, the renowned Indian actor, marked his debut as a lead in 1999 with the movie "Raja Kumarudu," following his initial appearance on screen two decades earlier, in 1979. At the tender age of four, Mahesh stepped into the world of cinema as a child actor in the Telugu movie "Needa." Notably, his compelling screen presence in "Poratam" led director Kodi Ramakrishna to cast him in subsequent films. Over the years, Mahesh showcased his talent in various Telugu productions such as "Sankharavam," "Mugguru Kodukulu," "Bazaar Rowdy," "Gudachari 117," and "Koduku Diddina Kapuram." Despite his early success, Mahesh took a hiatus in 1990, heeding his father Krishna's advice to focus on his studies. This narrative reflects Mahesh Babu's illustrious journey from a child artist to a celebrated lead actor in the Indian film industry.
Mahesh, a prominent Indian actor, holds a significant position in the entertainment industry. He comes from a family of five siblings, being the fourth among them. His upbringing, despite his privileged background, remained grounded, owing to the efforts of his father, Krishna, who ensured that Mahesh was not treated as a celebrity's son during his school days in Chennai. His elder brother, Ramesh, played a crucial role in managing his studies while their father balanced his film commitments.
Throughout his childhood, Mahesh found solace in playing cricket with his friends at the VGP Golden beach near the VGP Universal Kingdom, where his father organized his weekend film shoots. Educated at St. Bede's Anglo Indian Higher Secondary School and Loyola College, where he pursued a bachelor's degree in commerce, Mahesh later honed his acting skills under the guidance of director L. Satyanand. This holistic overview sheds light on the formative years of Mahesh's life and career, providing insights into his journey to stardom.
Rumors/ Controversy
Mahesh Babu, the prominent Indian actor, has remained relatively free from major controversies or rumors throughout his illustrious career. Known for his professionalism and dedication to his craft, Mahesh has consistently maintained a positive public image. Despite being a prominent figure in the Indian film industry, he has successfully steered clear of any significant controversies, earning respect for his focused work ethic and commitment to quality performances. His ability to stay away from scandals has contributed to his enduring popularity and widespread admiration among fans and peers alike.
Net Worth
What are the earnings of Mahesh Babu?
How much is Mahesh Babu net worth and how rich is he in 2023?
Mahesh Babu, the esteemed Indian actor, producer, and media personality, had amassed an impressive net worth. While specific details may have evolved since then, his net worth was estimated to be around $20 million, derived from his successful career in the Indian film industry, brand endorsements, and various entrepreneurial endeavors. Known for his impactful performances and widespread popularity, Mahesh Babu continues to be a prominent figure in the world of Indian cinema and the entertainment industry at large. For the most recent and accurate figures, it is advisable to refer to the latest updates and credible sources.
What does Net Worth mean? Net Worth is the measurement of financial health which indicates the value of an individual's or institution's financial and non-financial assets.
We heartily request you to contact us regarding the shortcomings you may find while visiting our site. Your feedback will be highly appreciated.