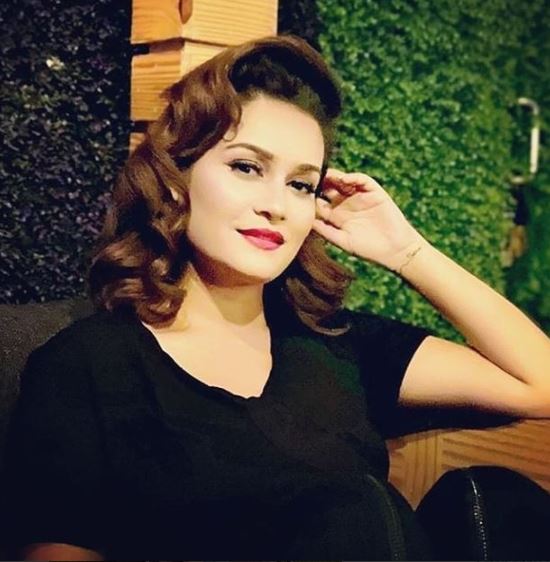 Follow Rima Bishwokarma:
---
Biography
Rima Bishwokarma is a Nepalese film actress, beauty queen, model, VJ and television journalist.
Height & Weight
Nepalese Actress Rima is a beautiful girl with a tall 1.63 and fit body figure. Her weight is around 55kg.
Education
Rima Biswokarma did her lower-secondary schooling from Bhassara Secondary School but completed her SLC from Navaratna Secondary School. She completed her Bachelor's degree in Mass Communication from Pinnacle Academy.
Family
There is no information about her family.
Career
Rima Biswokarma was born and raised in a normal family in Bardiya, Gulariya, Nepal. She was talented and charming from childhood. Soon she began modeling and learning acting. She was a Vj from the very childhood including the program 'Jada Jadai' and others. She has even worked as a newscaster for some popular channel including Nepal Television.
Then Reema started appearing in music videos. She has done many music videos till the date. From her appearance in music videos, people starting feeling that she suits in movies. Then finally debuting through the movie 'Visa', she entered the film industry. After being involved in the film industry it was no more difficult for her to get into some anchoring programs. Including various programs conducting capability for various places and events, she also did anchoring in the show in Nepal Idol.Rima Biswokarmahas been successful to trend all over the heart of Nepalese due to her best performance in anything she takes steps .
She also hosted the Comedy reality show of Nepal, Comedy Champion. And she is also a social worker and is linked to many NGO's in Nepal.
Rumors/Controversy
There is no records about Rumors &Controversy about her.
Net Worth
Nepalese Actress Rima BishwokarmaNet Worth is $1 Million – $5 Million as of 2021 according to source .
Rima Bishwokarma Facts
She was born on 5 August in Bardiya, Gulariya, Nepal.
Rima did her first screen time when she was in grade 6 or 7 hosting a TV program "Jada Jadye" at an early age.
She gained high fame as the host of Nepal Idol Season 1.
Q&A
When was Rima Bishwokarma born? -5 August 1989
Who is the boyfriend of Rima Bishwokarma? –Robert Bishowkarma (Divorce)
What is the nickname of Rima Bishwokarma? – Rima

Is Reema Bishwokarma having any relationship affair?-According to our records, no.
What does Net Worth mean? Net Worth is the measurement of financial health which indicates the value of an individual's or institution's financial and non-financial assets.
We heartily request you to contact us regarding the shortcomings you may find while visiting our site. Your feedback will be highly appreciated.