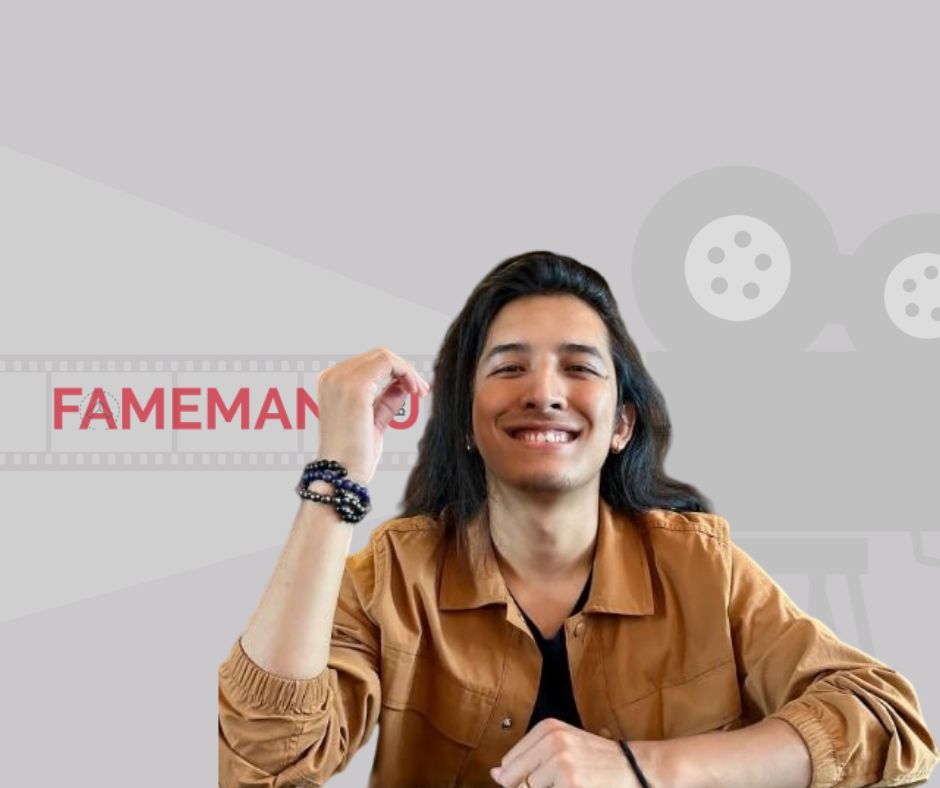 Follow
Quick Facts
Biography
Swoopna Suman is a popular Nepali singer, songwriter, and musician. He was born on December 2, 1995, in Kathmandu, Nepal. Swoopna Suman is known for his soulful voice, heartfelt lyrics, and his ability to connect with his audience through his music. He started singing at a very young age and always wanted to be a singer.
Swoopna Suman continues to release new music and perform at concerts and events, further establishing himself as one of the prominent figures in the Nepali music industry. His soothing voice and heartfelt lyrics have earned him a special place in the hearts of his fans. His music combines elements of pop, folk, and contemporary genres, creating a unique and refreshing sound.
Height & Weight
Swoopna Suman is a strikingly handsome man with a height of approximately 5 ft 7 inch and a weight of around 60 kilograms.
Whether it's his physical features or his charismatic personality, Swoopna Suman exudes a natural charm that is truly captivating.
Education
Regarding his education, details are also not widely available, but it is known that Swoopna Suman had a keen interest in Singing from a young age and he want to pursue a career as a singer.
Family
Limited information is available regarding the family background of the talented Nepali singer, Swoopna Suman. While his singing achievements have garnered widespread attention, details about his personal life and family remain undisclosed.
Career
Swoopna Suman is a popular and renowned Nepali singer who rose to fame through his musical talent and participation in the Nepali reality show "Nepal Idol" in 2017. Since then, he has gained significant recognition and a large fan base. Swoopna Suman's career took off after his appearance on "Nepal Idol," where his soulful voice and musical abilities captivated audiences.
Swoopna Suman's unique sound blends elements of pop, folk, and contemporary genres, creating a distinct musical style. He is praised for his smooth vocals and skillful guitar playing, often performing his songs in an acoustic format. Swoopna Suman has collaborated with various Nepali artists, both as a singer and a songwriter. He continues to release new music, perform at concerts, and engage with his fans through social media platforms.
Swoopna Suman has released several hit songs that have resonated with listeners. He has many popular songs on his YouTube channel. Some of his popular songs include "Kasari Bhanu," "Ma Timro," "Kramasha", 'Yaad Ma Rakhnechhu", "TIMRO AANKHA", "Baacha Bhayo" and "Je Chhau Timi." One of his recent popular songs is "Je Chhau Timi" which he collabs with Samir Shrestha was most loved and popular in Nepalese audience. His music often delves into themes of love, heartbreak, and personal experiences, connecting with fans on an emotional level.
Swoopna Suman's contributions to the Nepali music industry have earned him accolades and a dedicated fan following. His passion for music and ability to connect with listeners have solidified his position as one of the prominent figures in the Nepali music scene.
Rumors/ Controversy
Swoopna Suman has not been involved in any major controversies or rumors throughout his career. He has maintained a relatively low-profile personal life, focusing primarily on his singing career.
Net Worth
What are the earnings of Swoopna Suman?
How much is Swoopna Suman net worth and how rich is he in 2023?
In 2023, Swoopna Suman, known for his highly successful career, has amassed a significant net worth. However, as of the latest available information, his exact net worth remains around $1 million. This intriguing development has generated considerable interest and curiosity among those following his financial journey. As the year unfolds, many are eagerly anticipating updates on the true extent of Swoopna Suman's wealth, as he continues to make waves in his respective field. Stay tuned for the latest updates on this captivating financial story.
What does Net Worth mean? Net Worth is the measurement of financial health which indicates the value of an individual's or institution's financial and non-financial assets.
We heartily request you to contact us regarding the shortcomings you may find while visiting our site. Your feedback will be highly appreciated.